Surprise Engagement Portraits in Destin
Brooke grew up coming to Destin for beach vacations and has always loved the area. Her parents are now "Snowbirds" to our area and stay at the SandPiper Cove on Gulf Shore Drive in Destin where they can enjoy our beautiful beaches for several months while escaping the cold of their hometown in Appleton, WI.
Craig and Brooke are both school teachers and enjoy spending their spring breaks in Destin with Brooke's parents on the beach. This year was extra special! Craig had a big surprise for Brooke.
After dating for a little over a year, Craig asked Brooke's parents permission to propose while they were on their spring break vacation this year. Brooke's mom was so thrilled that she arranged for their engagement portraits with me as another surprise for Brooke.
So on March 27, 2017, Craig took Brooke for a walk down the beach and proposed to her on the jetties. Of course she said yes! I had the best time working with these two. You can't tell it from the pictures but it was very chilly on the beach the evening of their session and they still went for the water shots!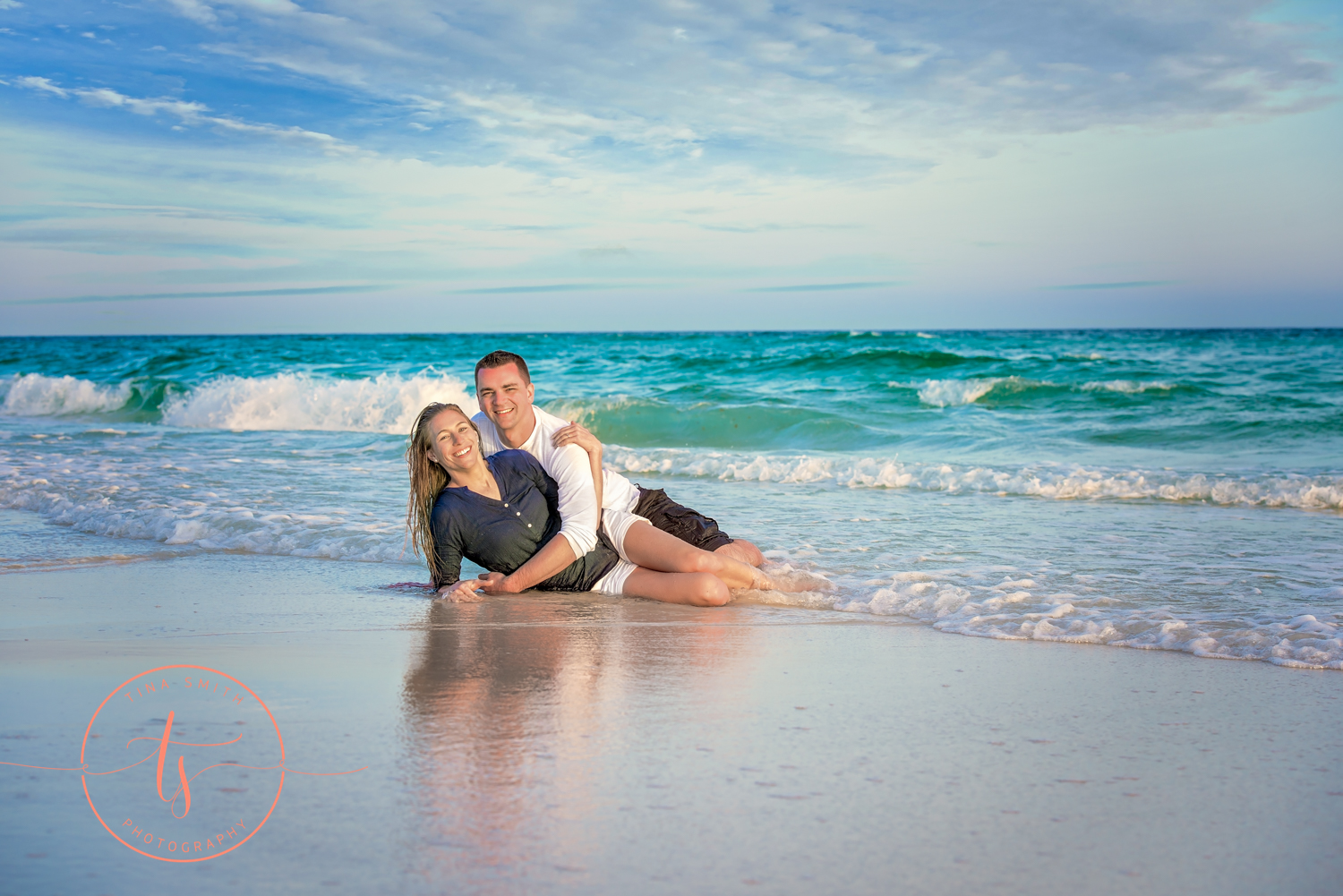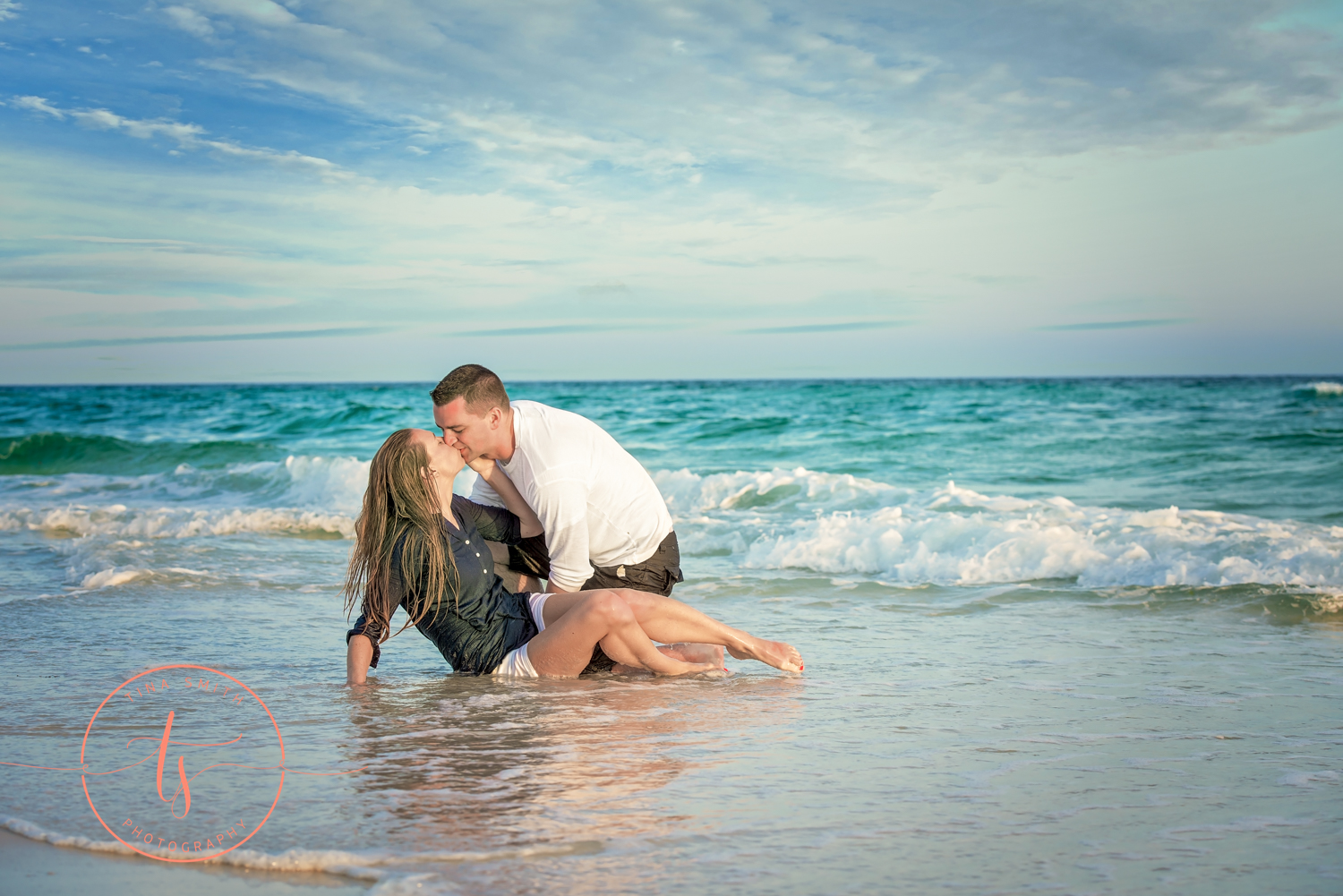 "From Here To Eternity" is one of my favorite movies. Not for the story line or the historical references, but for the photography! I love the love scenes in the ocean! When my clients are up for it, I love trying to recreate that epic moment with my clients. Brooke and Craig were the best! The rolled around in the waves and froze for the moment and created some lasting memories of their engagement week!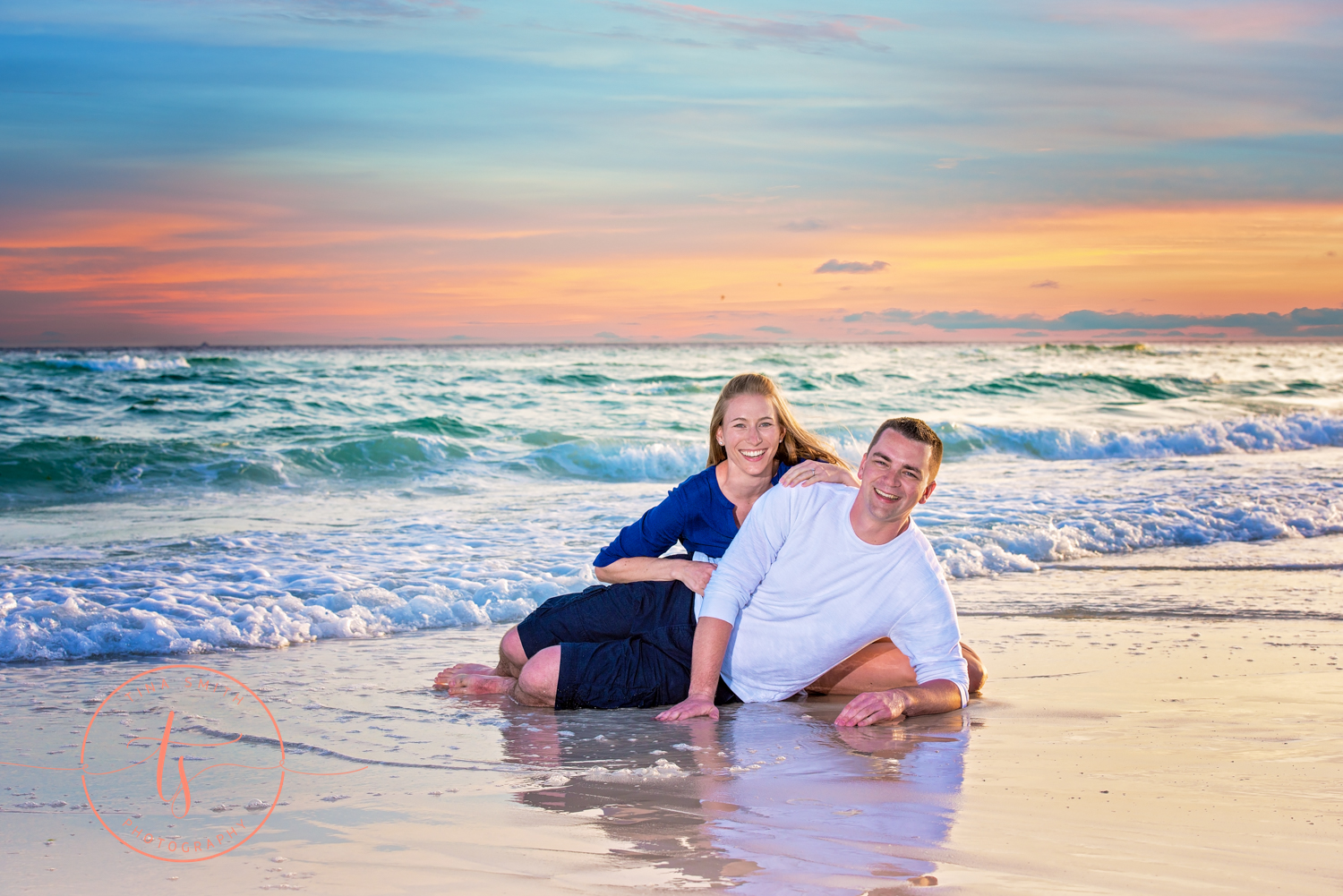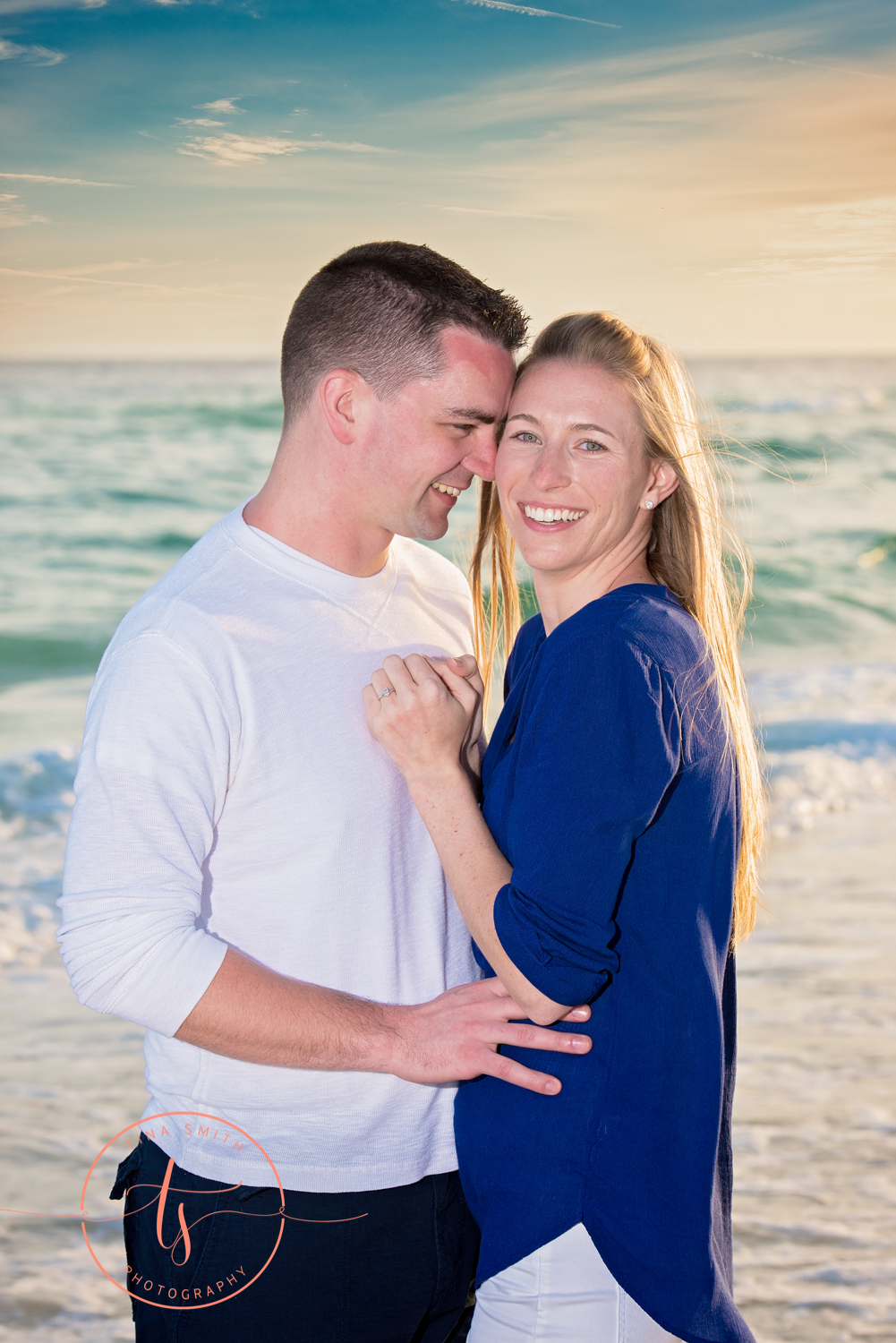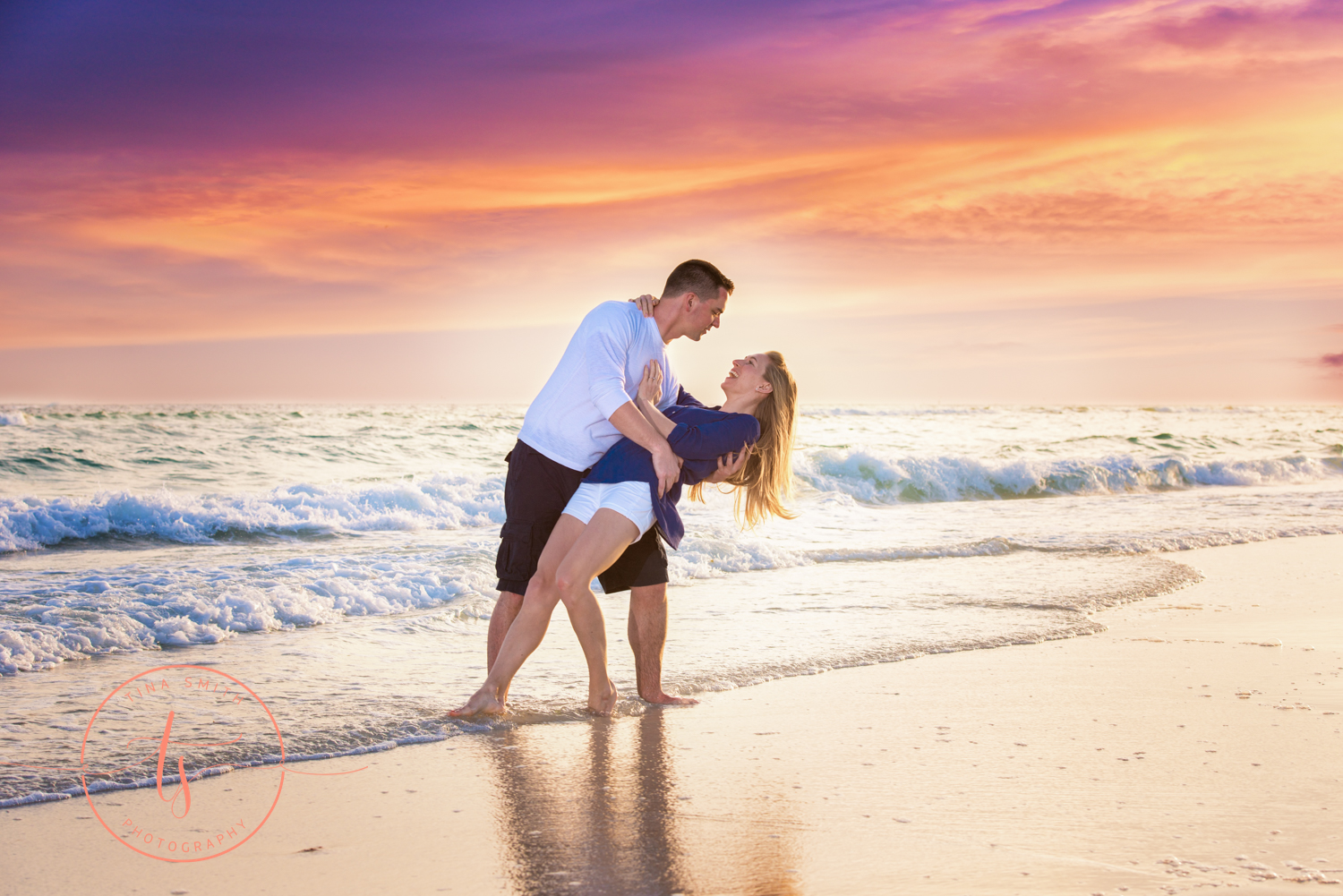 The sky was crazy the evening of their session changing colors from minute to minute. I just love the vibrant colors of our Destin sunsets.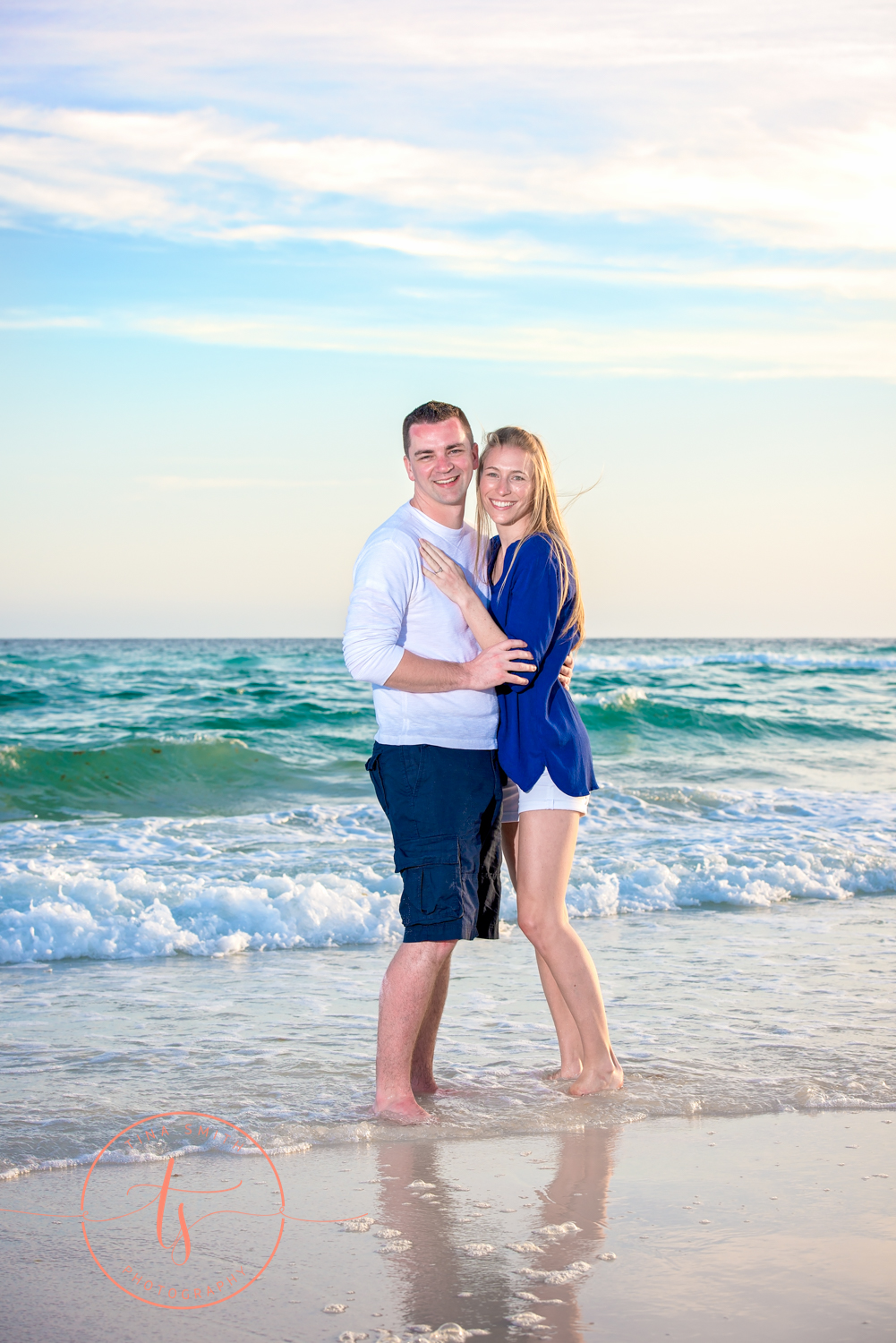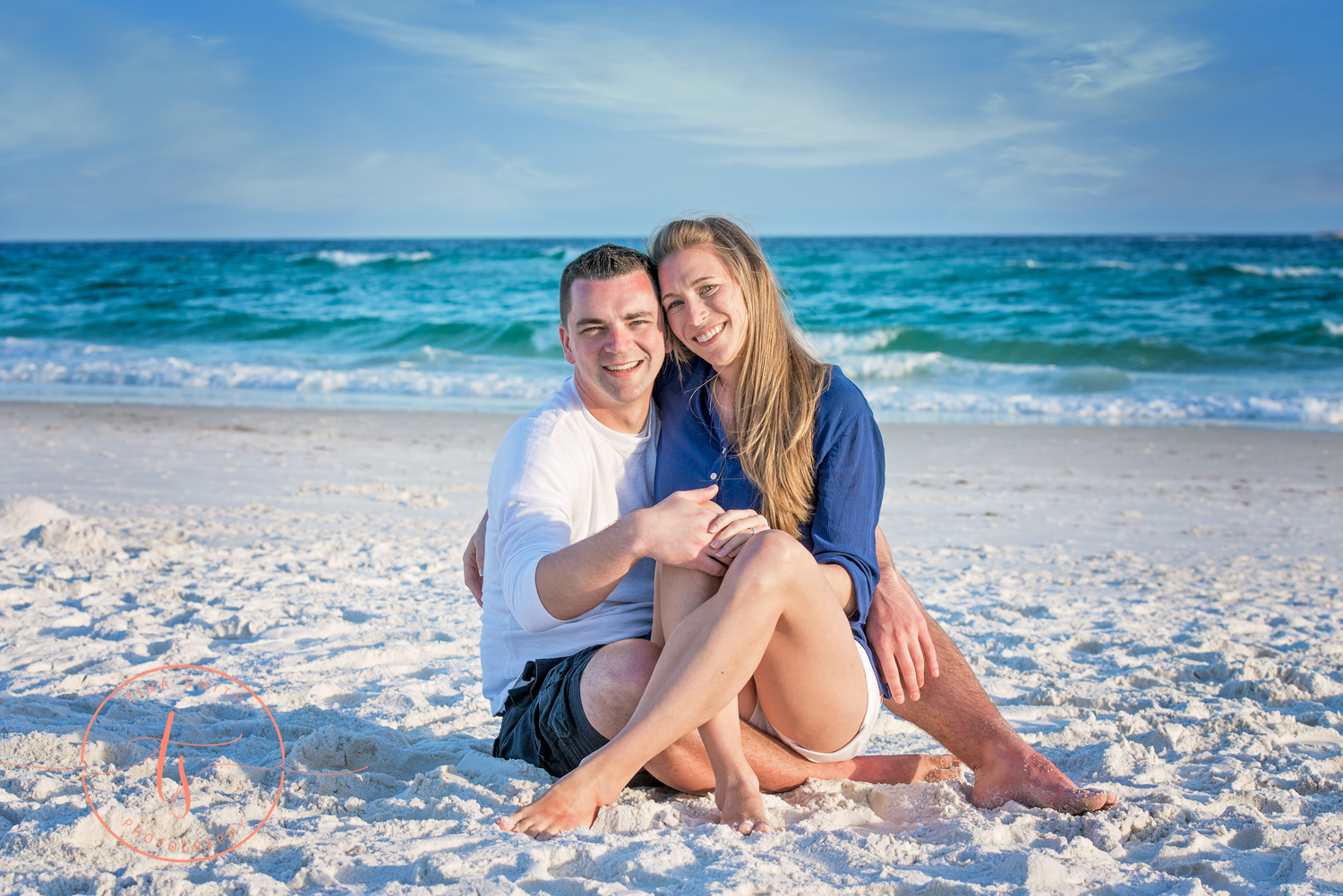 Brooke sent me this email after her session to tell me how much she and Craig enjoyed their time with me:
"My mom arranged for our engagement photos to be taken on the beach and it was a blast! (Even Craig said it was fun!) We got to play around in the sand and water and just have fun with the endless possibilities the beach provided. -Brooke
Want Photos for Your Family?