The Godshalk's came to visit Destin with their son and his family for a little family vacation time. We met up at Henderson Beach State Park in Destin for their sunset family beach session.  The grandparents were so thrilled to be spending quality time with the grandkids and of course wanted lots of pictures with them and their son and daughter in law.
We were blessed with one of our perfect Destin sunsets and the gulf was it's signature emerald green. There perfect white sand of our emerald coast beaches made the perfect backdrop for this little family and their portraits.
Are you documenting your ever growing family with family portraits? If not you should be. Photography captures our memories so we can resist them for many tomorrows. Portrait sessions enable us to spend time together having fun and creating more memories. It's a win win situation! Book your session today so you have all your documented memories captured for tomorrow. Call us or complete the contact form on our website for more information about booking your Destin Family Beach Photography session.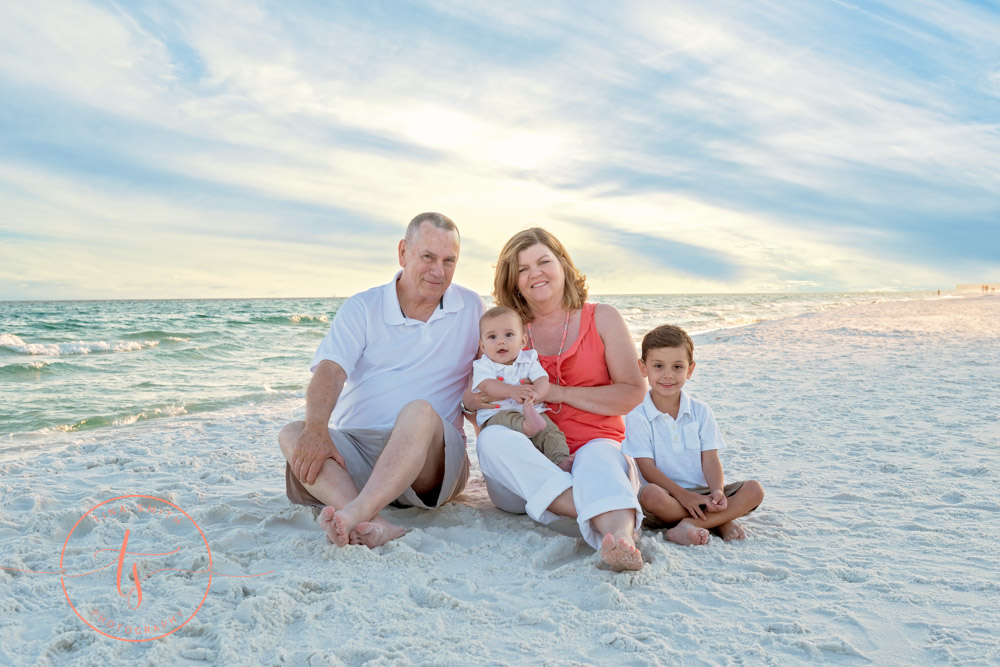 Being a grandparent is one special blessing! I love grandparent and grandchildren portraits.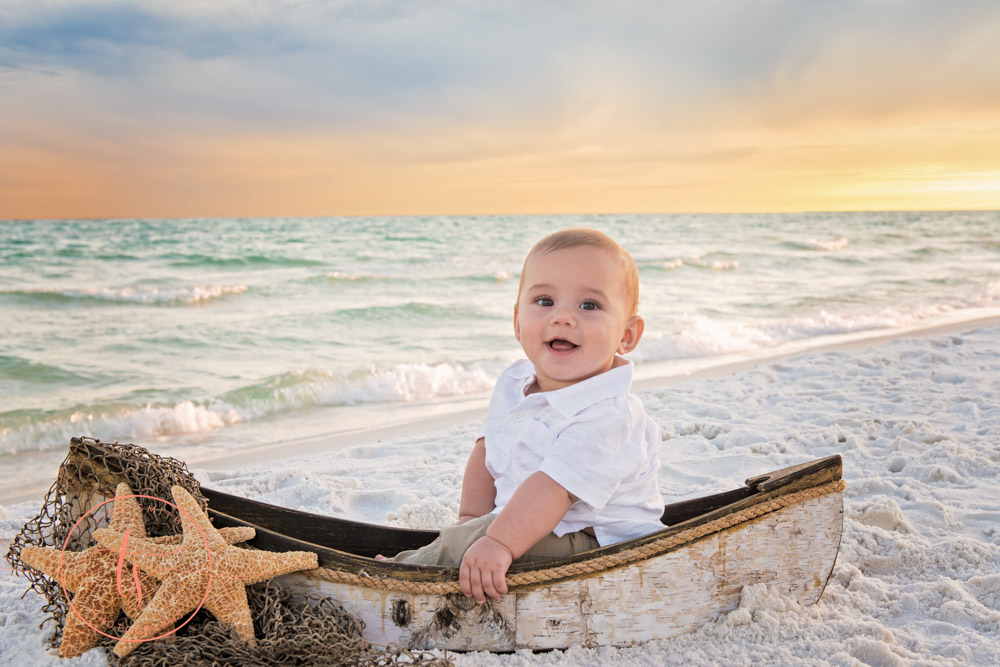 Is this not the cutest little chunky monkey? He is only 4 months old!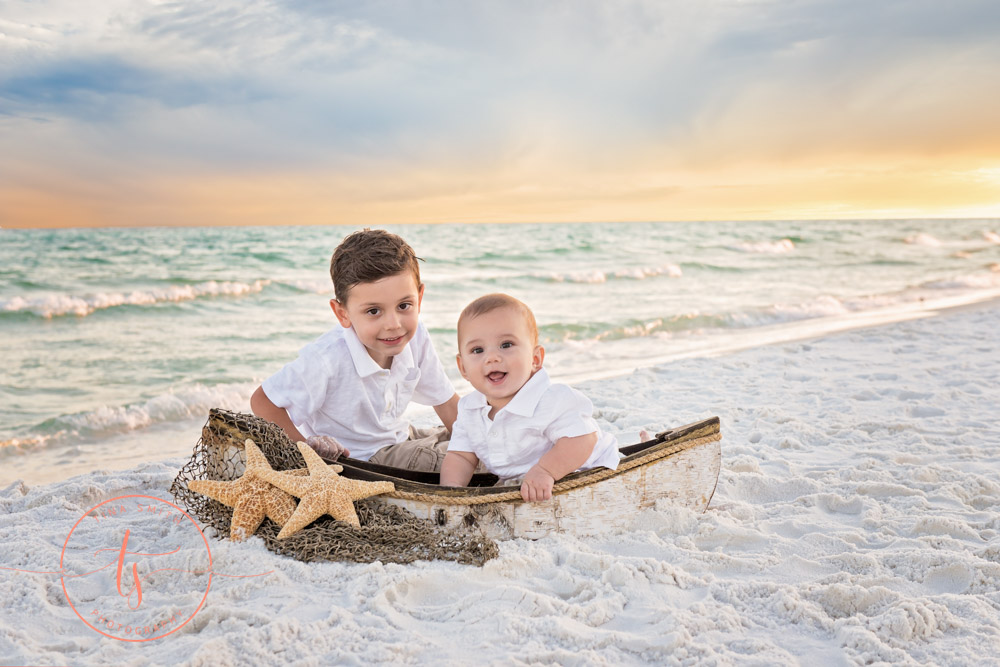 Sibling portraits are a must in every session. These two cuties were just the best behaved little boys!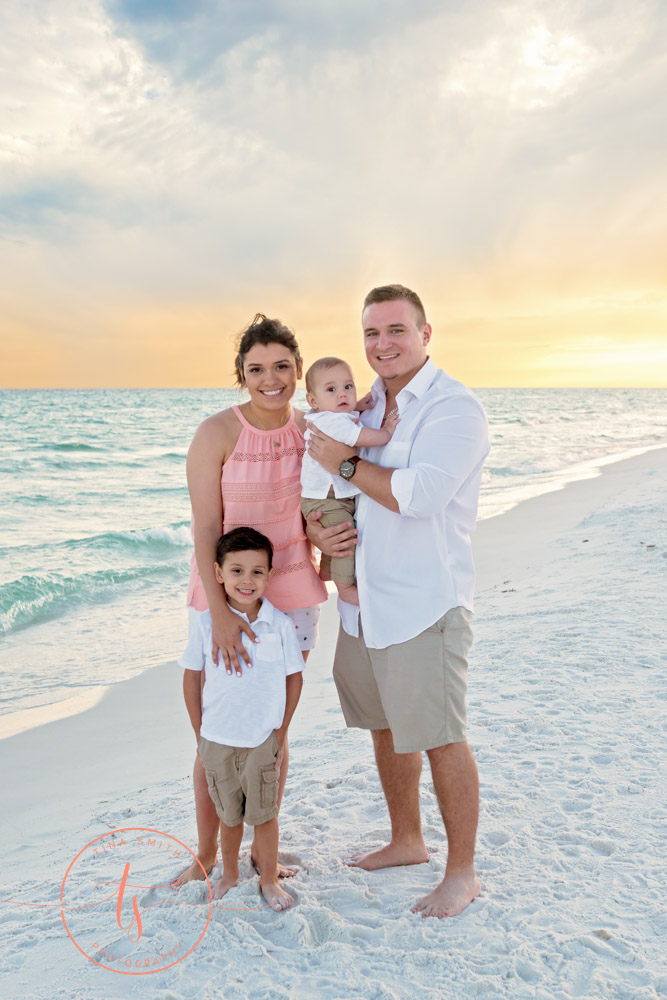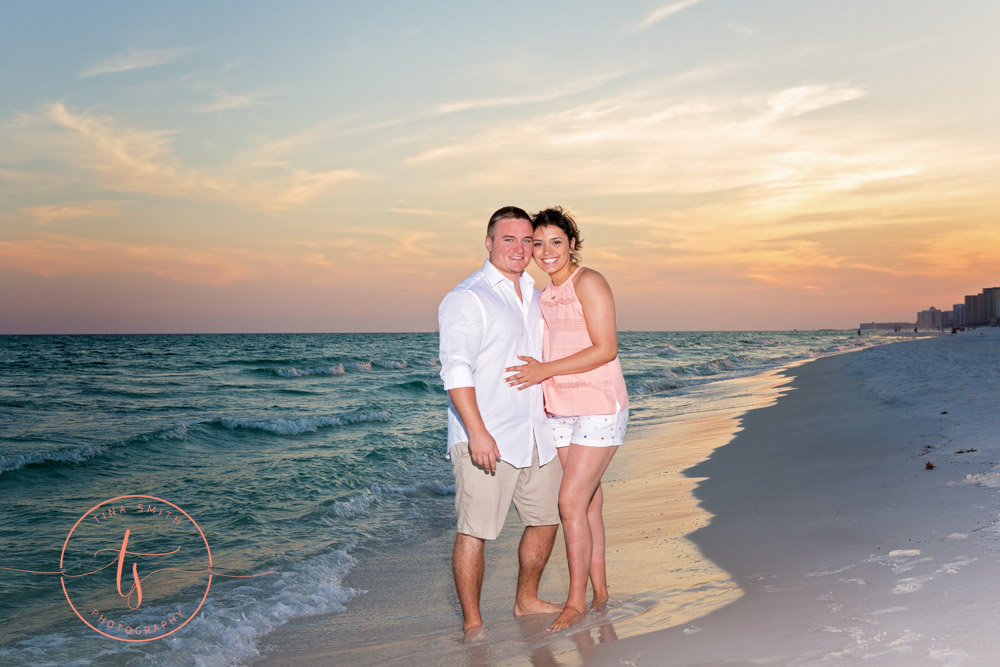 We have some of the  most amazing sunsets in Destin. This one was appreciated by this little family!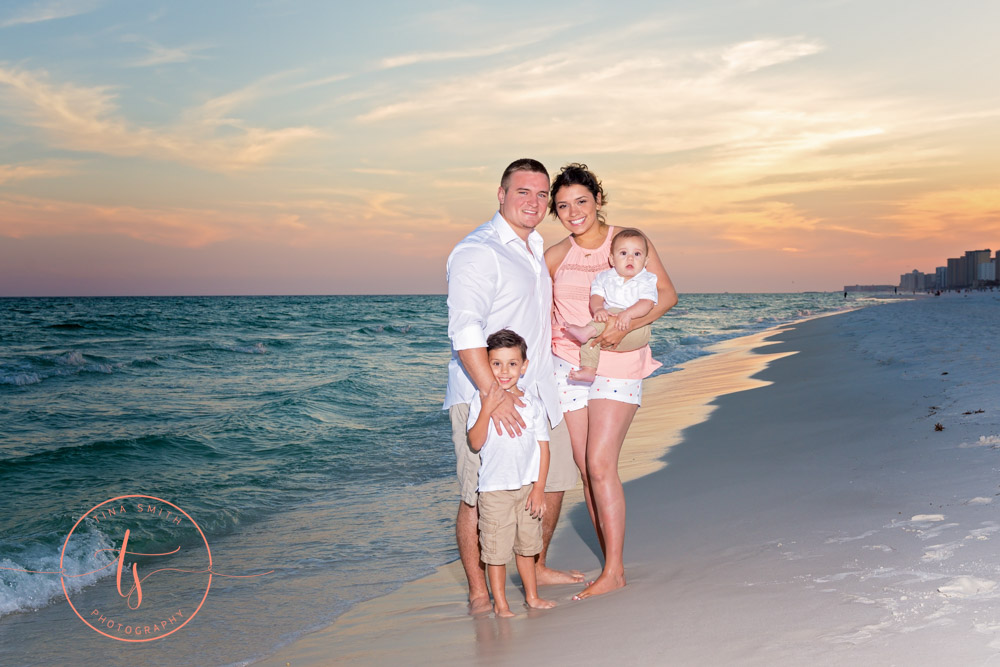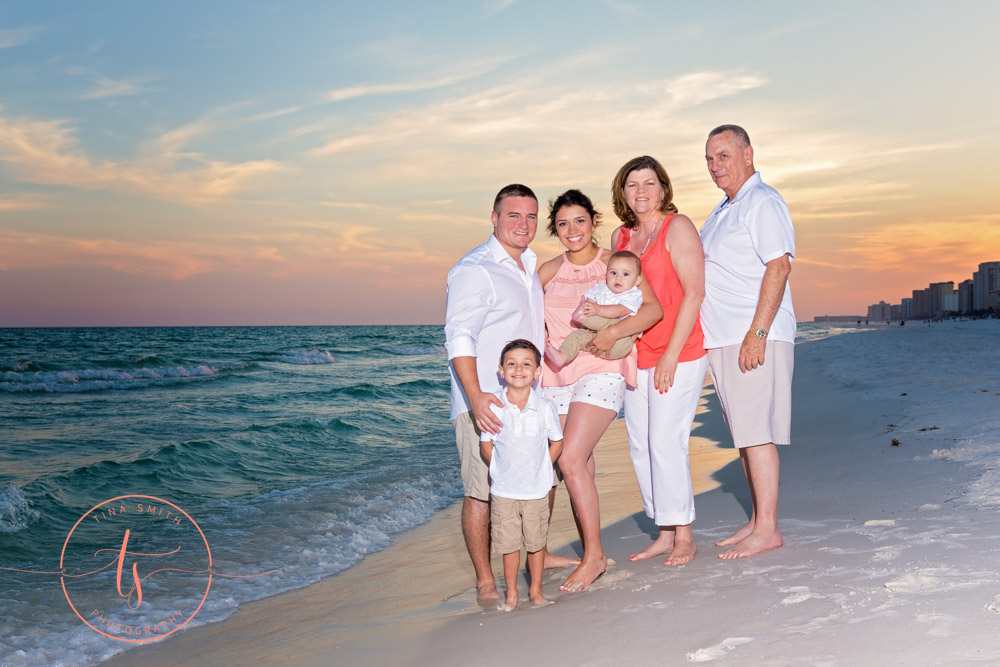 Family group portraits can be a challenge sometimes, but this family made it so easy.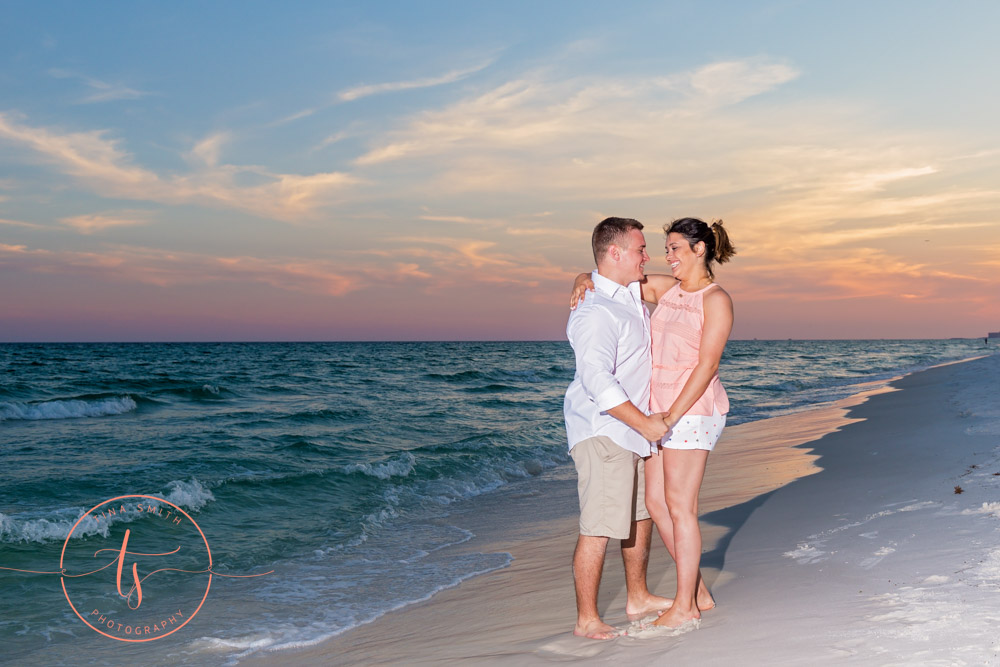 A simple metal bucket, a beach, a sunset and a little boy. The perfect combination for a timeless image portraying the innocence of childhood. Nothing makes me smile more than a child having fun!
Want Photos for Your Family?