Mickey Mouse Cake Smash First Birthday Portraits
Mr Kalib came to visit me in our Defuniak Springs Portrait Studio to celebrate his first birthday. Kalib loves Mickey Mouse! Isn't he adorable in his Mickey clothes? Mom had a Mickey Mouse cupcake cake made for Kalib's cake smash and it was the perfect prop for this little boy. Mom said she just wanted a simple white backdrop with balloons and cake as she isn't a fan of the busier, more elaborate cake smash set ups. We also went with an antique master styled setup for some one year portraits prior to the messy cake. Isn't the little page boy outfit to die for? I just love this look for little boys first year portraits.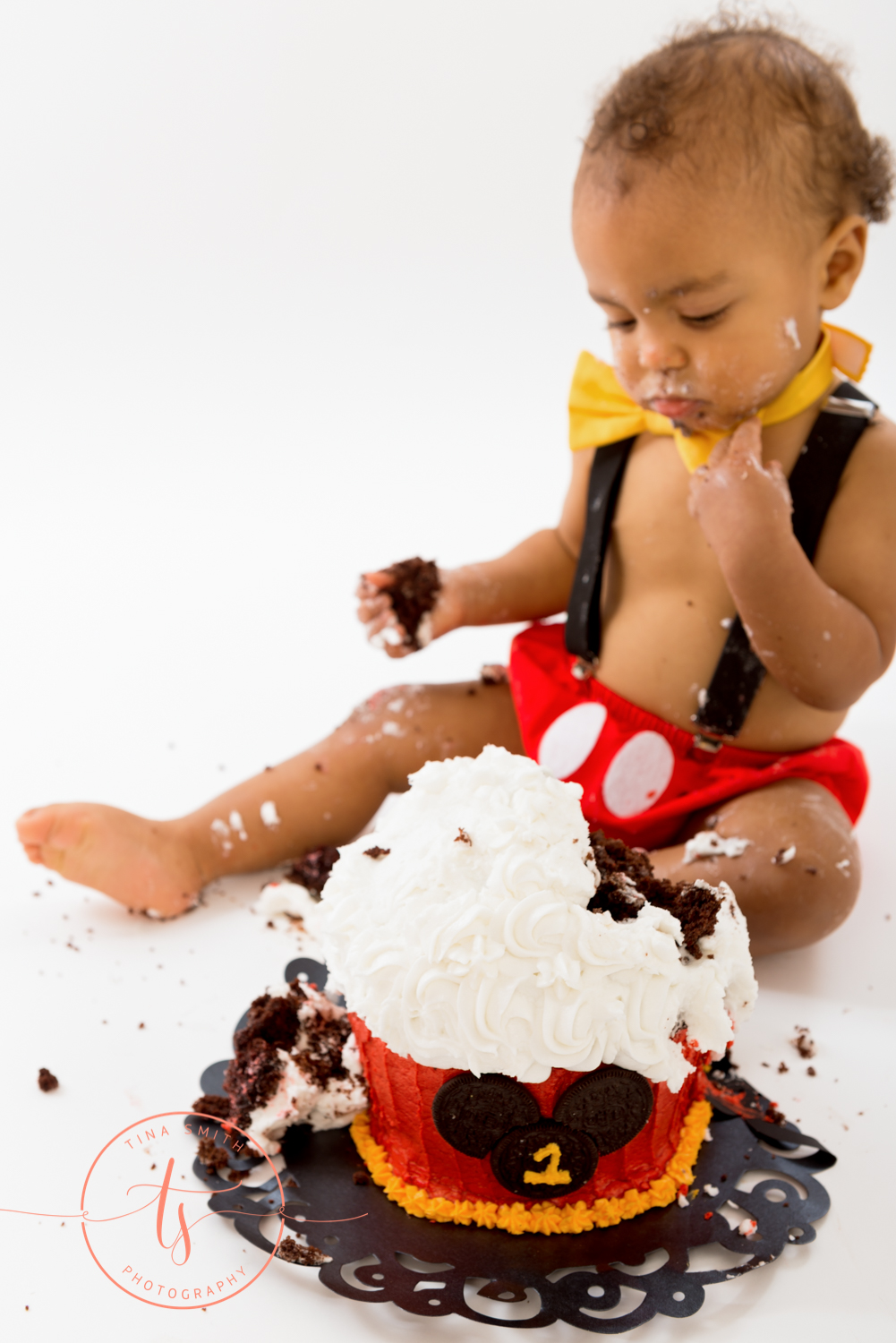 Kalib really enjoy tearing into his Mickey Mouse cupcake and making a big messy mess.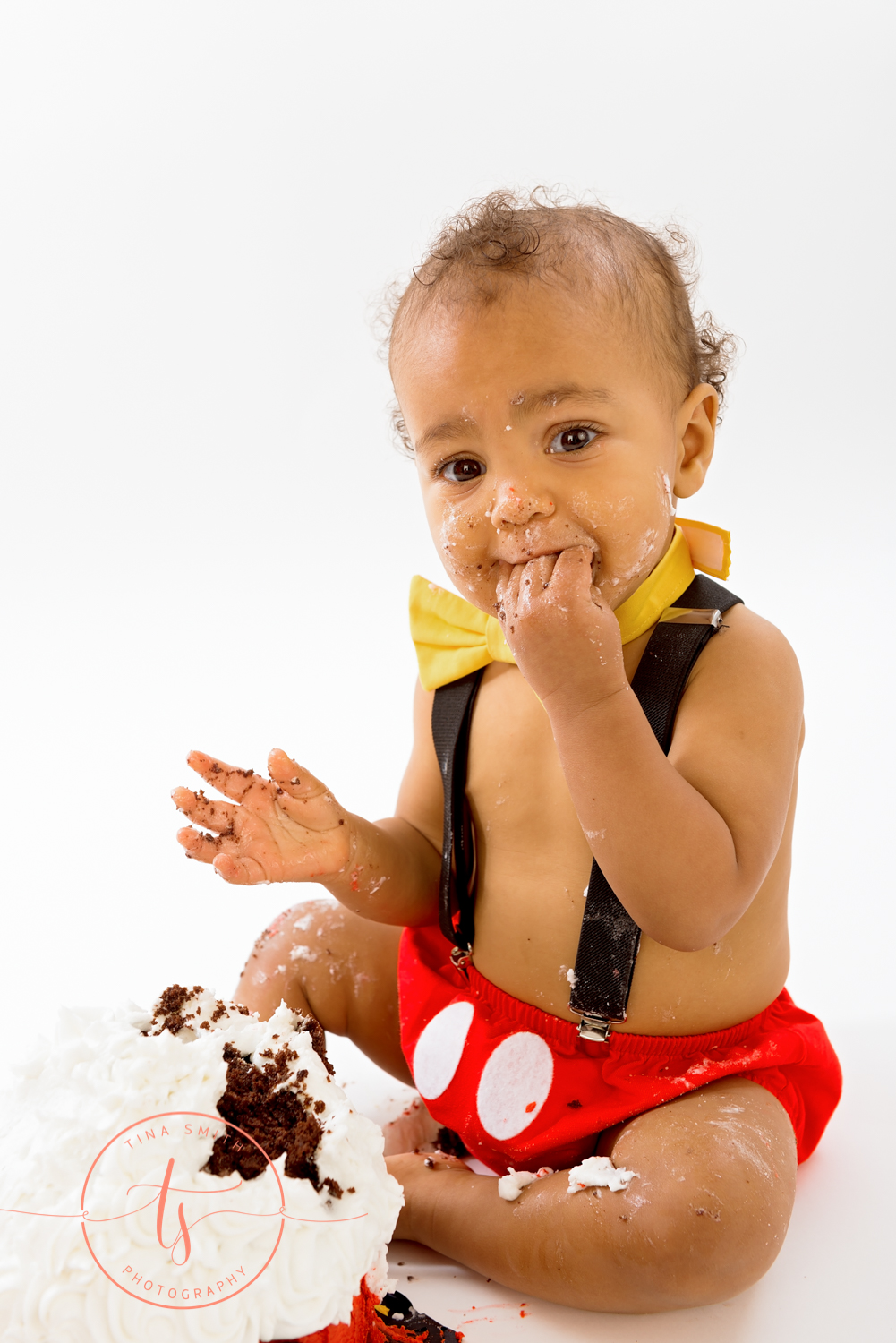 Just look at that adorable messy cake face.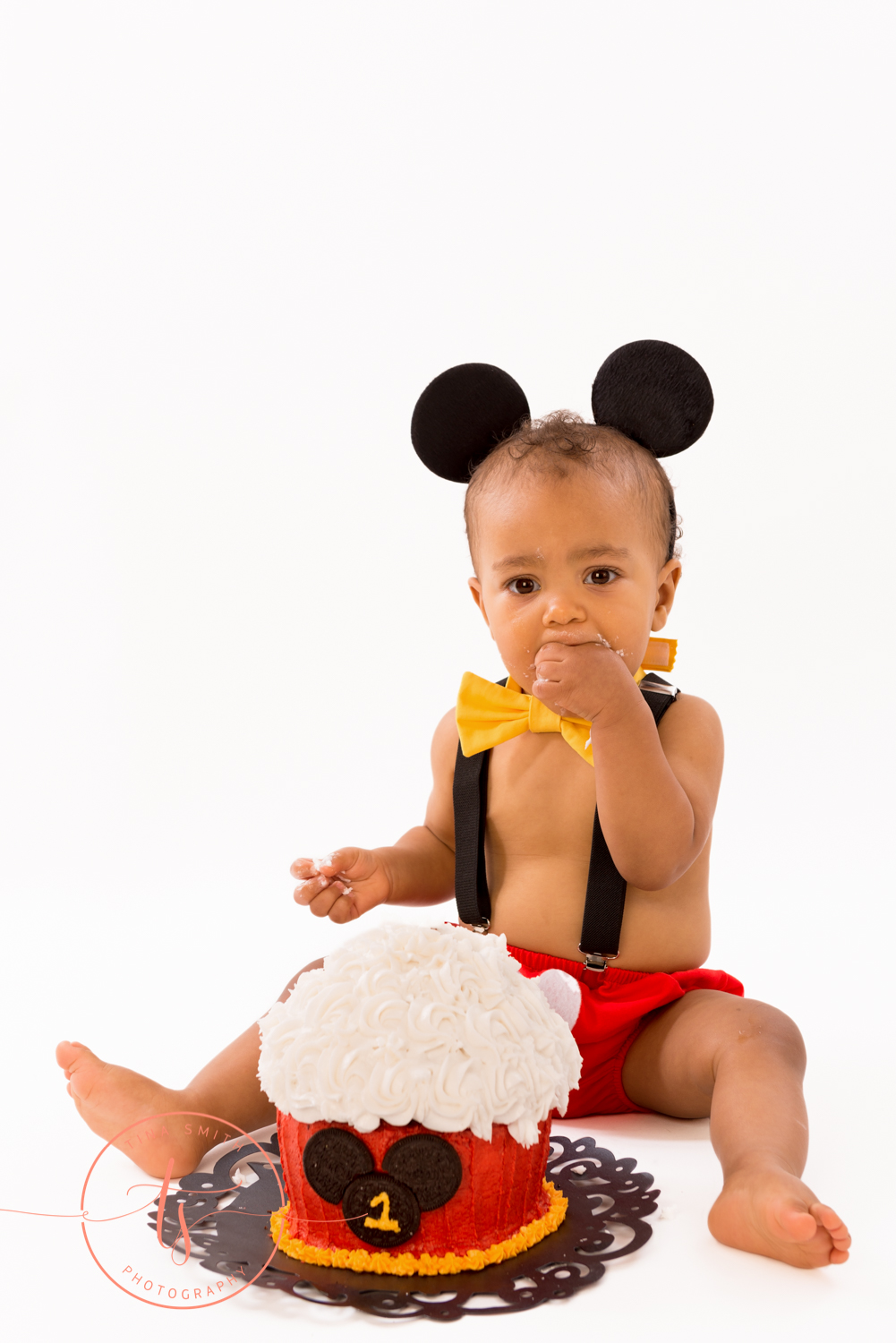 Those Mickey ears! Oh my gosh I just love this kid!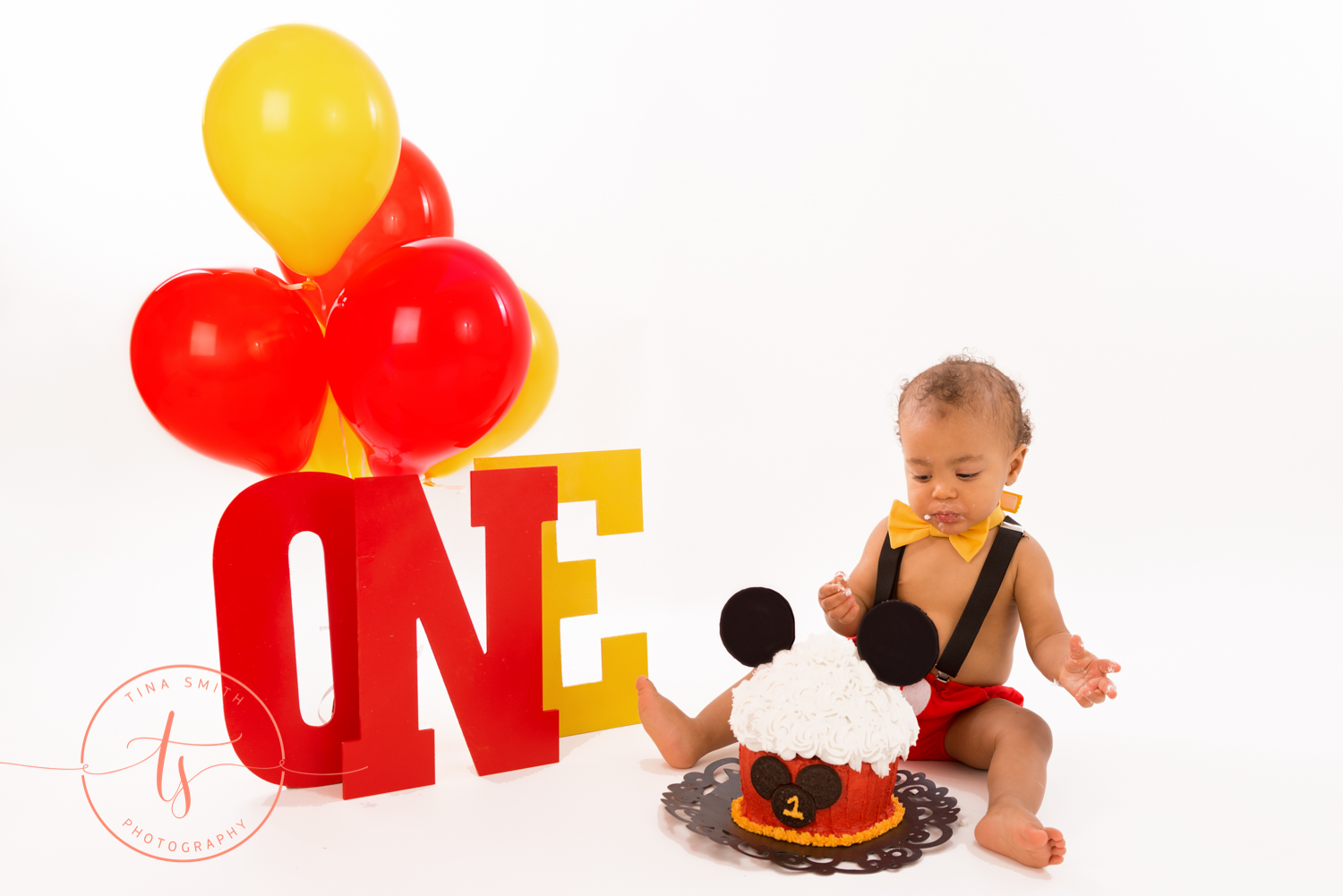 Simple cake smash set up where baby boy is the star of the show.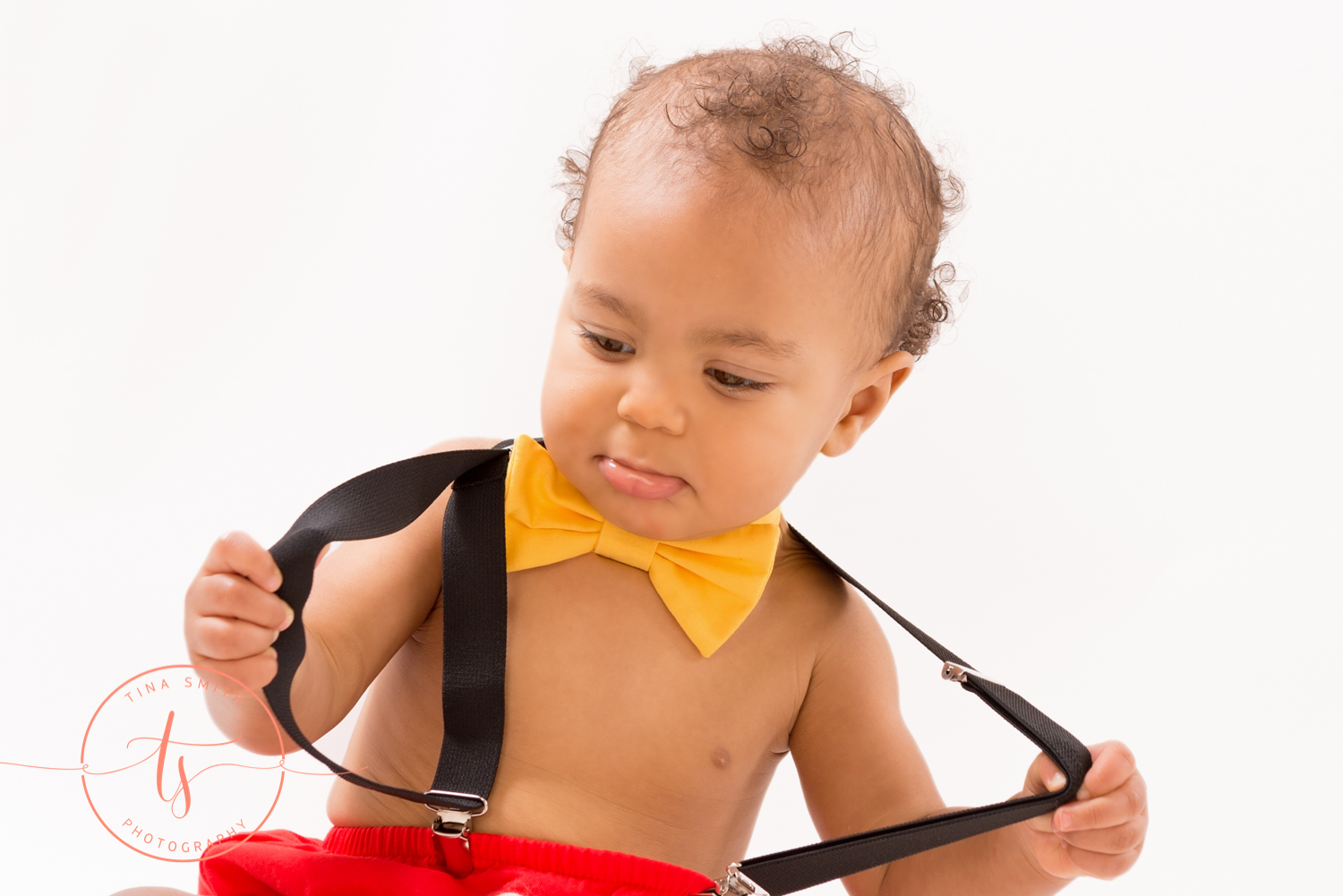 Mr. Kalib didn't quite understand what those suspenders were for but his curiosity made for and adorable photograph.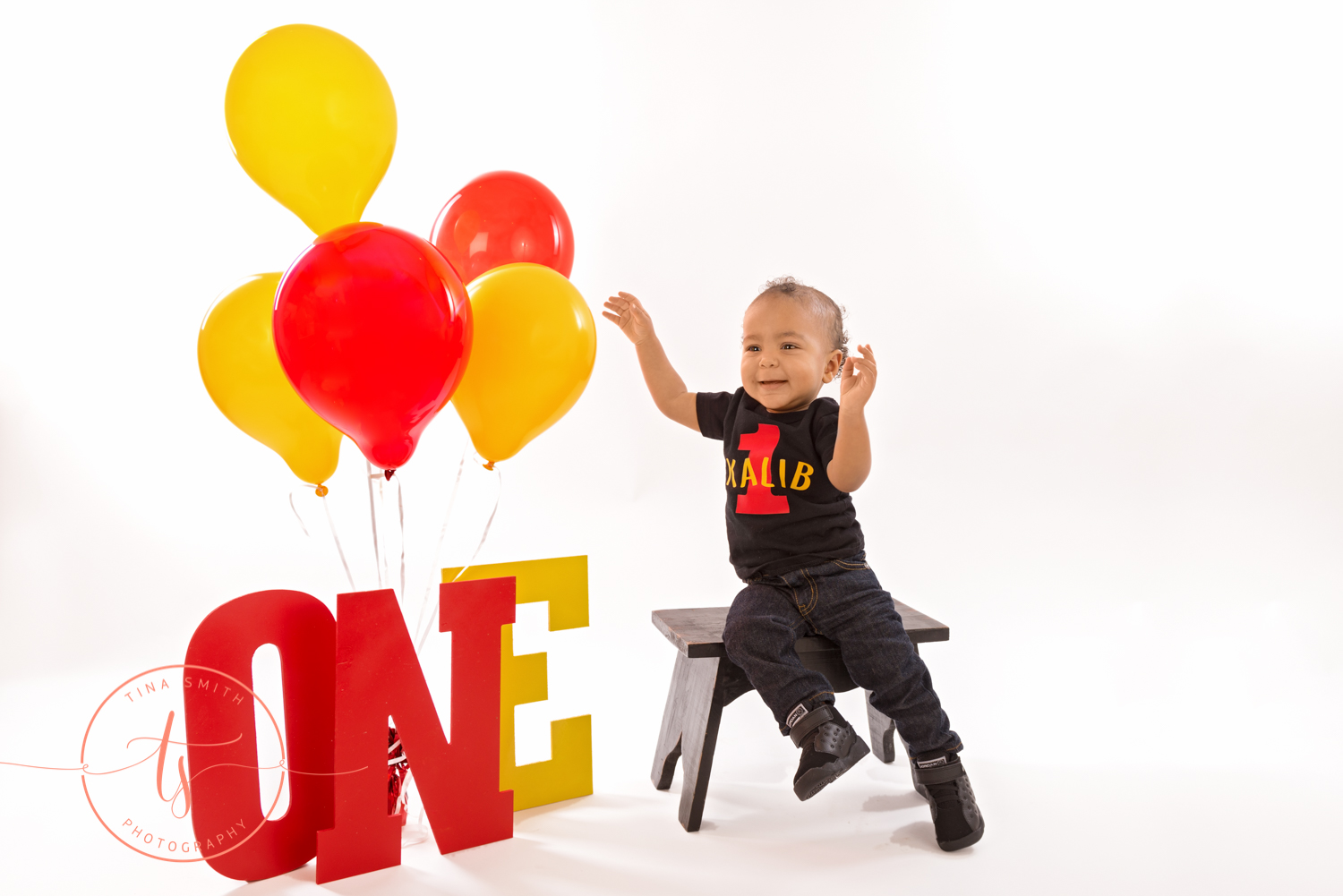 Kalib was excited about those balloons. So excited that we finally had to remove them so that he would cooperate with us and not grab the balloons!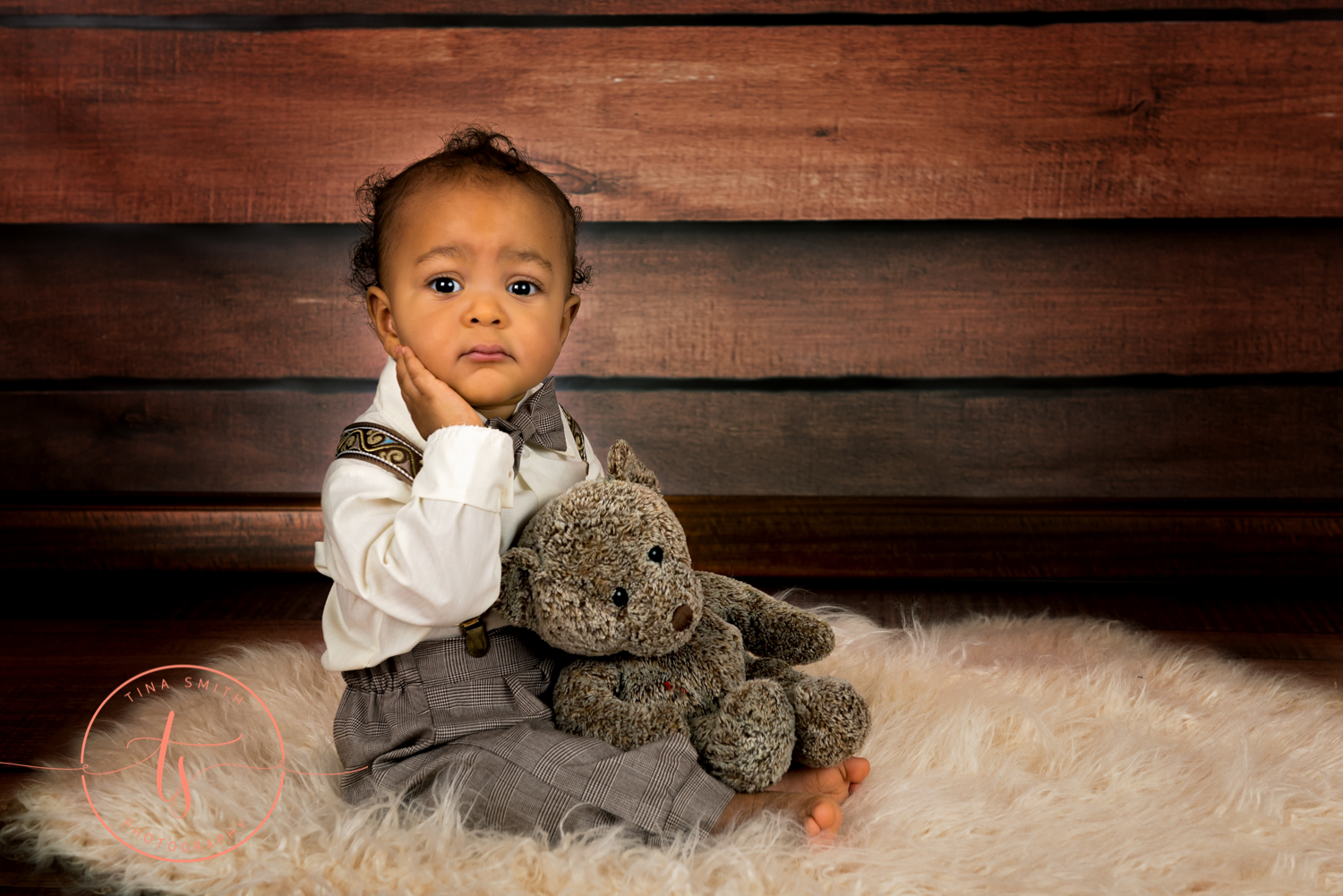 One of the reasons I love working with babies so much, you just never know what they are going to do! I love his little hand placement and the expression on his face.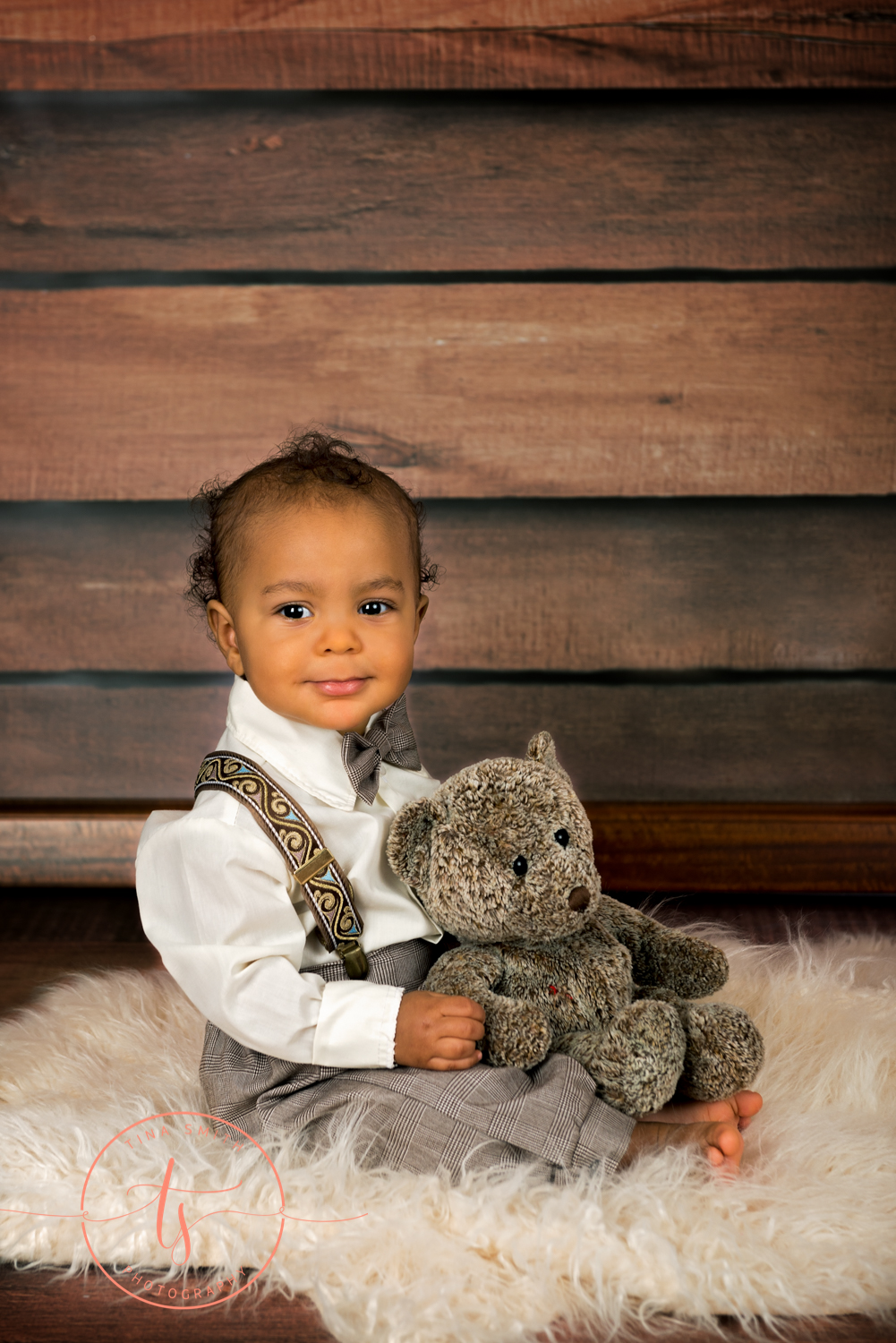 This little brown bear has been a very special part of our studio now for 15 years! He once belonged to my 15 year old who drug him every where
he went. His name is Mr. Bear. Very original, I know! Sadly my baby outgrew him but he brings back fond memories every time I use him in
portraits with other babies.
Want Photos for Your Family?