The Kirthaus family and I met up at the jetties in Destin for their family beach portraits.
I will tell you I had to work to get them boys to smile! Those college boys can't be tough eggs to crack, but with lots of jokes from me, mom and dad, we finally broke their shells. Mom was very happy with her family portraits and will probably torture them again with another session when one of them decides to get married!
They say a picture is worth a  thousand words, a smile is priceless and a memory captured is preserved forever to be re-visted and enjoyed over and over again by generations to come. Have you made your appointment for family beach portraits yet?
I constantly tell people all the time, "document your family in pictures" "you don't want to forget that moment" "our memories fade over time, we need pictures to remind us of how small our baby was" and on and on I could go with how important our pictures of our family are to us. But guess what I have realized? Pictures aren't really for us, yes they do all the things I said they do but they really are not for us. Pictures are for the next generation. The generations that will follow long after we have gone onto our reward. Pictures are for those who will follow us, to tell our story and to tell them the story of where they came from and who shaped their DNA. So, today, think about that next generation who wants to know "where did my blue eyes come from" or "why and I shorter than everyone else in my family?" Make sure that your future generations can find those answers they are looking for! Document your family, leave a legacy behind for the next generation. Call today and schedule your Destin family beach photography session and SMILE!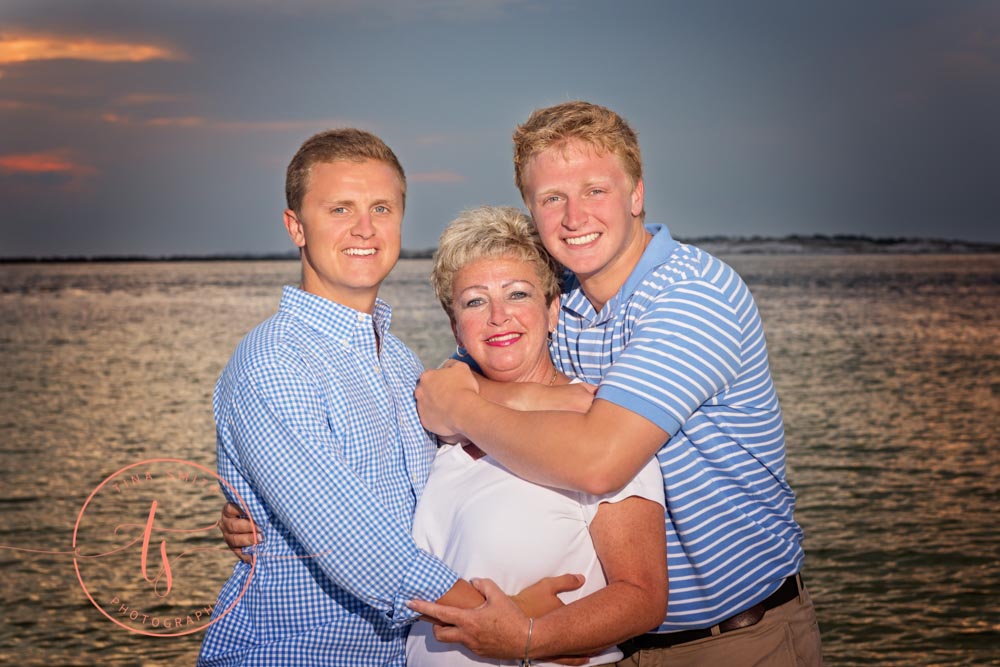 Client Love
Hi Tina, We're ordering pics tonight! They are really gorgeous pics….so happy with them. We just couldn't be happier and you were amazing to work with too!-Tracey
Want Photos for Your Family?
You May Also Like: