The Chaffin family came to visit Destin with their three adorable little boys and a very special stuffed elephant. These three little boys were such spunky little rascals and I just loved working with them.
I don't normally post all black and white images from a session, but this session just called to my heart for black and white. This family had recently lost a little boy and they incorporated the little stuffed elephant into their session with his name and birth. It was their way of keeping him with them always. The boys loved taking turns holding the elephant and I think they felt very special to be allowed to hold something that was so important to their parents.
If you have something that is important to you and you would like it incorporated into your session, don't be afraid to ask or think it's silly. I would love to help make your portraits even more special to your family.
Thank you Chaffin family for allowing me to photograph your beautiful family and for trusting me with such precious memories.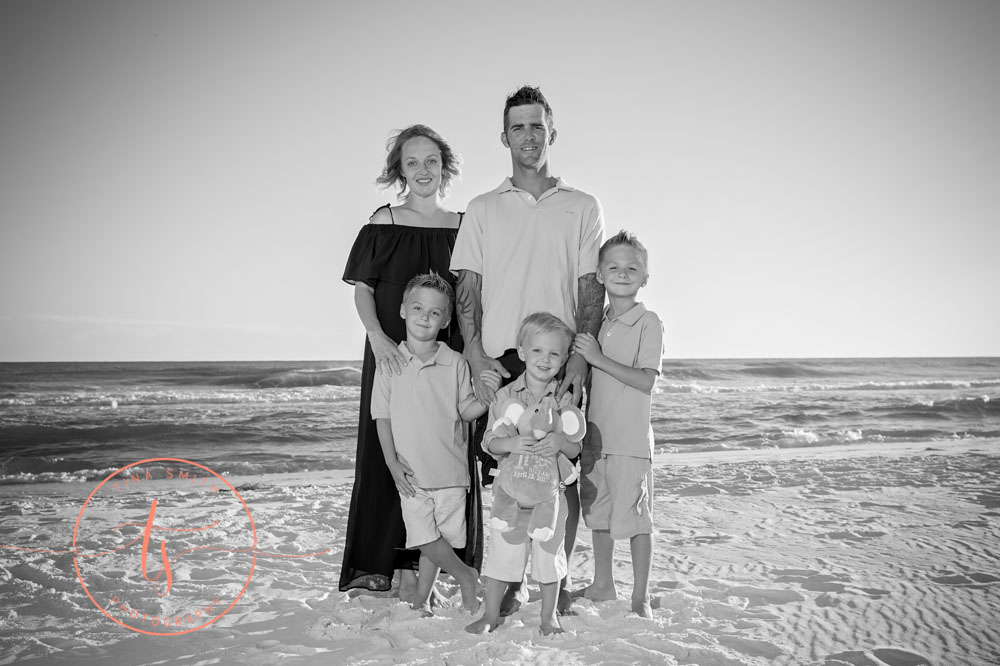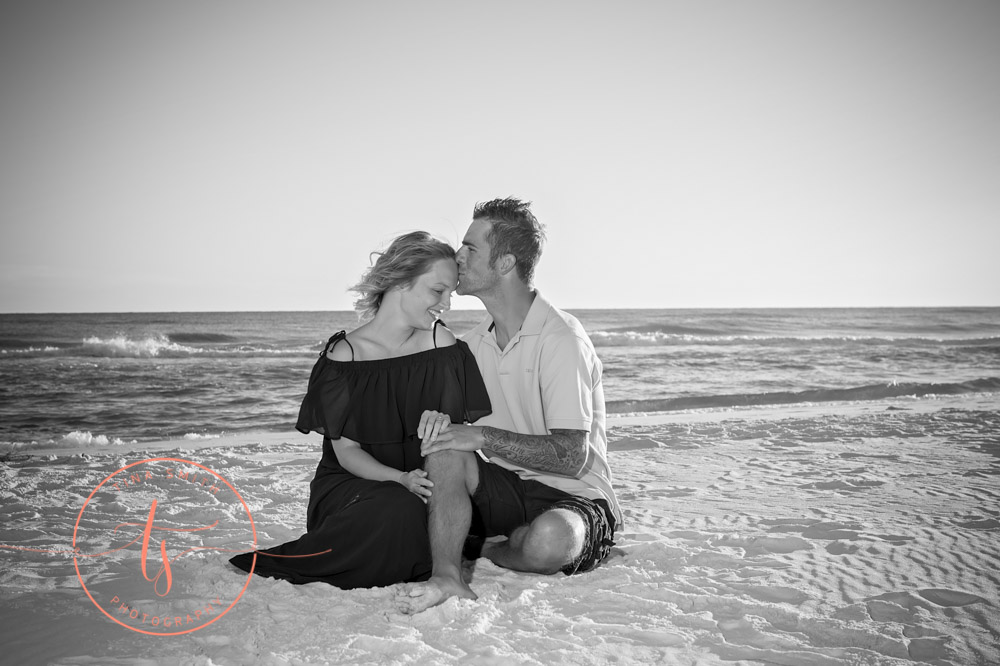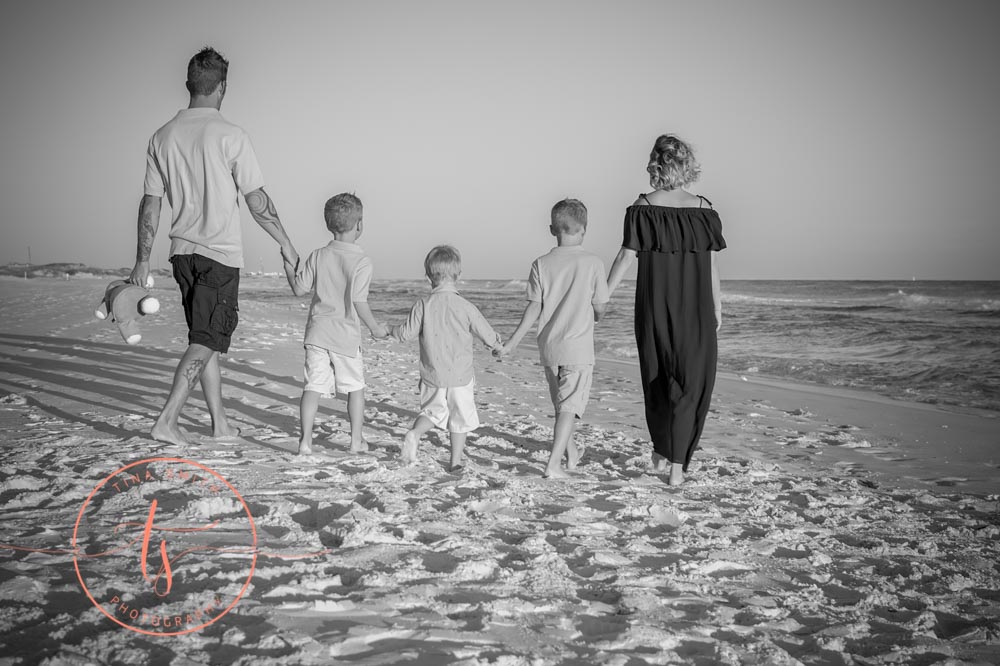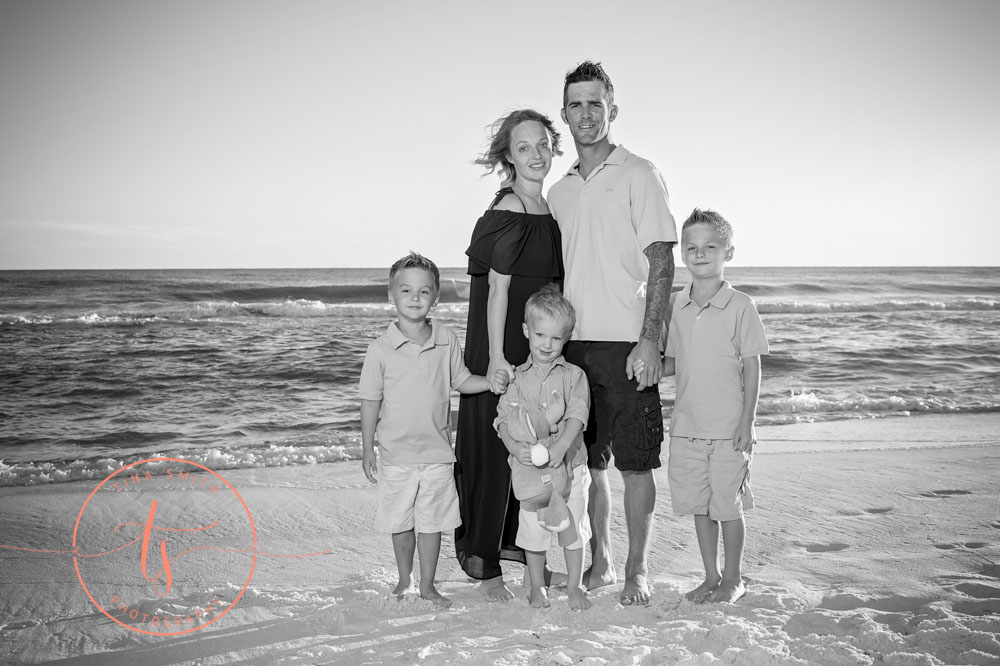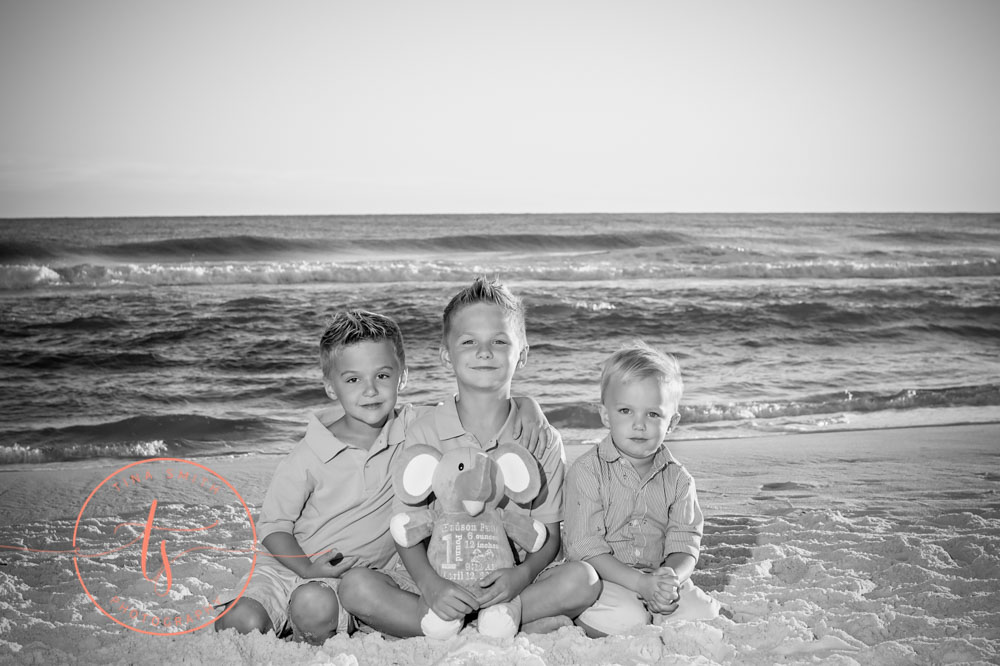 To see more from the Chaffin's Destin Family Beach Photography session, view the video below:
SaveSave
Want Photos for Your Family?