The Courtney family came to visit Destin from Oklahoma and arranged for family beach portraits to remember their trip.
Mom chose to go with a teal and coral theme for her session and everyone looked great! Dad changed it up with his fedora for a few shots which was just adorable. I love hats! I am so blessed to get to meet, work with and form lasting friendships with so many people.  Families from all over the USA come to Destin to vacation every year. And I am fortunate that they hire me to capture their beautiful families and their vacation memories.
The past two years coral and teal have been a favorite color scheme for beach portraits here in Destin.  I still love them! The soft pastel colors just match perfectly with the beautiful pastel skies that I love so much. These colors add just that little pop of color that you need to separate the people from the sand and water. The best part is, these colors look great on just about everyone!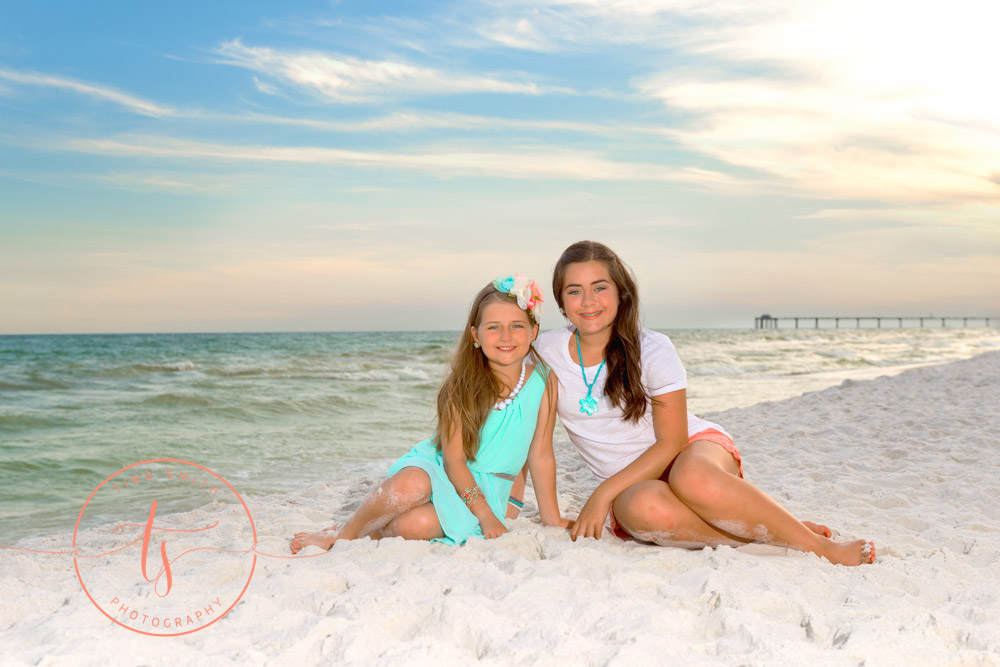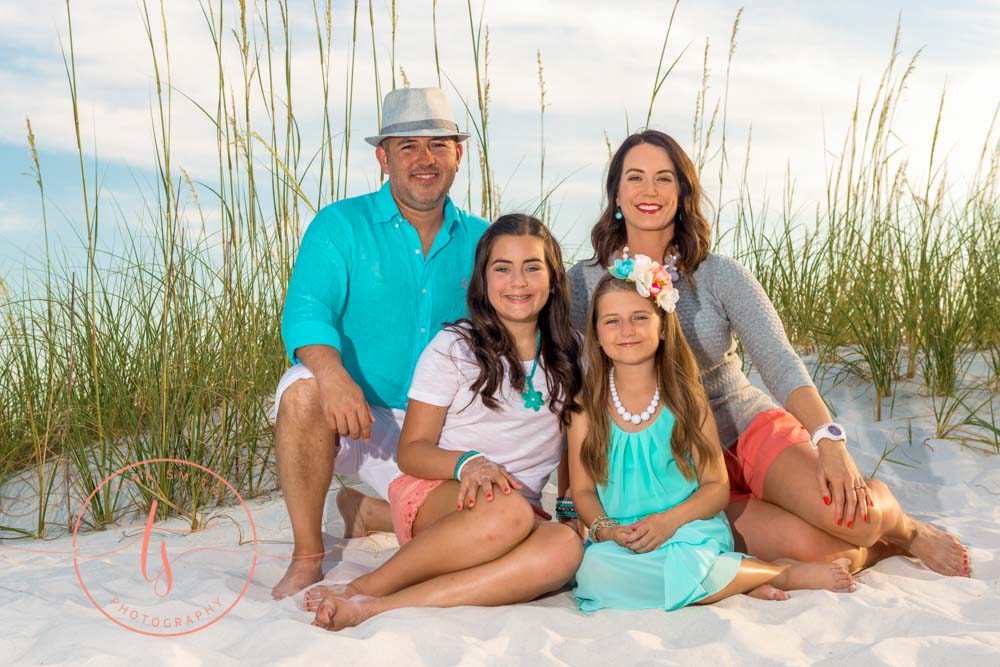 Want Photos for Your Family?