Children's Photography in Destin
Heather booked a children's photography beach session with me to document her little princess turning one. Miss Ella loved the beach even though it happened to be a chilly 55* on the beach the evening of her session. We started Ella's session in front of the sea oats and sand dunes right before sunset. Isn't she adorable in her little blue dress. She tired her best to smile without shivering in the cold, she was such a little trooper. We were blessed with a very pretty sky and Destin's turquoise gulf waters. I am biased, I know, but we live in one of the most beautiful areas in the world! I just love our beaches. At the end of Miss Ella's session we celebrated with a cake smash to honor her first birthday!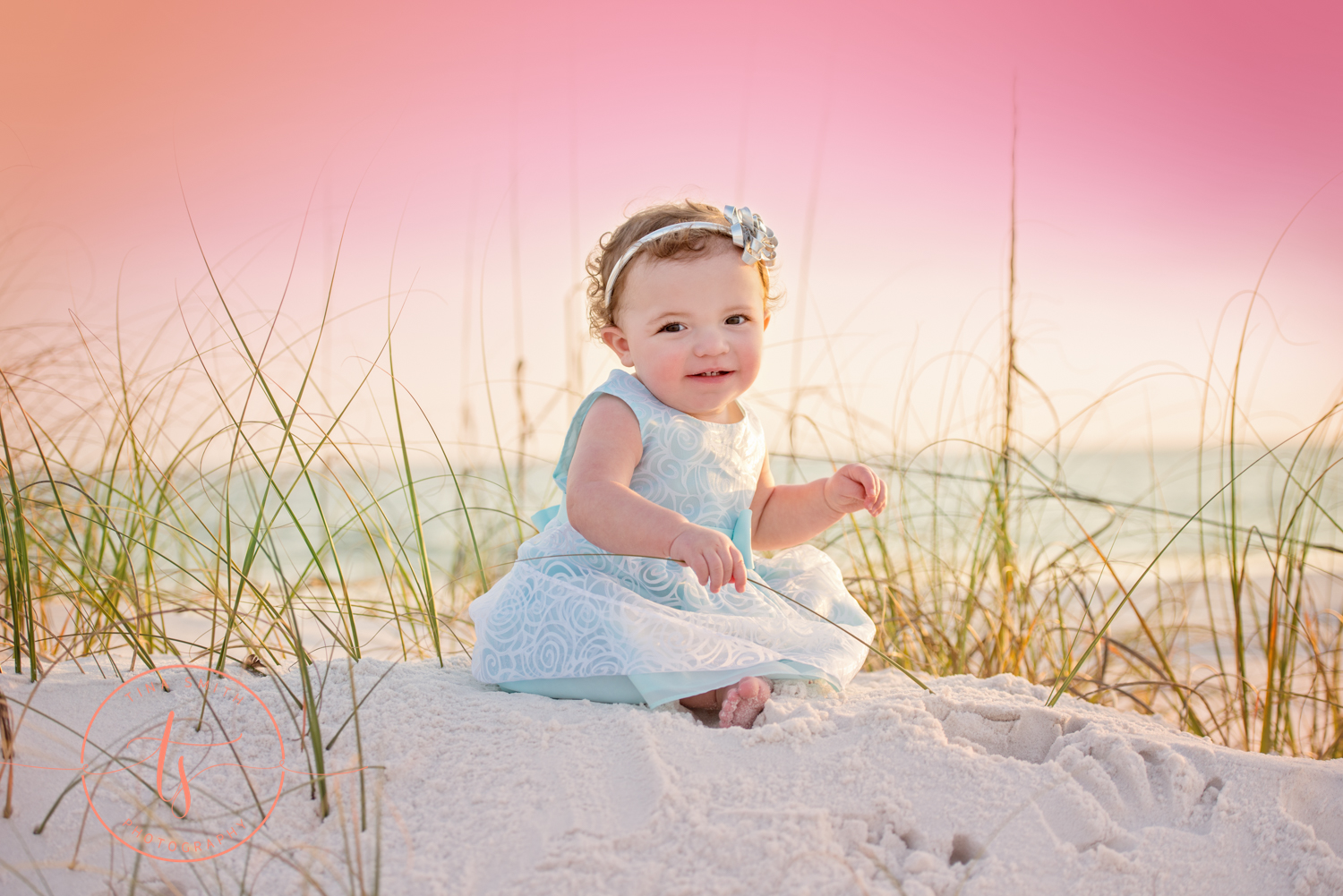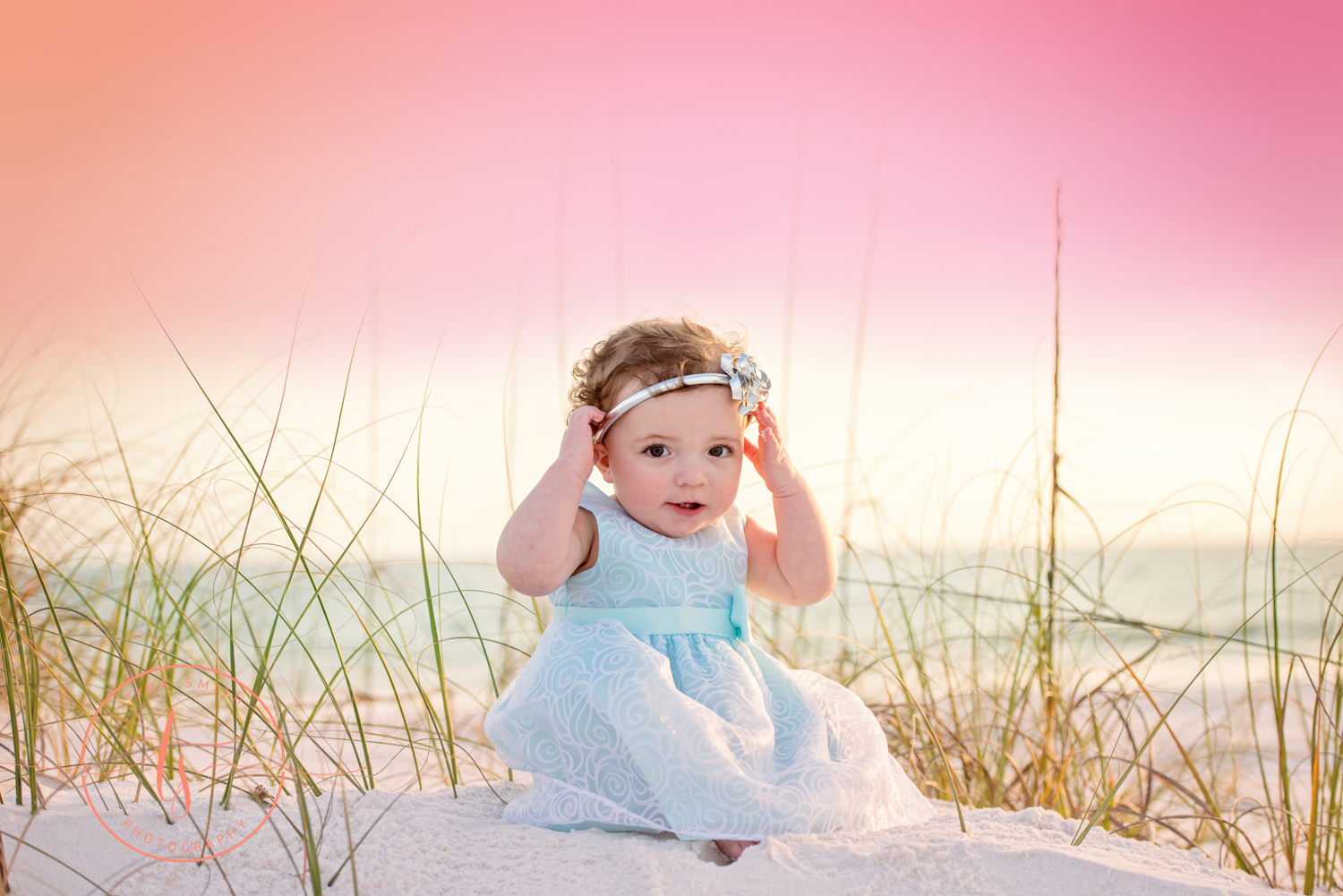 Next we moved down to the water where the sun was golden and just falling below the water. Miss Ella got to try out my newest prop, a birch canoe. I can't wait to use this canoe more this year with all my one year olds. It is the perfect size for those little ones and can be used in the sand or water.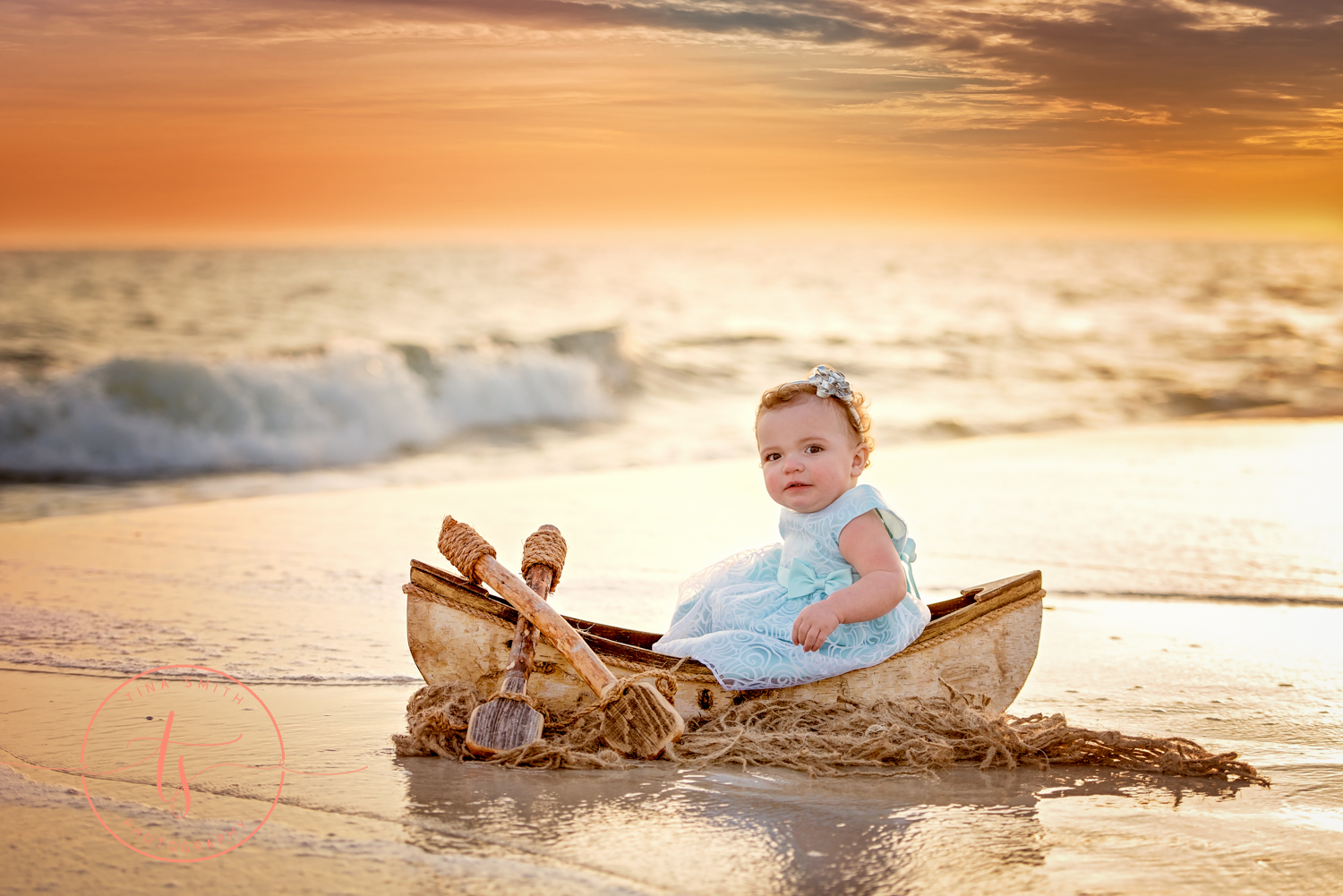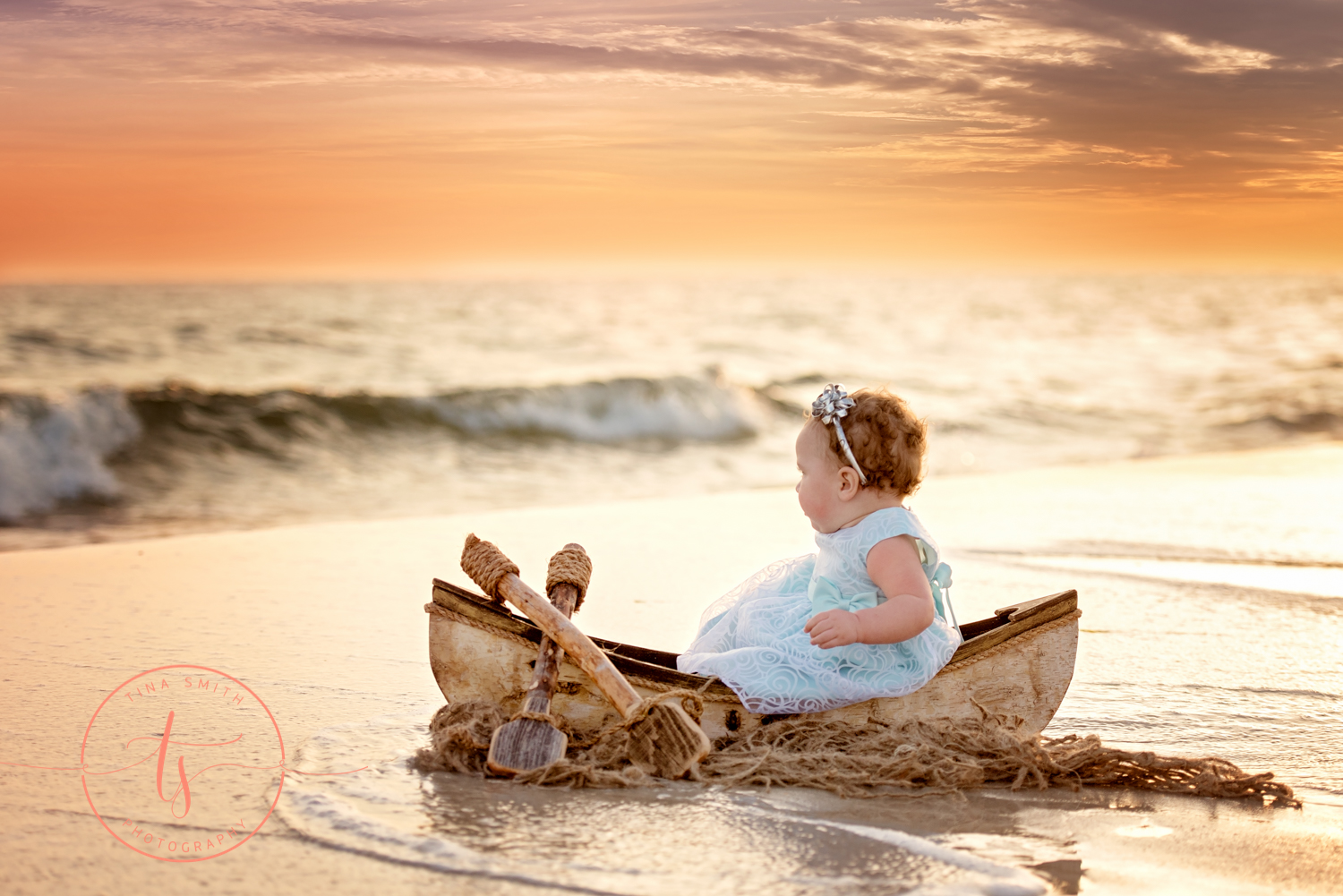 Miss Ella was very intrigued by the rolling waves and just sat there mesmerized watching them.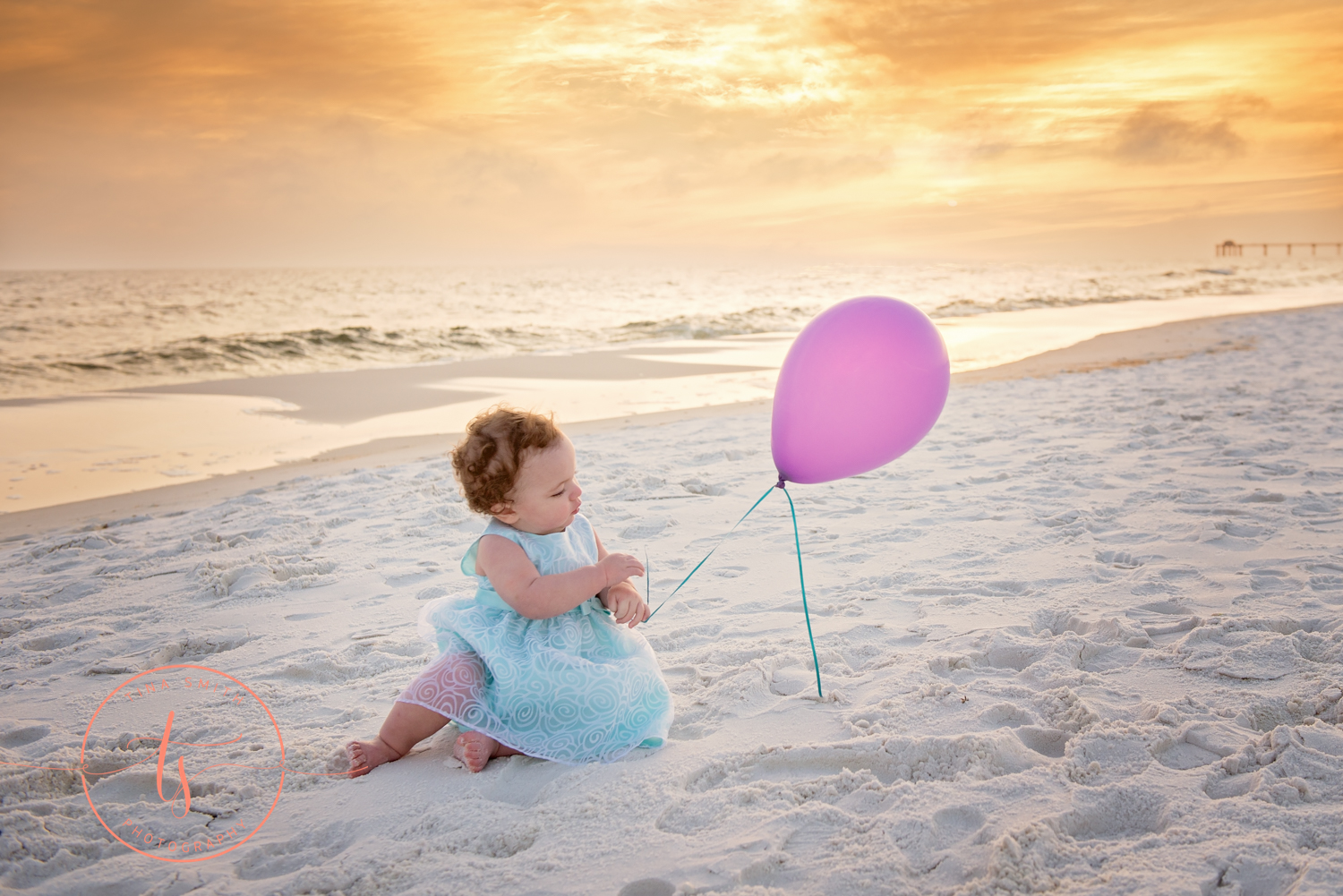 I love balloons on the beach. They just add that little pop of color and touch of whimsy that just scream children's portraits.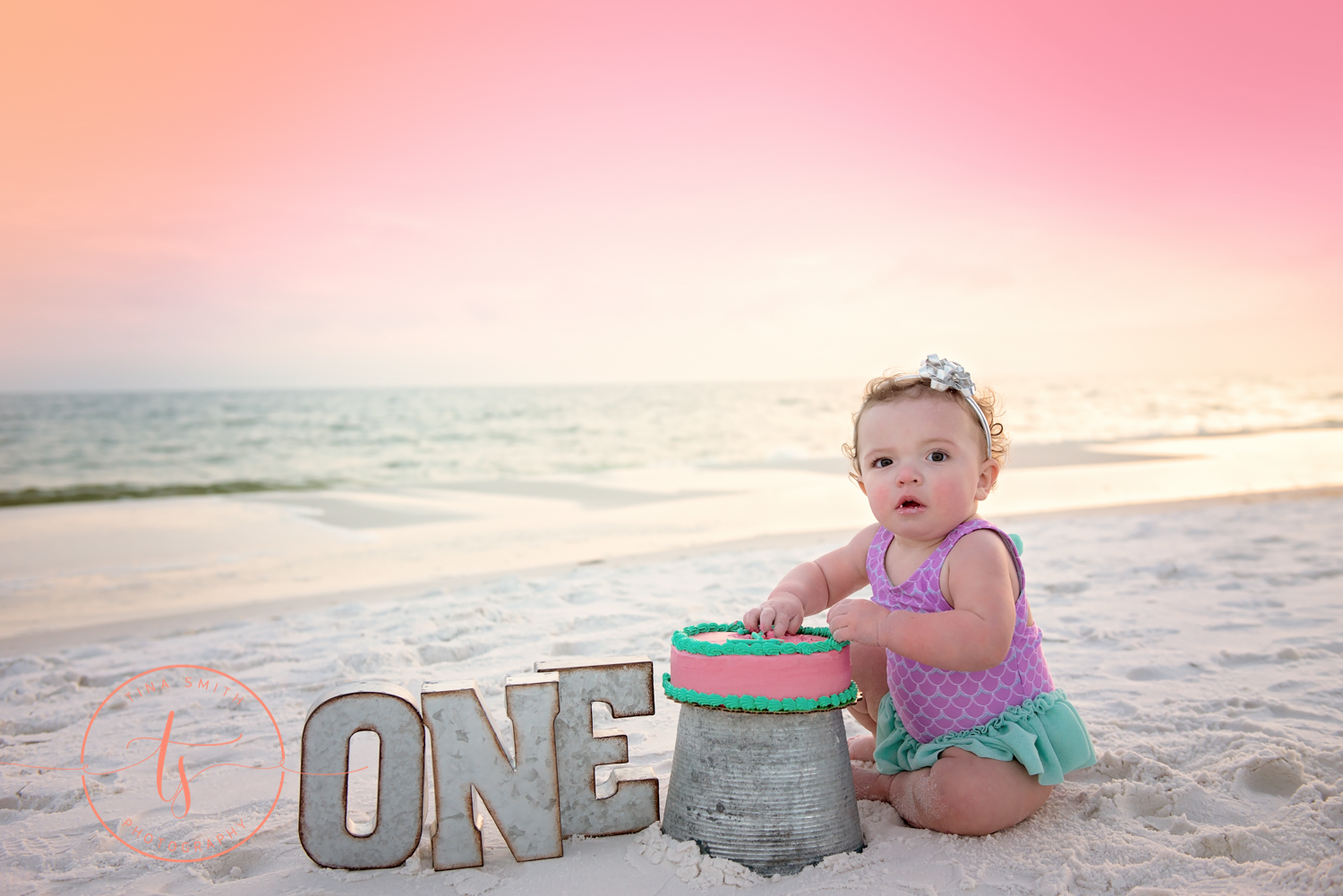 No one year session is complete without a cake smash even on the beach. I love how mom brought a swimsuit to tie in the beach with Ella's cake smash. We used a sand bucket to match the metal letters that mom brought to use as a cake stand and I love how it turned out!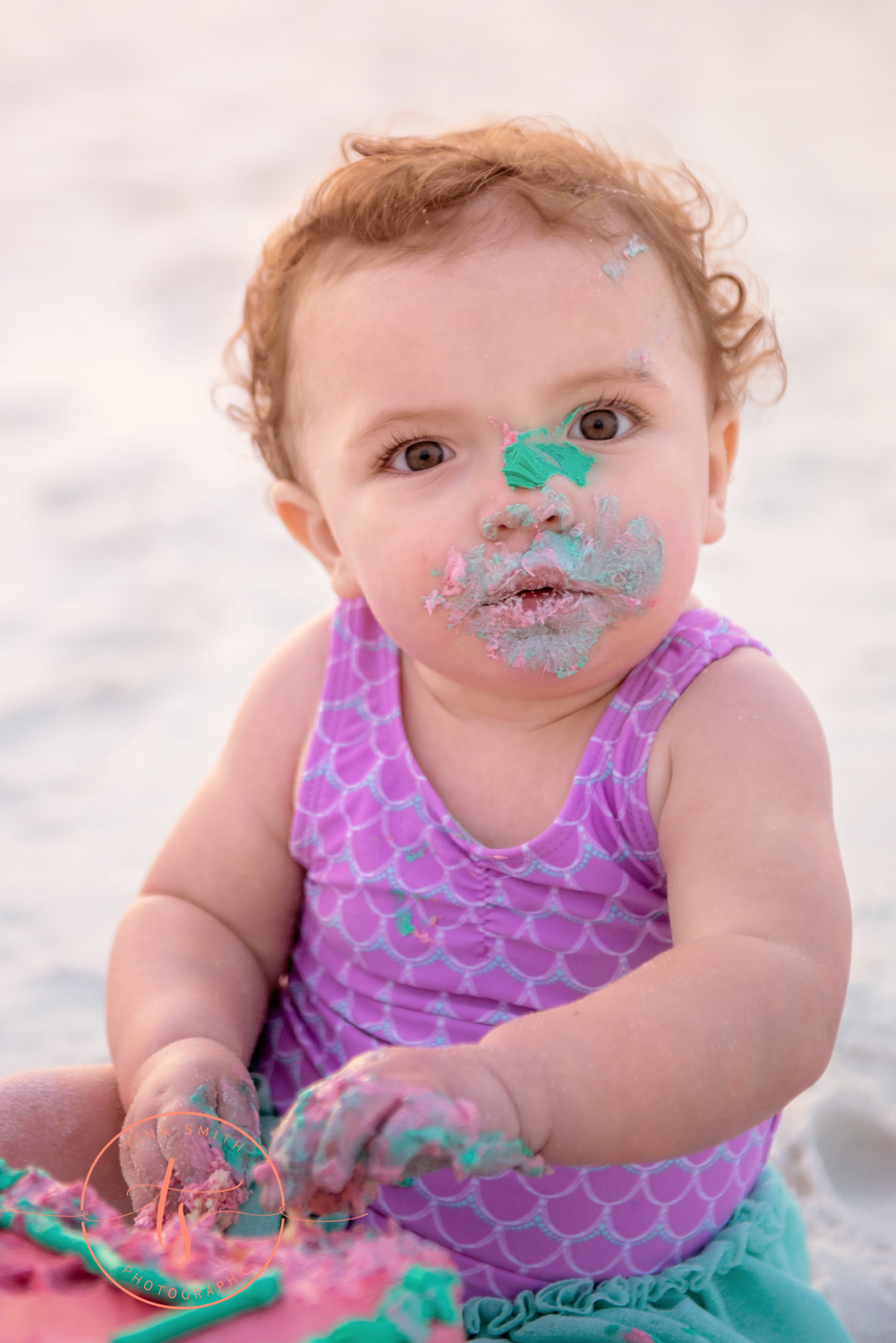 To say that Ella like her cake would be an understatement. Just look at that adorable icing covered face.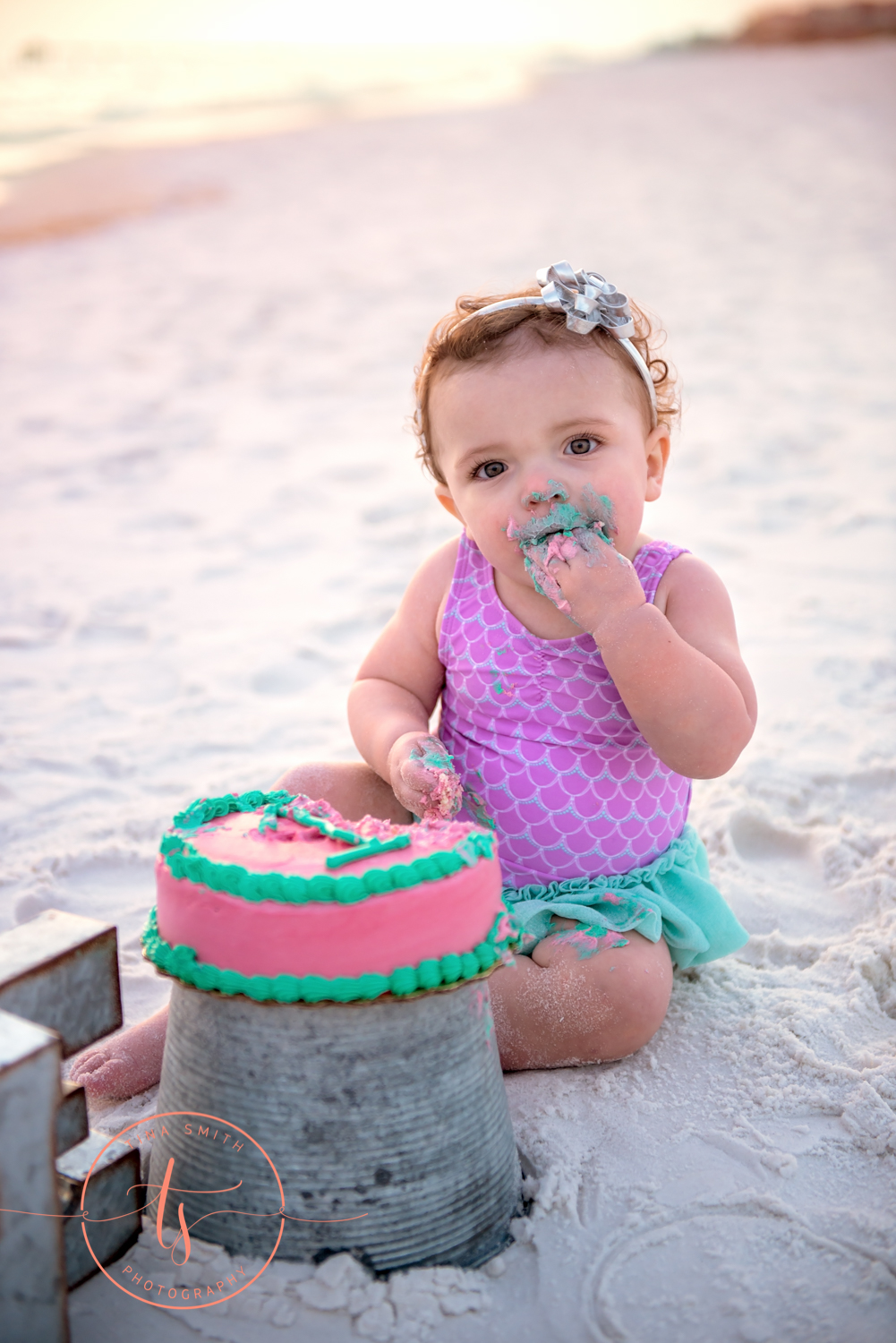 Oh my goodness I love when babies just shovel that cake into their little mouths. Ella did not disappoint.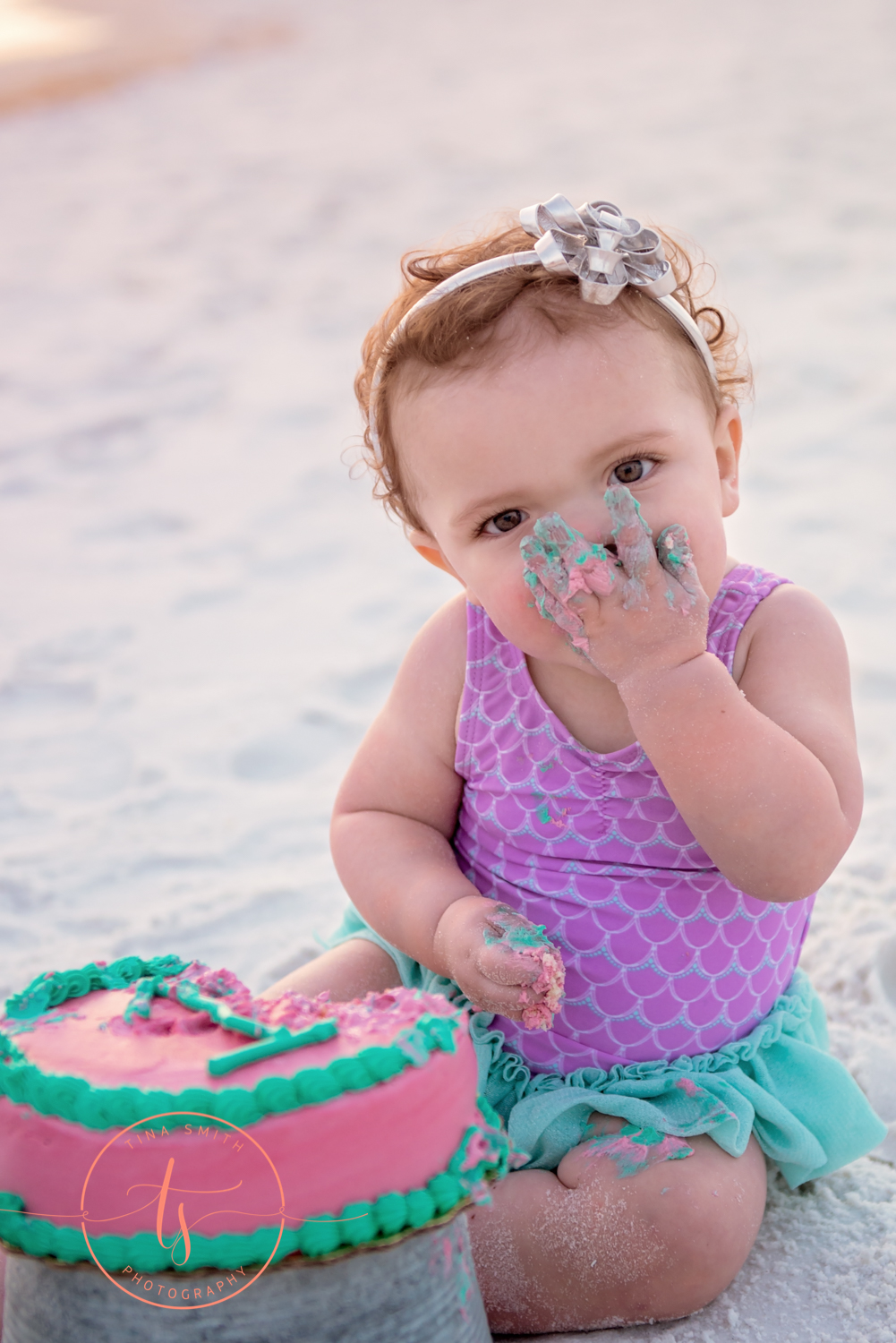 Are you visiting Destin and have a baby turning one? Let's talk about a one year children's portrait session on the beach in Destin.
Want Photos for Your Family?