Family portraits you can do yourself at home – and love the results
Most often, family photo shoots happen outside; in local parks, on the beach, open fields or anywhere else that the family and I think will be a great location for their session. But sometimes a family will want their photos taken at home, where their kids are comfortable; and so the children can look back at the photos in the years to come and remember the home that they grew up in.
If you love to take photos of your family, and want to make those family portraits a little better, then this is the blog post for you! So in between sessions with your photo pro, use these tips for better results at home.
Here is an easy 3 step recipe to make those homemade family photos really stand apart…
Get your lighting right
Compose like the pros
Coordinate your wardrobes
Get your lighting right
This is probably the biggest difference between a photo that looks like a amateur snapshot, and one that looks like it was shot by a pro.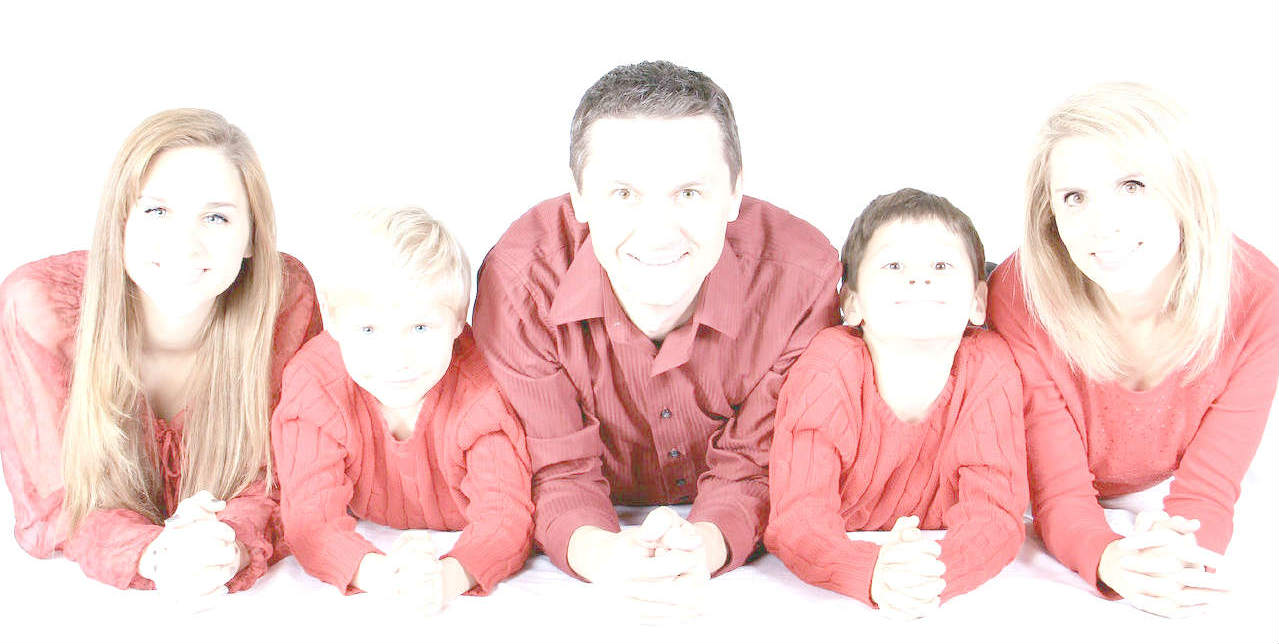 You've see it right? Those dark photos where you can almost make out facial features in the shadows on their faces? Or worse, the flash was so harsh everyone looks like they've just seen a ghost and all the blood has drained from their face.
The idea is balanced, even lighting (or exposure).
A mistake I see in a lot of homemade photos is not considering your background or location enough. When you're indoors lighting is not always ideal so use your home to your advantage. Try to find a few windows or large glass doors to provide good natural light. This will give you just the right amount (and right kind) of light to make your photos really feel warm and naturally beautiful.
Bonus if you have large windows/doors with a light colored wall opposite it, this will allow that light bounce off softly and fill the other side of your faces and bodies so it feels very full and bright. The key is soft light, not direct light.
If you don't have ideal window locations, then you can always use lamps or the flash on your camera to help bring more light into your photo. Just be careful to diffuse, or soften your flash so you don't get those hard shiny highlights.
Compose Like the Pros
Depending on the size of your family, and ages of the kiddos, there are several simple ways to have a well posed photo. With two smaller children mom and dad can each have one sitting on opposite legs facing inward, three kids can sit on either side, and in between, mom and dad, all the kids by themselves, the possibilities are endless!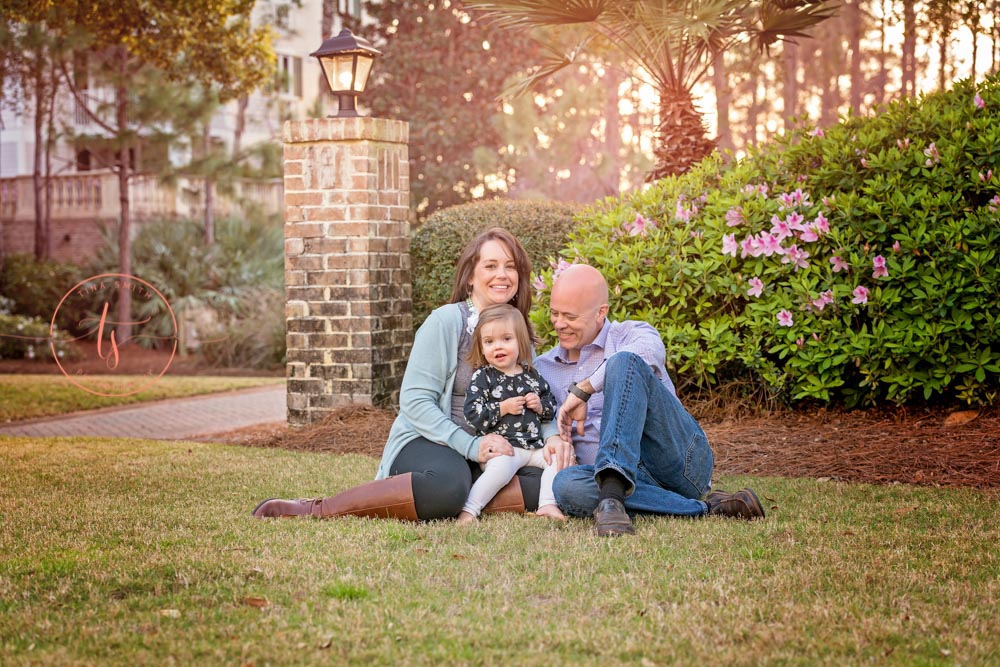 We know kids don't always go along with our perfect plans. Sometimes just throwing everyone on the bed or couch and yelling "pickle sandwich!" is all you can do. So with a little patience and persistence you will win the day. Just roll with what you got!
Your goal with your pose is to first make sure everyone can be seen (with all eyes open), and second to give the feeling of togetherness. After that, you can go for symmetry, repetition, and balance. Chaos sometimes works too. 🙂
Browsing Pinterest for poses is not necessarily a bad idea, but make sure that you find a look and arrangement that fits your family personality or vibe, and makes you comfortable.
Another idea to consider is that sometimes there is one member of the family that is the center, and holds things together. Having the other members of the family surround that person with a loving or happy focus is always a sweet arrangement. This is mom most of the time, but in multi-generational photos this could be grandma or grandpa too. 🙂 Mom and dad can also surround the kids in the same way.
Try taking multiple photos where everyone smiles and focuses on one member of the family in each one. Also, try some where no one looks at the camera. These almost candid, playful photos bring out natural warm smiles, and sometimes turn out to be the favorites.
Regardless of how you compose your photo the most important thing is to not force it – in other words, be yourself and let it be natural. After all, this is your family memory, let those personalities shine through!
Think about the memory you want to have when you look back at these photos and you'll create something really special.
oh yeah, and SMILE!!!
Coordinate Your Wardrobes
Matching identical outfits on the whole family isn't the only way to coordinate. Don't be afraid of color, and try to look for colors that compliment each other. Or if you want a single color theme, find subtle ways to have that color show up in each persons outfit.
For example: If mom wears a yellow sweater, have your daughter match that color in her scarf or other accessories. This will create a tasteful, unified, and tied-together look for your family photos without coming off looking forced.
Another consideration would be to dress in the same style. Casual, beach casual, formal, etc it doesn't really matter as long as everyone's outfit falls into that style.
You should als0 consider the color and makeup of your surroundings since your indoors. You don't want clashing patterns or colors on furniture or artwork to fuss with your thoughtfully curated wardrobe, so keep that in mind as well.
Sometimes the background can say just as much as the subject of your photo.
Some closing advise…
I know how stressful and overwhelming  it can be trying to coordinate the entire family to take memorable photos. Especially when young kids are in the picture. Just keep your cool, take deep breaths, and view the day with the perspective that you're only trying to capture memories, not win any contests or impress anyone. It's easy to lose sight of that when we want everything to be perfect.
Sometimes, that's the difference between and happy ending and a stressful one.
So here's to wishing you and your family beautiful and happy home portraits.
If you'd like someone else to take your family photos, I'd love to talk with you about it!
SaveSave
Want Photos for Your Family?