Here in Destin, family beach portraits are a "MUST" for a lot of our repeat clients and new visitors to our area. I'm sure you have seen other families having their photos taken professionally while you are on vacation and thought "I want to do that too", but just can't figure out how to incorporate it into your busy vacation schedule. Or you called a photographer last minute to plan a session only to find out that they have been booked for months in advance. Or you did the old tripod and self timer route  and DYI'd your family portraits only to be disappointed with the results. And once again, you didn't get those updated family portraits your were looking forward to displaying in your home.
Did you DYI attempt look something like this?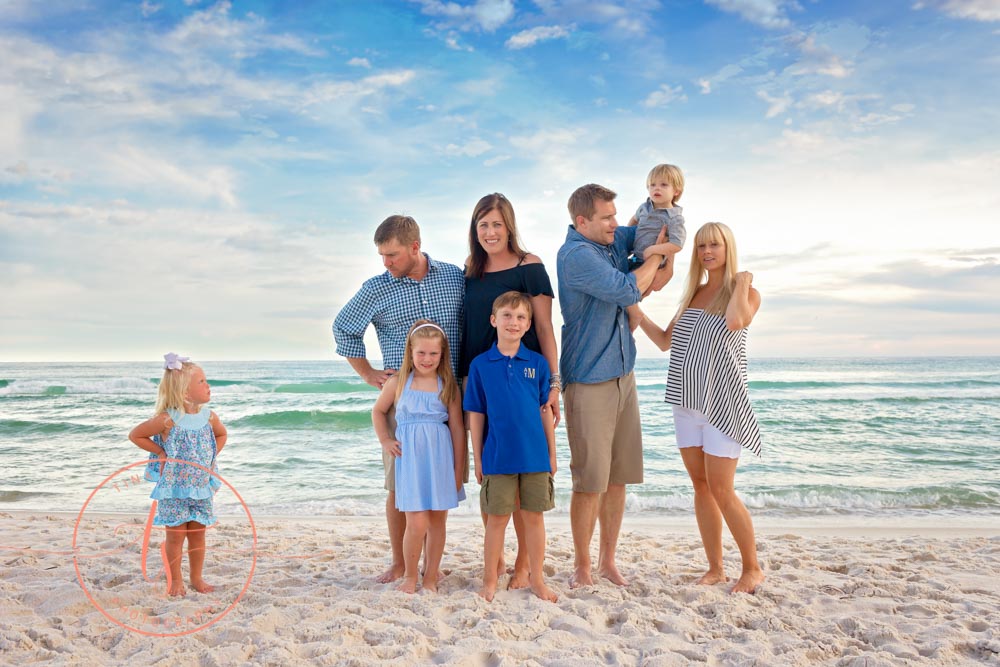 With a little advanced planning on your part, it can be so easy to get those beautiful family portraits you have been dreaming of. Maybe something like this: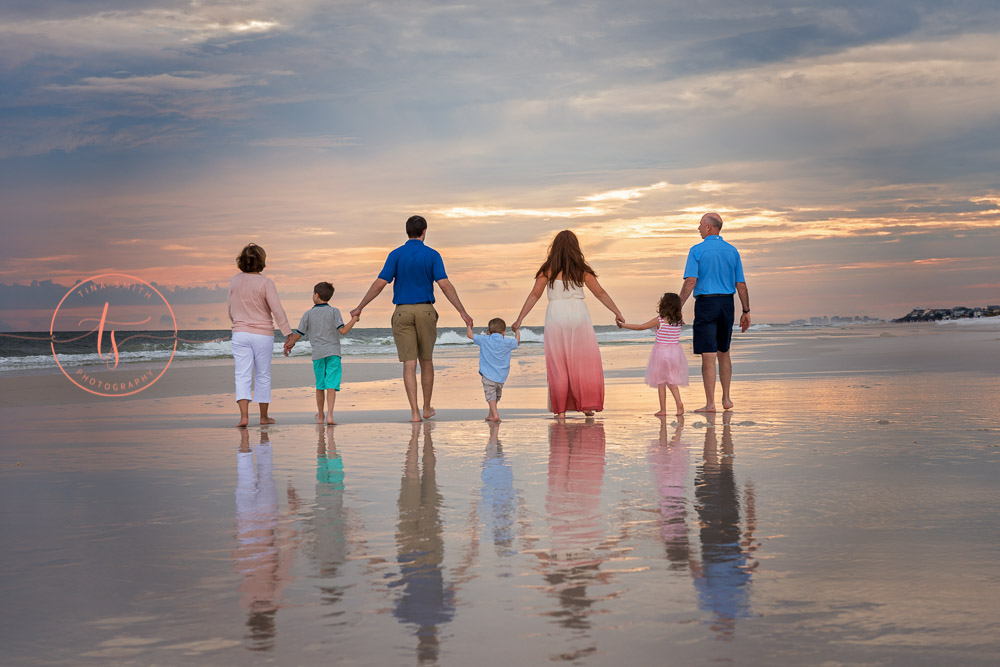 As soon as you have your vacation home booked and know the exact days you will be in the area, give us a call! We book out months in advance so the sooner you call the better chance you will have of getting the date that you want. Wouldn't you love to have an art image like this handing on your wall?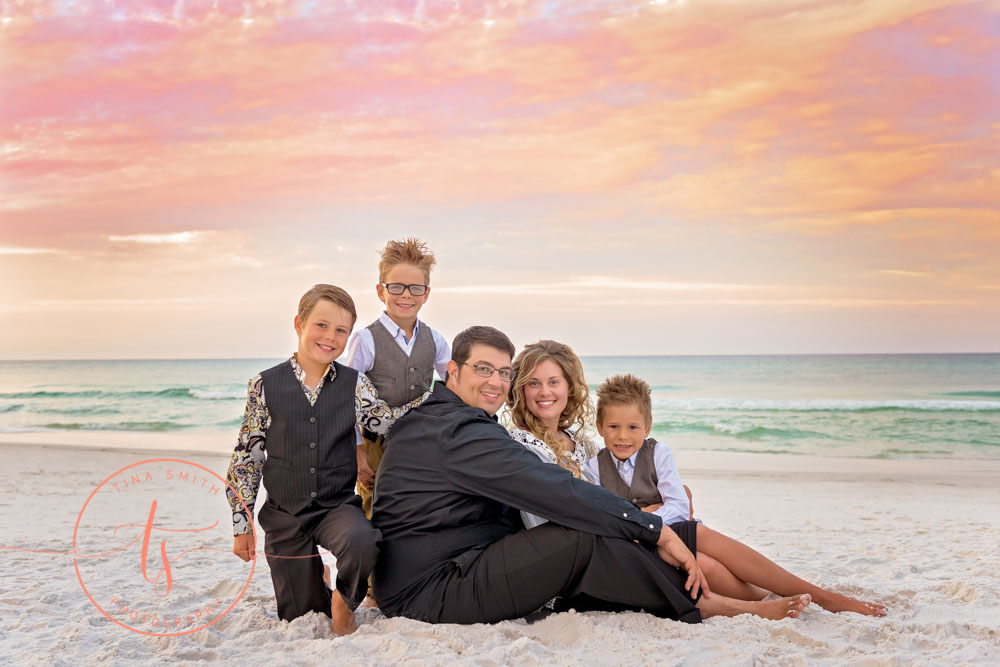 What are the best days for your session? If you have a ton of activities that you are planning to do, schedule your portrait session for the first part of your vacation before everyone gets tired, grumpy and sunburned! If you have a very laid back take it day by day vacation planned, then any day during your vacation is great.
If you are planning a beach session keep in mind that they are only offered twice a day at sunrise and 1 hour prior to sunset. If you have a group of "morning people" go for that early sunrise session then beat the crowds to your favorite breakfast place. After breakfast, hit the beach or return to your vacation home for a nap! The day is then yours to do as you want.
Sunset sessions are our most popular and book up very quickly. Plan your sunset session then hit your favorite dinner spot to finish off your day.
Need help deciding which would be best for your family? Just give us a call and we would love to help you figure it out.
SaveSave
Want Photos for Your Family?