The Gross family met me at one of my favorite scenic beaches for their family portraits. I fell in love with this family immediately because they wore PINK!
This Destin Photographer loves her some PINK! Whether it's pink fluffy clouds in a sunset sky, pretty pink flowers in a bouquet or pink shirt and dresses, I love pink! Pink looks amazing on the beach and this family of princesses and their men made my heart smile with all of they pretty, pretty pale baby pink! Don't they look amazing? You can never go wrong with pretty pastel colors on the beach. Everyone looks great in pastel colors and they give just that right little pop of color that is needed to make you stand out in your family beach portraits without overwhelming you or the scenery.
The Gross' and I had a wonderful time capturing their beautiful memories and we were blessed with a beautiful sunset and an empty beach all to ourselves.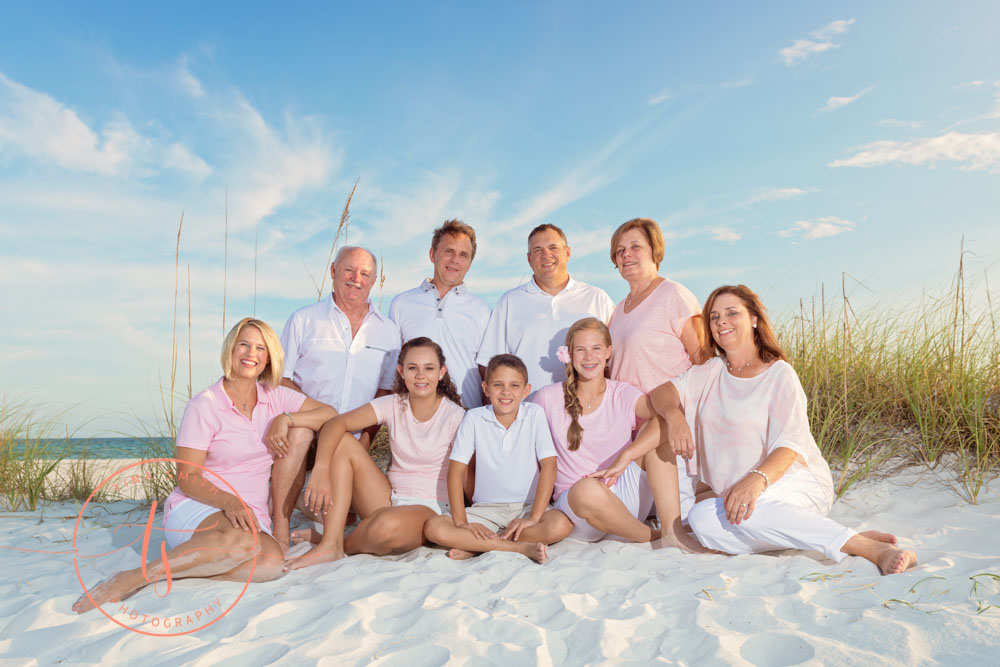 Want Photos for Your Family?