Studio Sports Photography Practice for Senior Portraits
Studio sports photography offers you the opportunity to create portraits that you will never get from the "league or school" photographer. It gives us the opportunity to capture the true personality of your athlete in a fun and creative way.
Multi-pose story boards are such a fun way to show all the different actions that occur during a sport.

Special effects and creative coloring can make an image just pop out of the frame. Making your Allstar feel like an action movie star.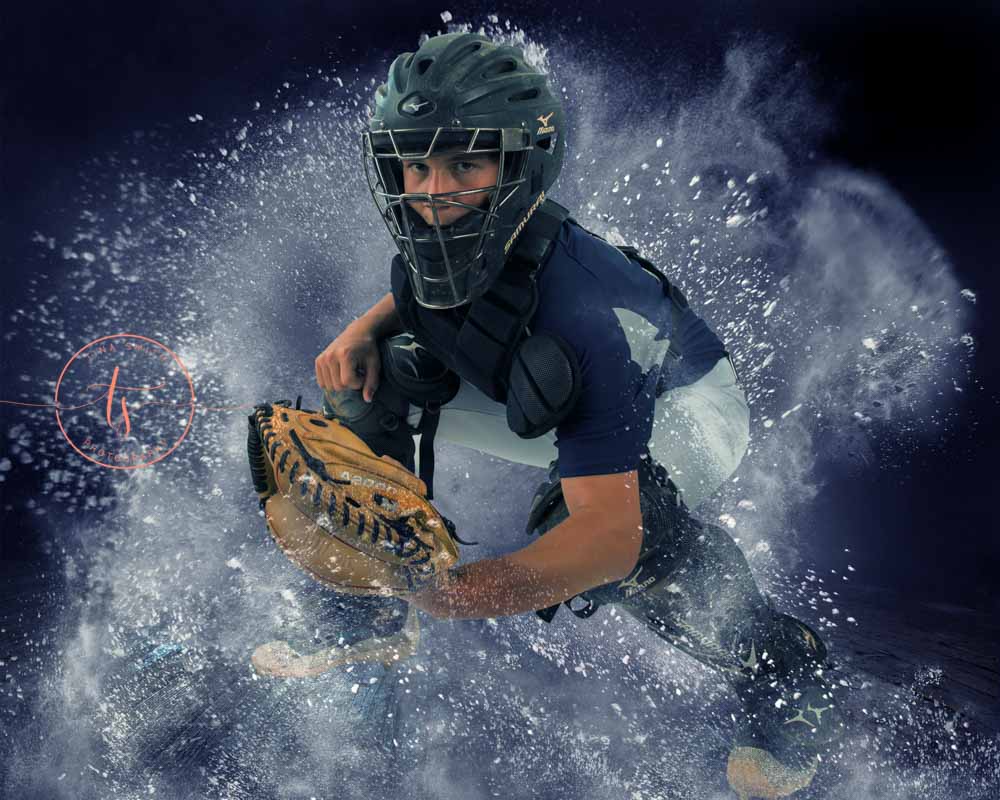 Meet my baby! The last little chick in my nest. He is a freshman this year and got asked to prom by one of the junior girls. So, being that his mom is a photographer he knew that a studio session was in his future the minute he told me I had to rent him a tux. I mean, I only have 3 years to get him posing perfect for his senior portrait portfolio. He hates taking pictures, he never smiles unless I make him laugh and then he closes his eyes! So what do you do? You go for the serious look!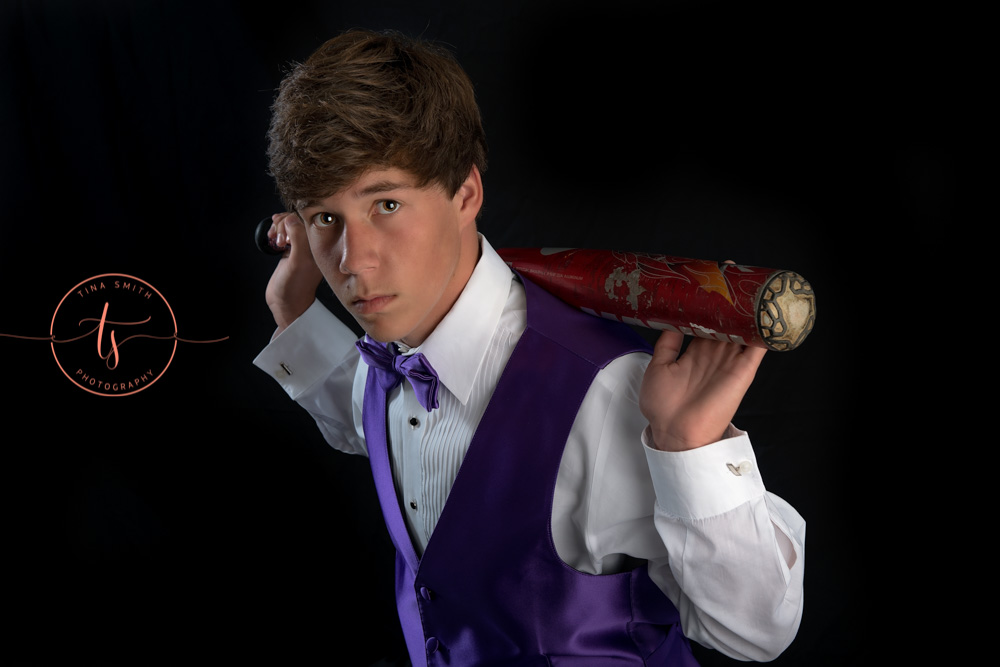 This year prom came along in the middle of baseball season. We took advantage of that tux and incorporated  baseball equipment for some fun "senior portrait" style images. Parents you know renting that tux isn't cheap and it's only for one day! Why not get your moneys worth and schedule a portrait session during your rental period so that you get a little more bang for the tux rental buck!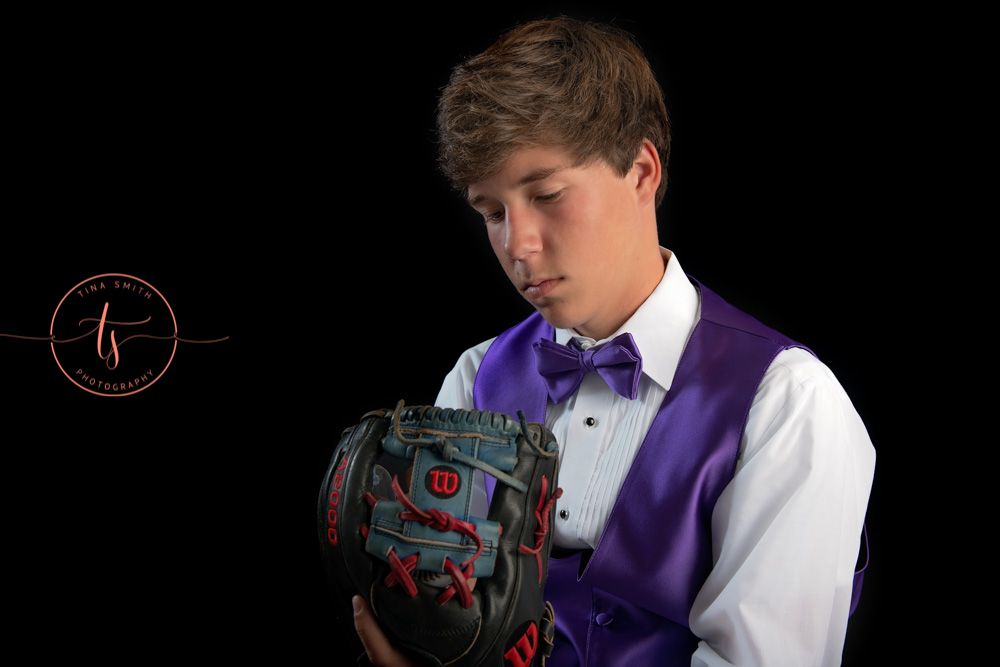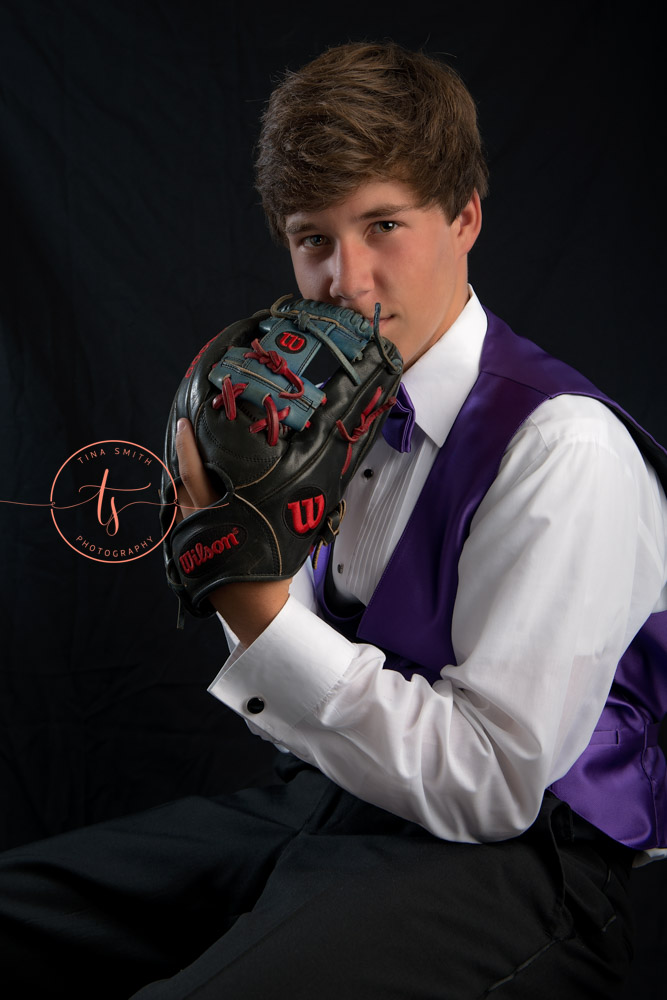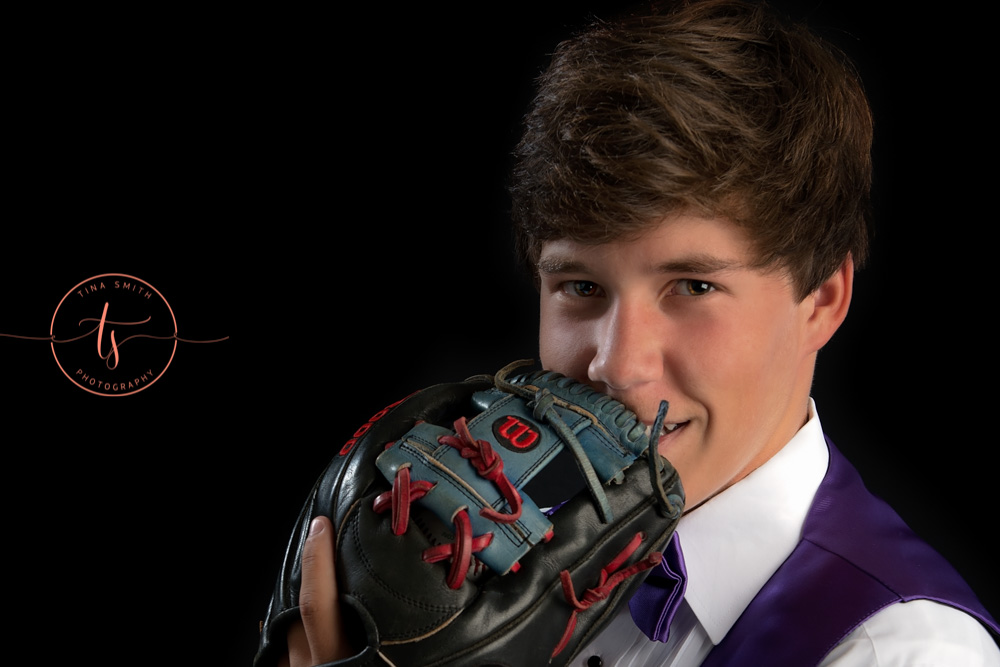 The only smile from the whole session! I'll take what I can get! This is a pose we have been doing since his first year of little league. We recreate it every year. It's his favorite pose!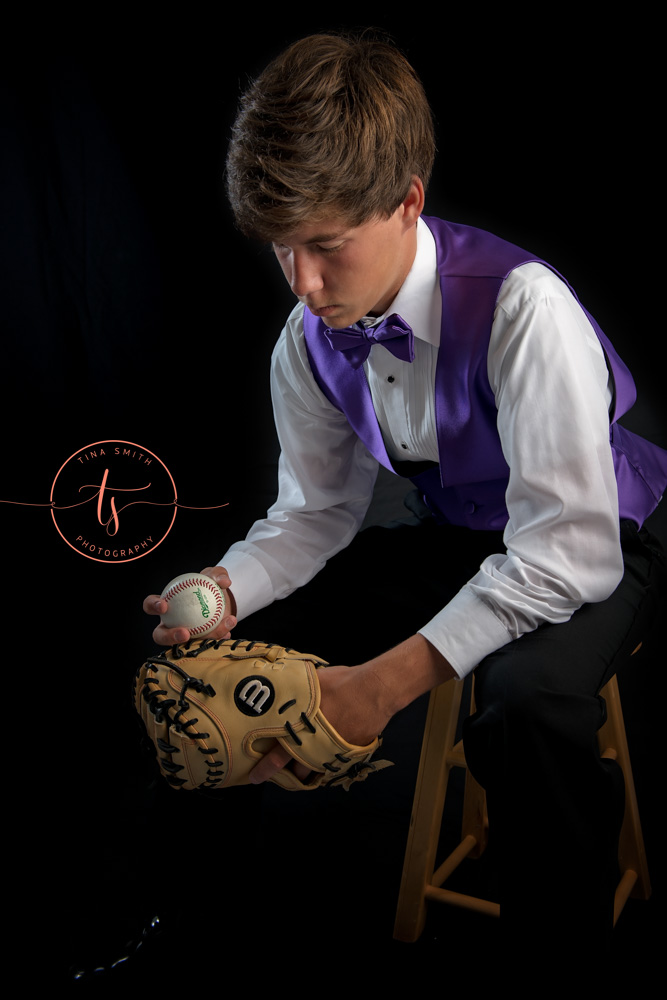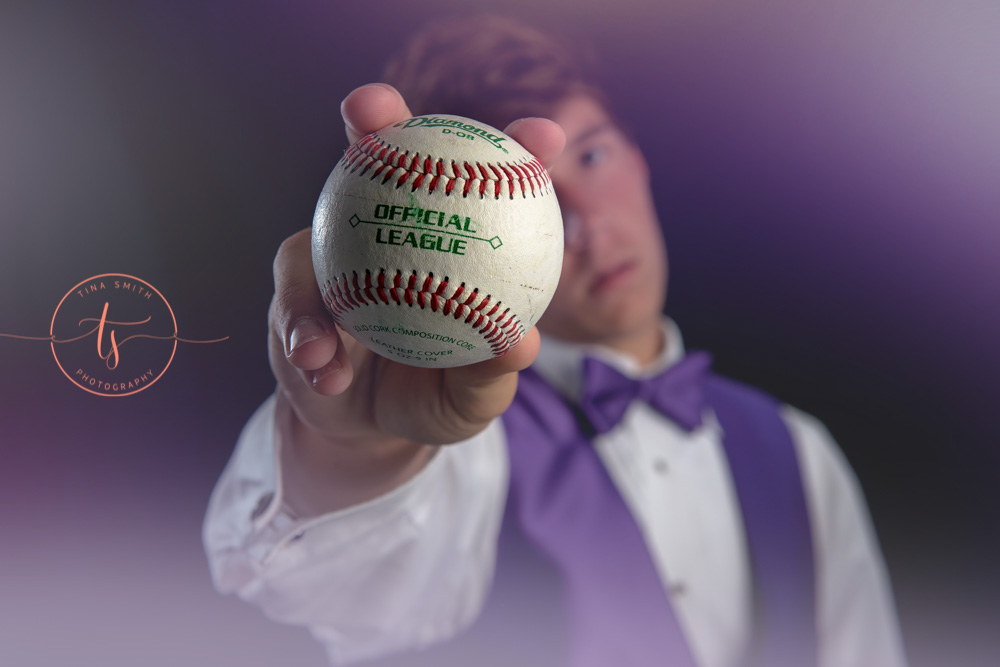 All of these poses were his idea with me tweaking them to make it photographic perfect. He always acts like I'm making him have a root canal without novocaine when I pull out my camera. But he always comes up with poses he wants to do.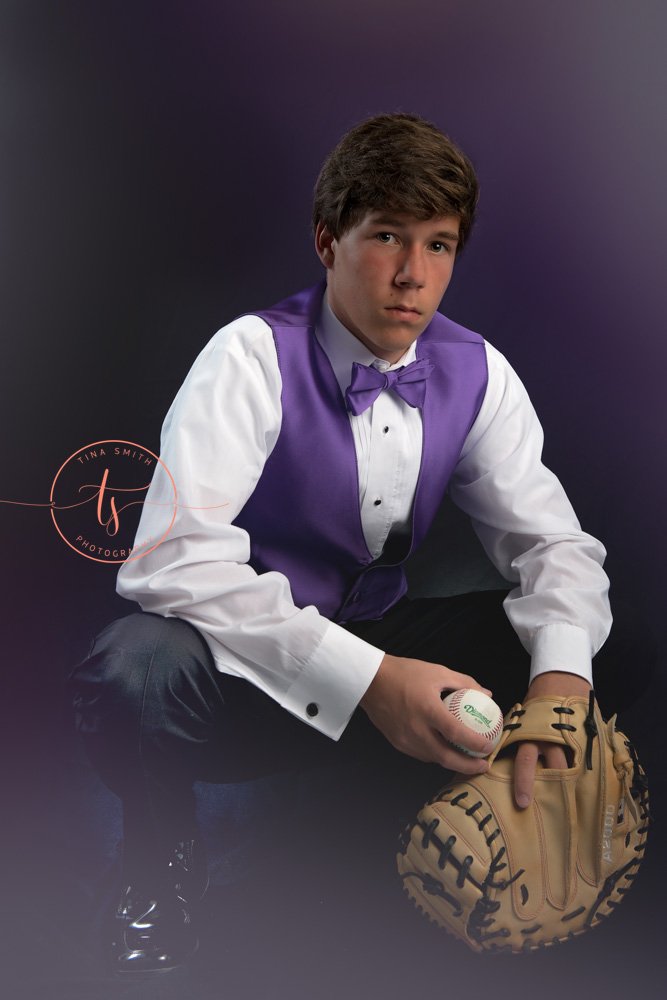 All catchers should  wear a tux to catch right?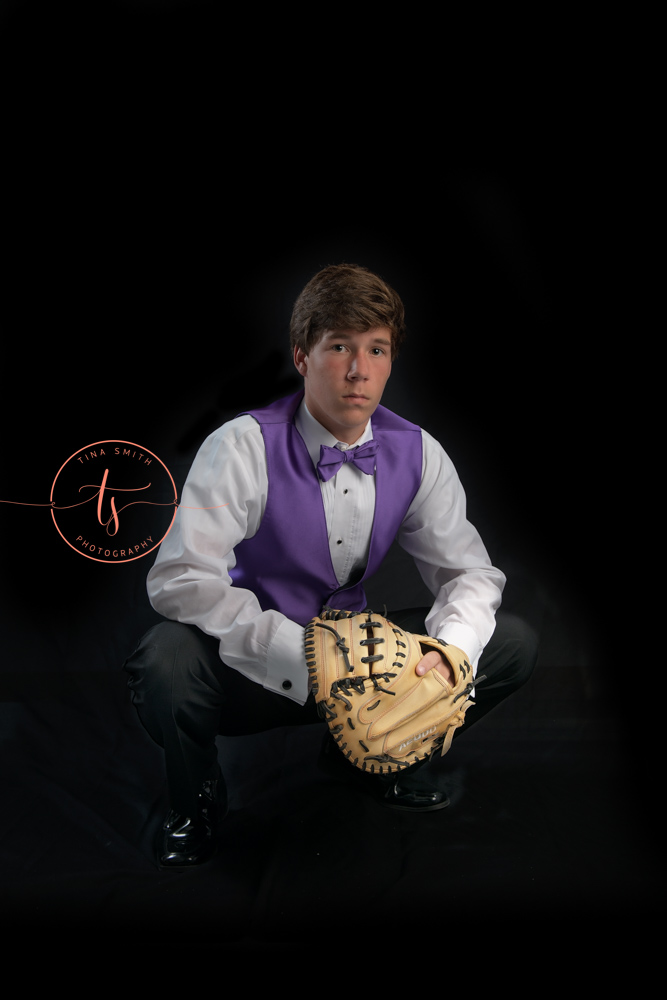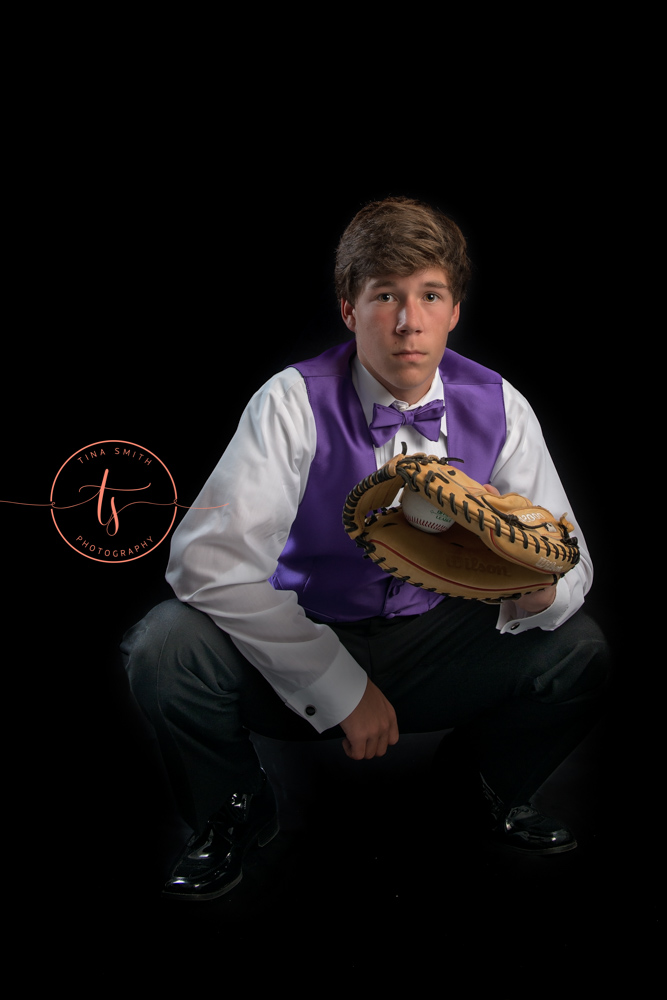 Want Photos for Your Family?