Destin Family Beach Photography Sunset on The Beach
The Gravett family were visiting Destin from Missouri. Mom did a great job adding a teal twist to the normal white theme that a lot of families find easy to do for their family beach sessions. Every day clients ask me "what colors should we wear for our family session"? I get asked this so often that I created a what to wear page to make it easy for my clients to look at colors samples, read what doesn't work and what works great. So if you are one of the many people who are undecided on color choices, take a look at our what to wear page, browse through our family beach photography galleries and see what others have worn. The most important thing is that you are all comfortable in what you choose to wear!
The Gravett family and I met up on the beach in Destin for their sunset family session. We were blessed with a beautiful blue sky at the start of the session and a crazy, multi-colored cloud filled sunset. At the end of our session, mom wanted some candid shots of everyone splashing and playing in the waves. I think it's safe to say that we all had a great time cooling on in the water and creating some very fun, memorable portraits.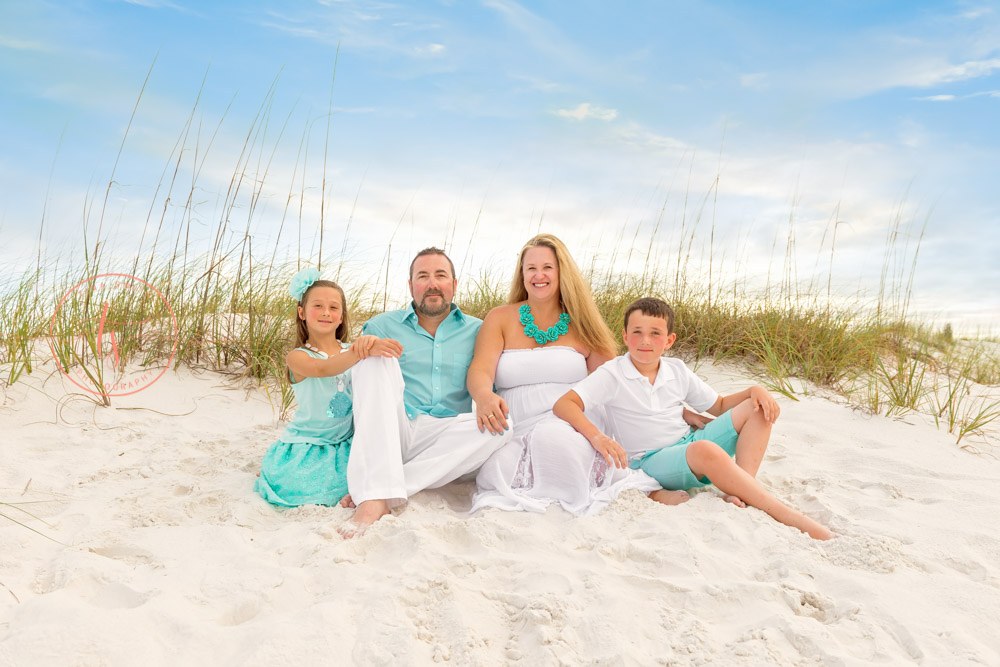 Our beautiful dunes make the perfect backdrop for a family portrait. Just remember that they are beautiful to look at and use as a backdrop but please do not climb on them and crush the plants. They are federally protected and our first line of defense against storms eroding the beach.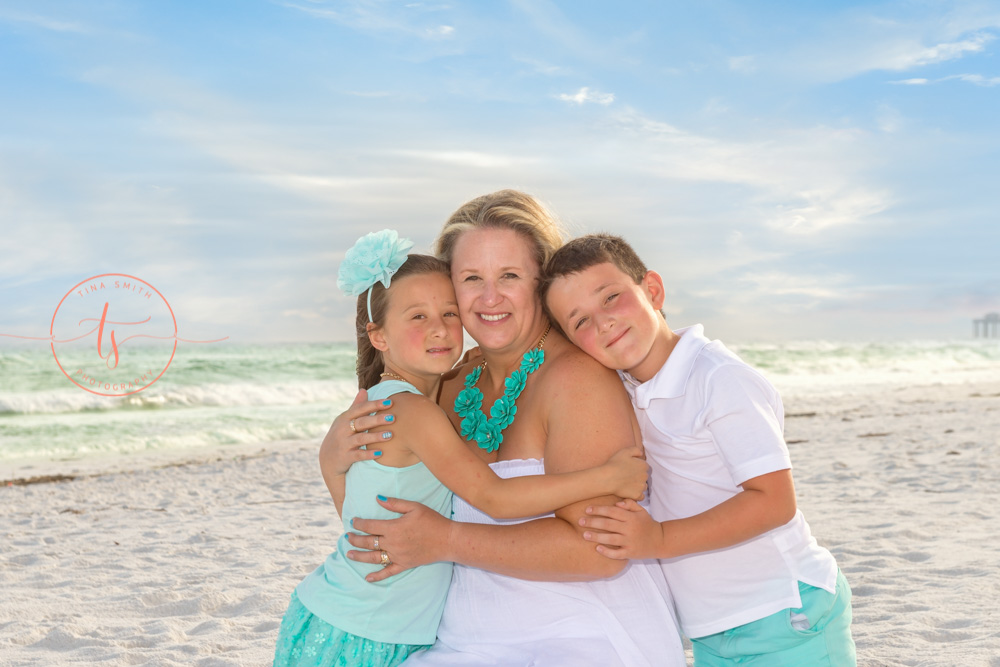 I love simple, connected, huggings shots of mom and her kids and the whole family too.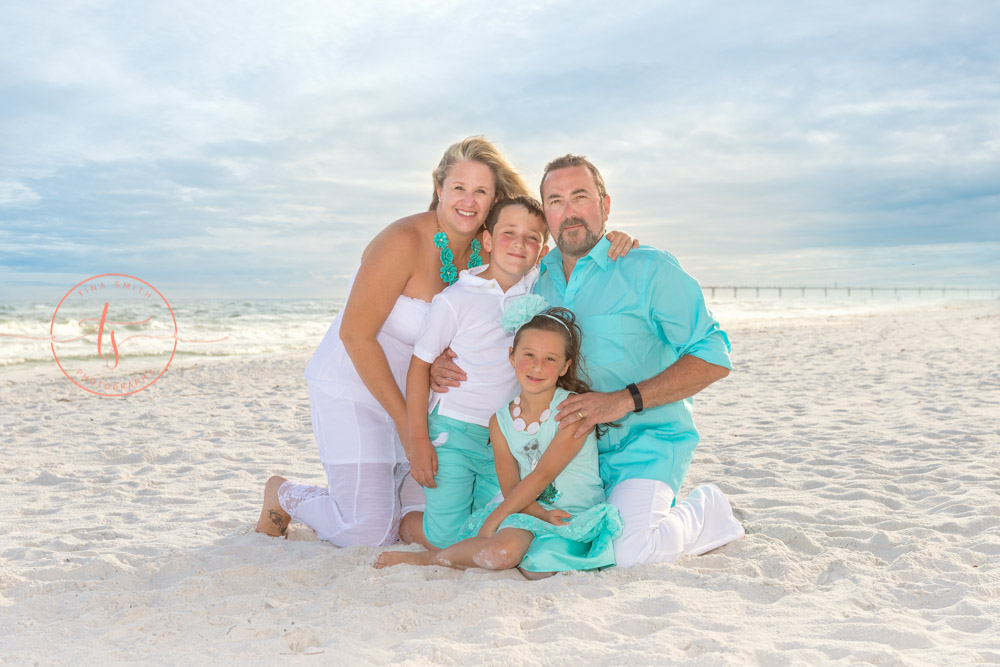 Sometimes, you have to let kids be kids and let them be silly!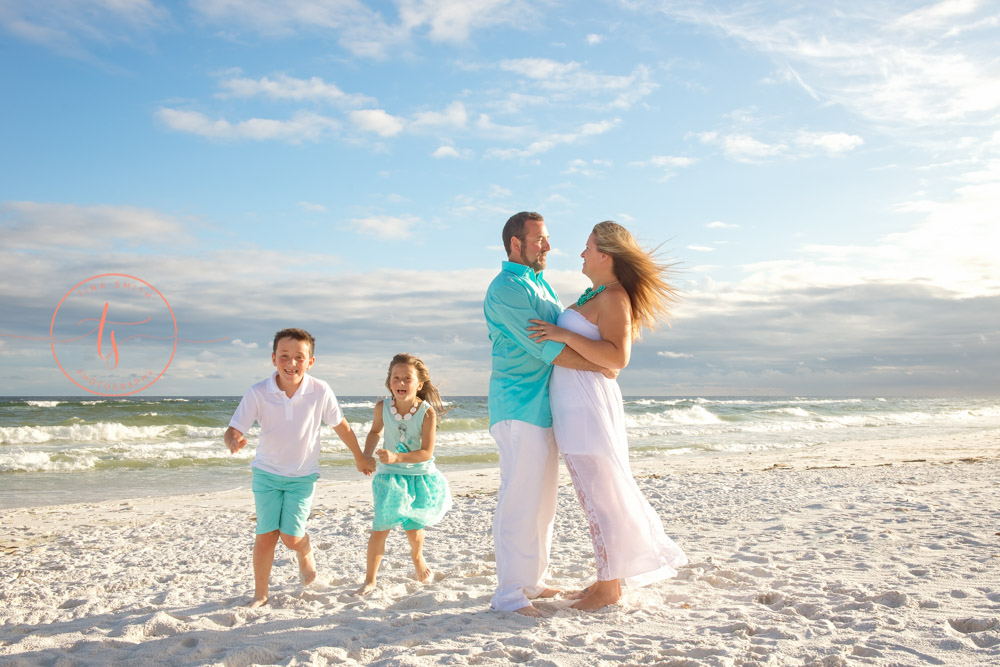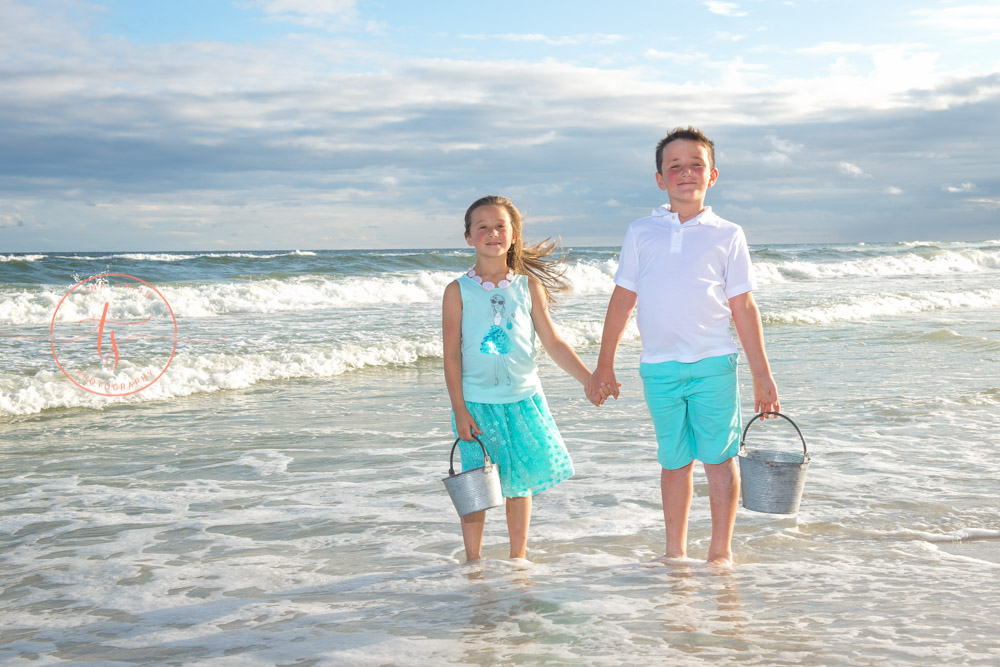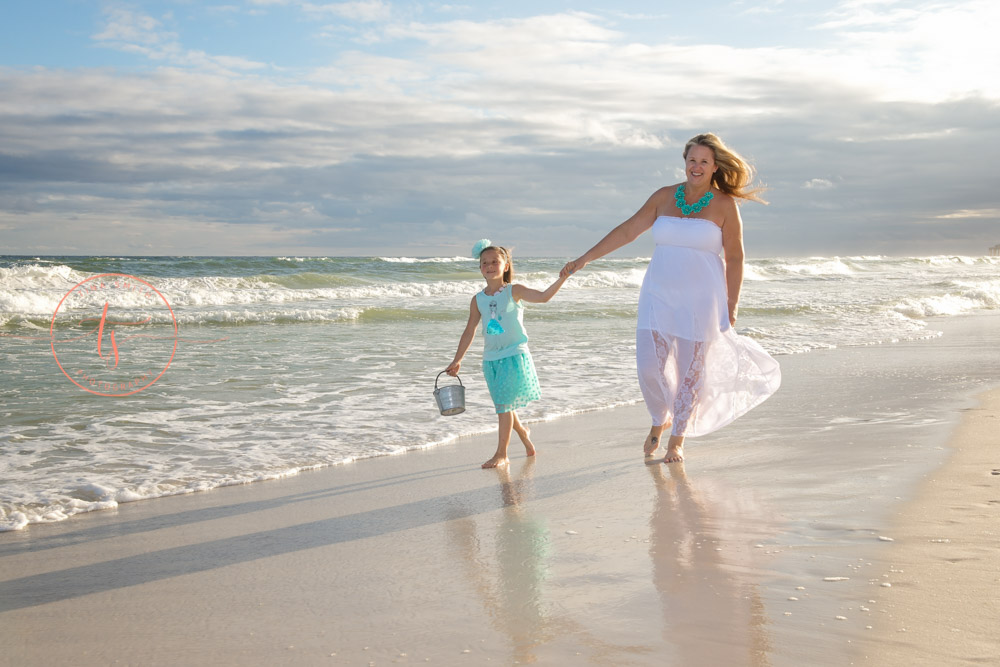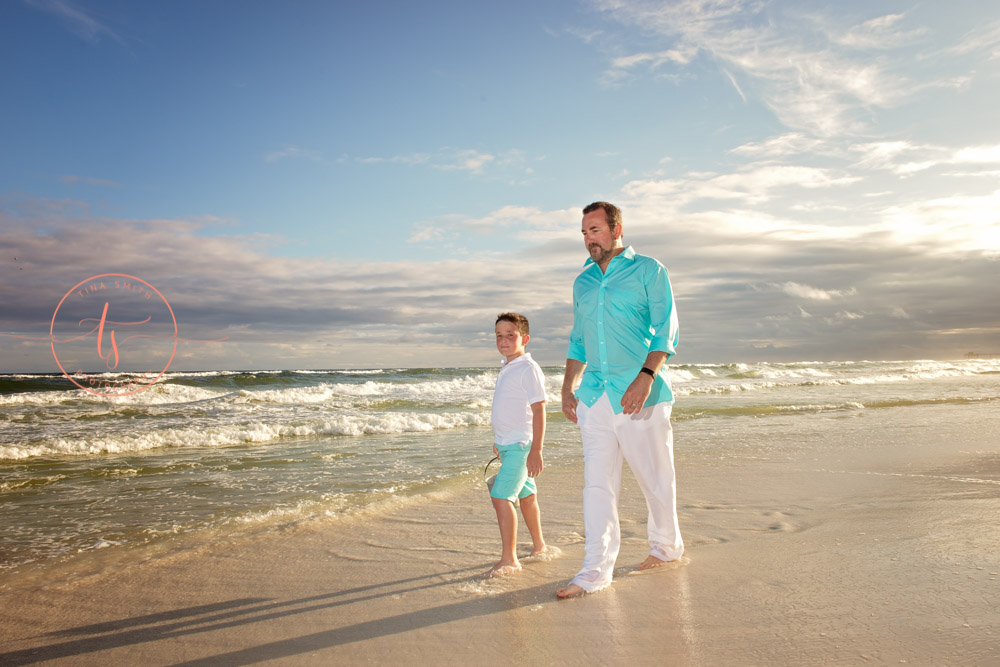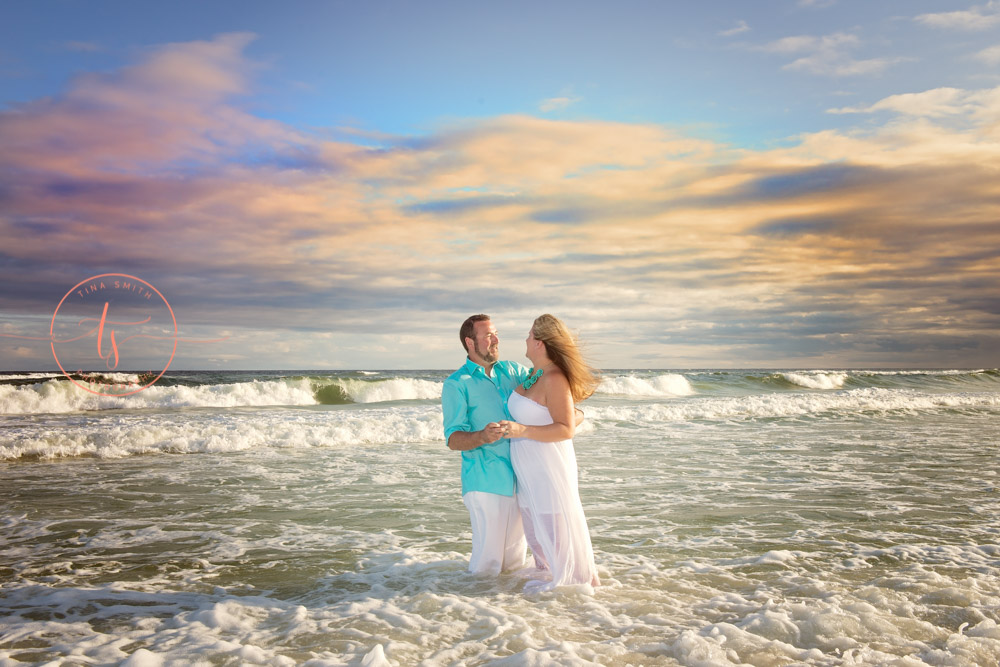 Water shots are absolutely my favorite! I just love the foamy surf rolling around during this couples shot.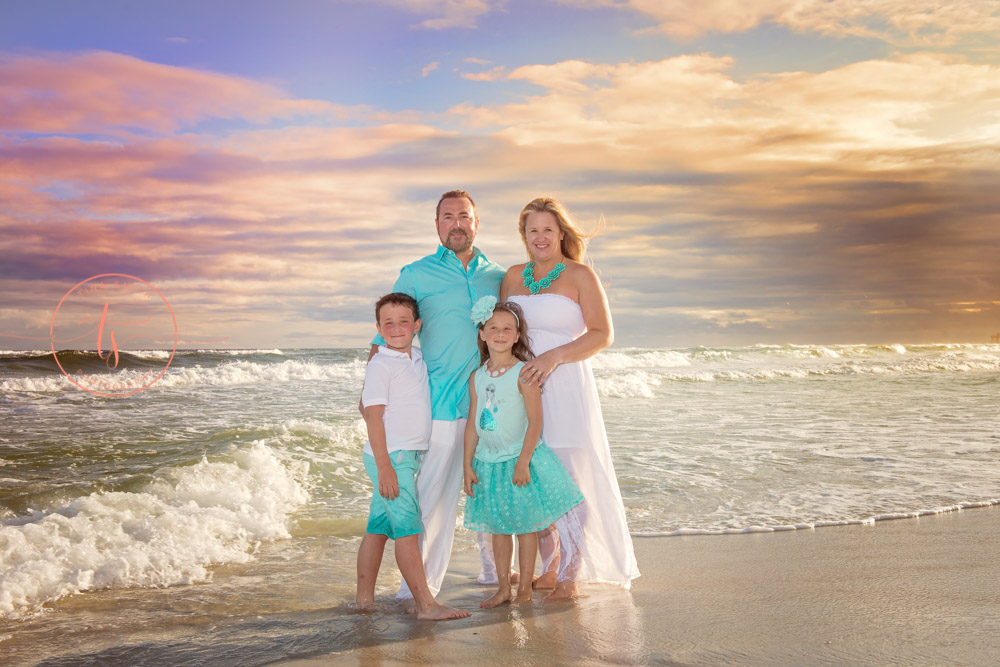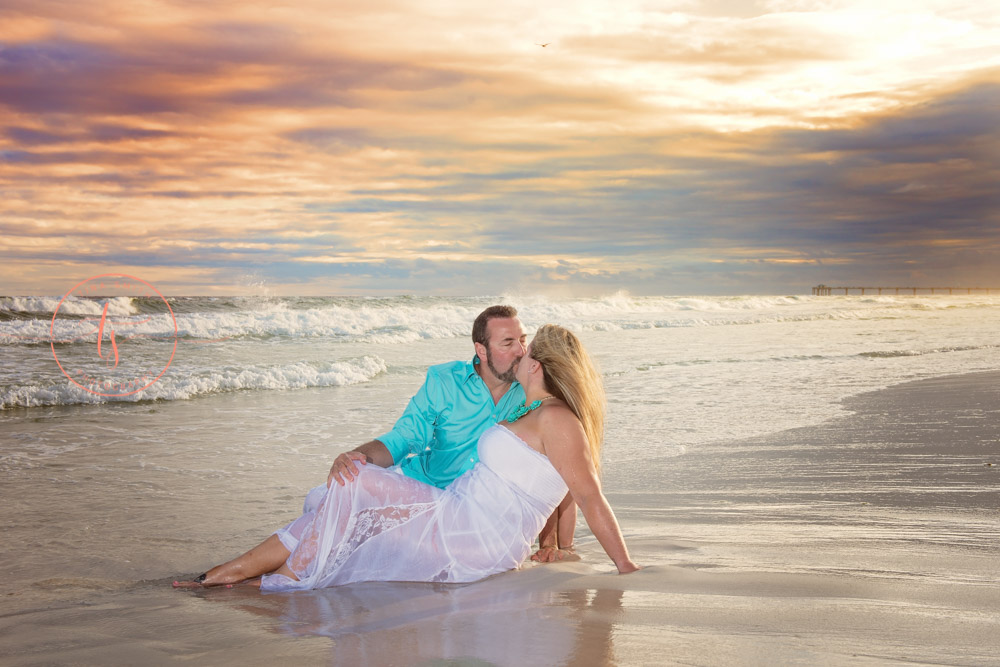 Even if it's a family session, there is always time for some "mom and dad" couples only shots.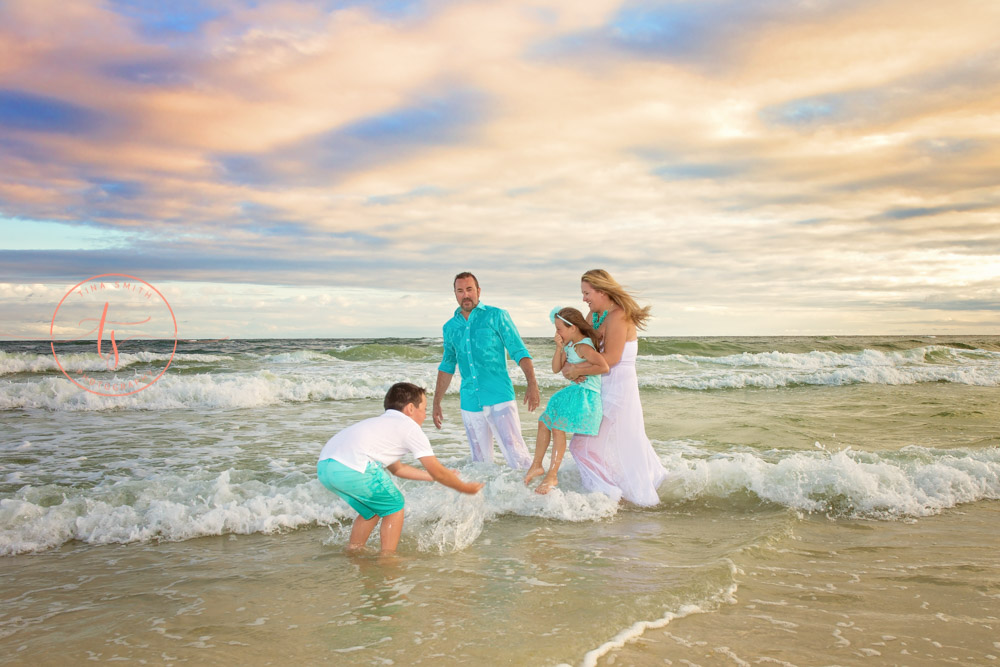 I think everyone had a blast cooling off at the end of the session splashing in the water for some fun family portraits.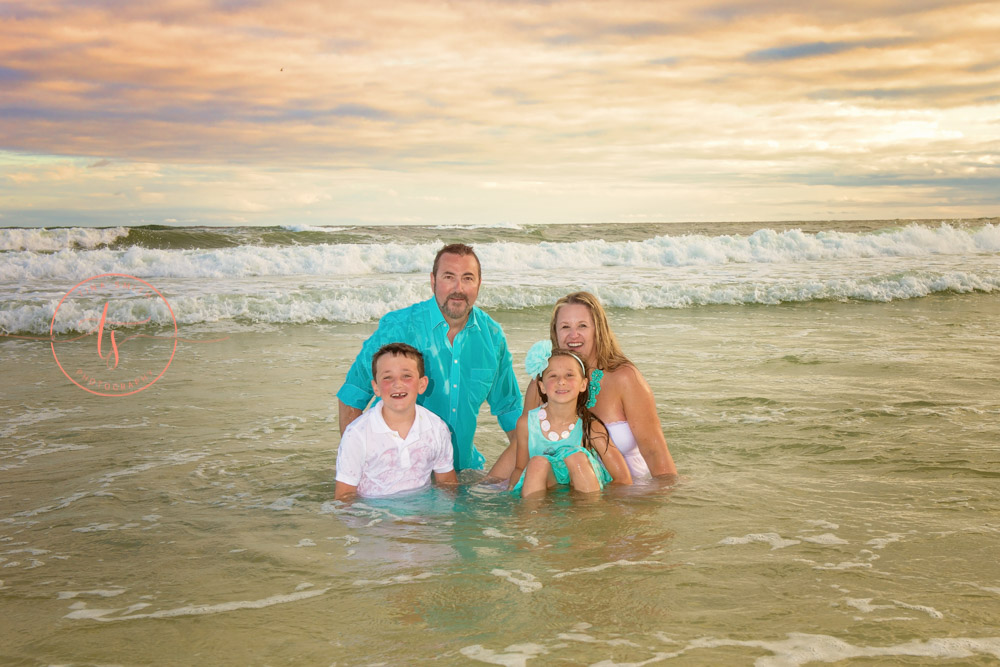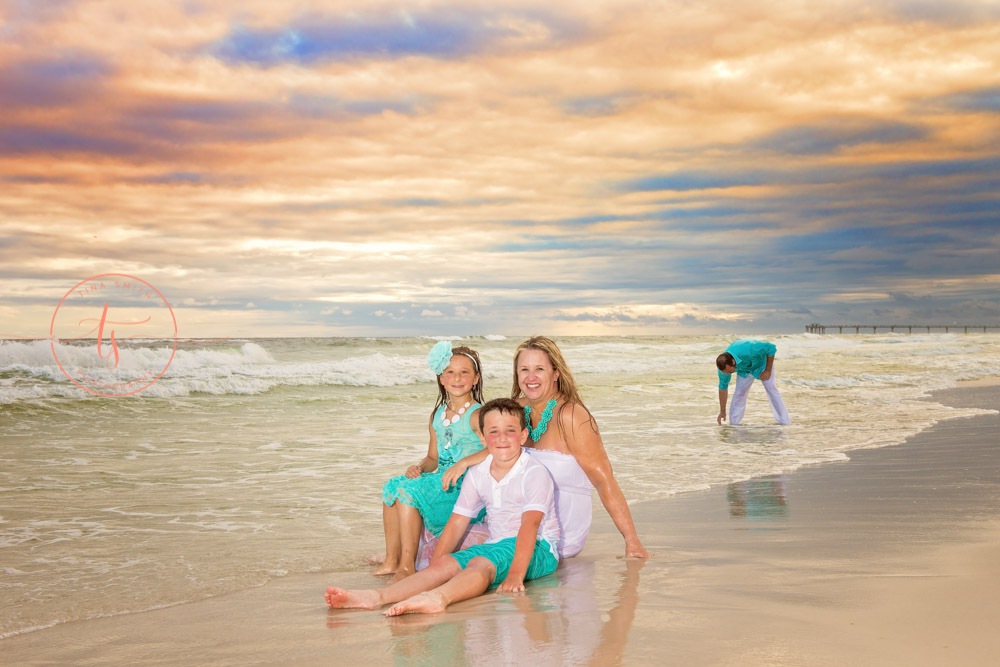 The last shot of the night! Dad was done! Mom said, "can I have one of just me and the kids sitting here in the water?" Dad walked into the shot as he was collecting seashells for the kids. I loved it!
Want Photos for Your Family?