The Rech family visits Miramar Beach every two years and contracts me to come out and document their family on the beach with family beach portraits.
I love working with all my returning clients. It is so amazing to see how much everyone grows and changes every year not only in size but personality as well.  We had a beautiful day even with some serious high winds that made keeping everyone's hair in place a big challenge, but we managed to get everyone photographed and their family portraits updated for another few years.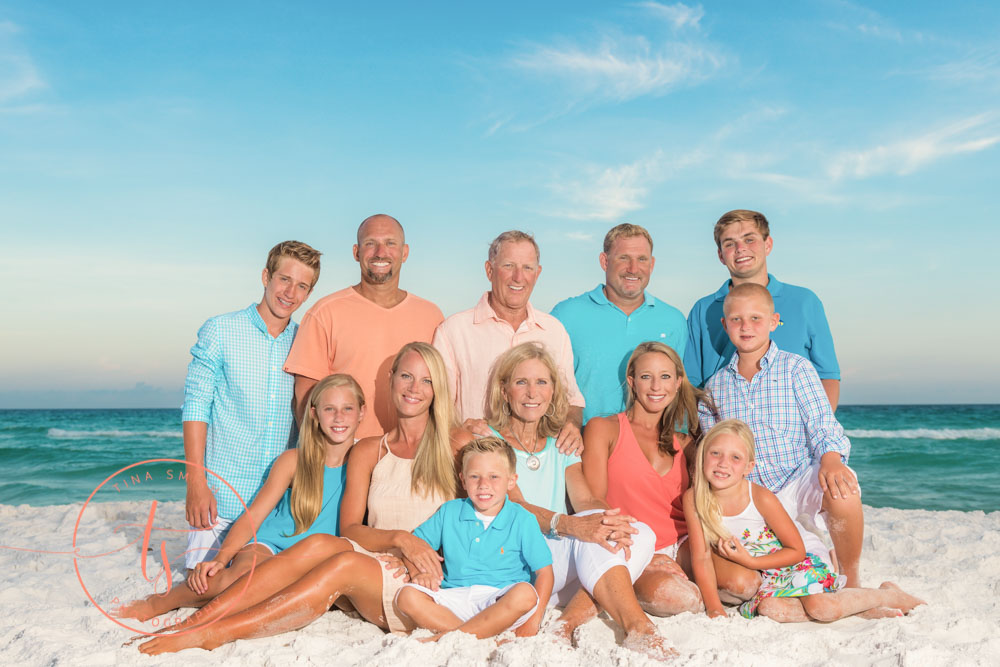 Want Photos for Your Family?