Destin Family Beach Photography
Ashley and her family visited Destin with their extended family from Illinois. Ashley wanted beach portraits of her beautiful little one year old and booked me as her Destin photographer.
The wind on the beach the evening of this session was insane! But Ashley came prepared with hair ties and hats and we made it work. The sky gave us quite a show with crazy pastel pinks and blues and then merged into a orange and blue sunset.
Little Miss loved our little beach canoe and gave us some sweet smiles to document her first beach trip.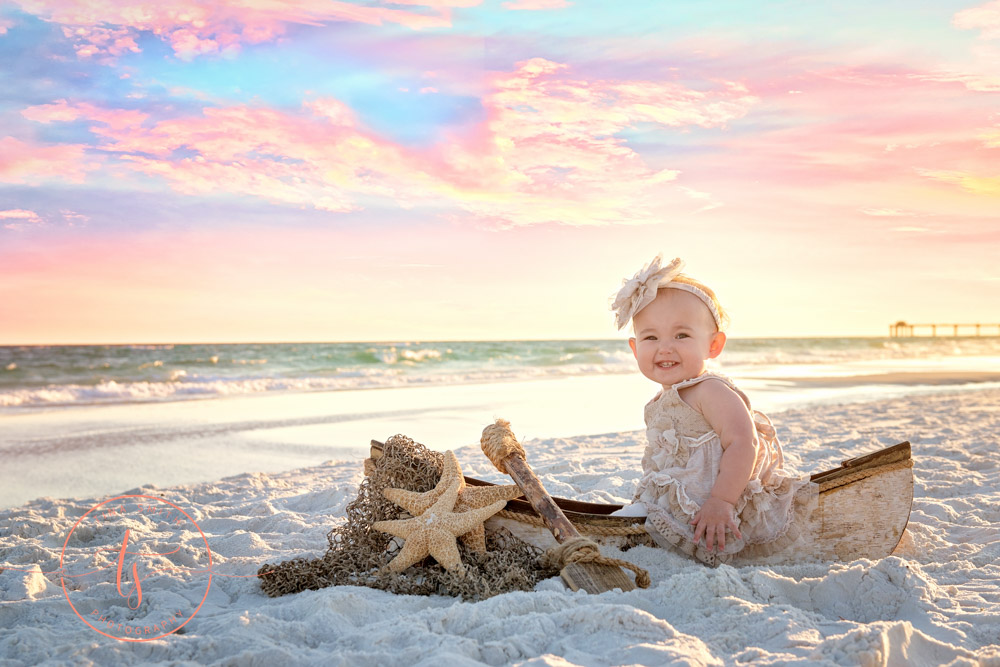 I'm just loving the images we get with this little birch canoe and the little toddlers just love sitting in it!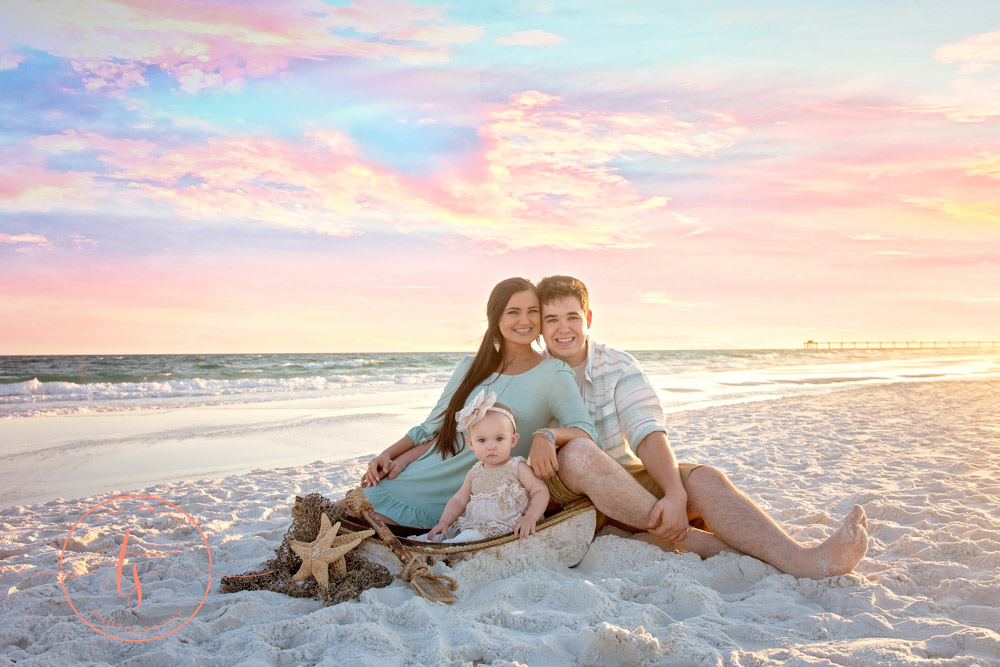 The canoe even works for a small family portrait too.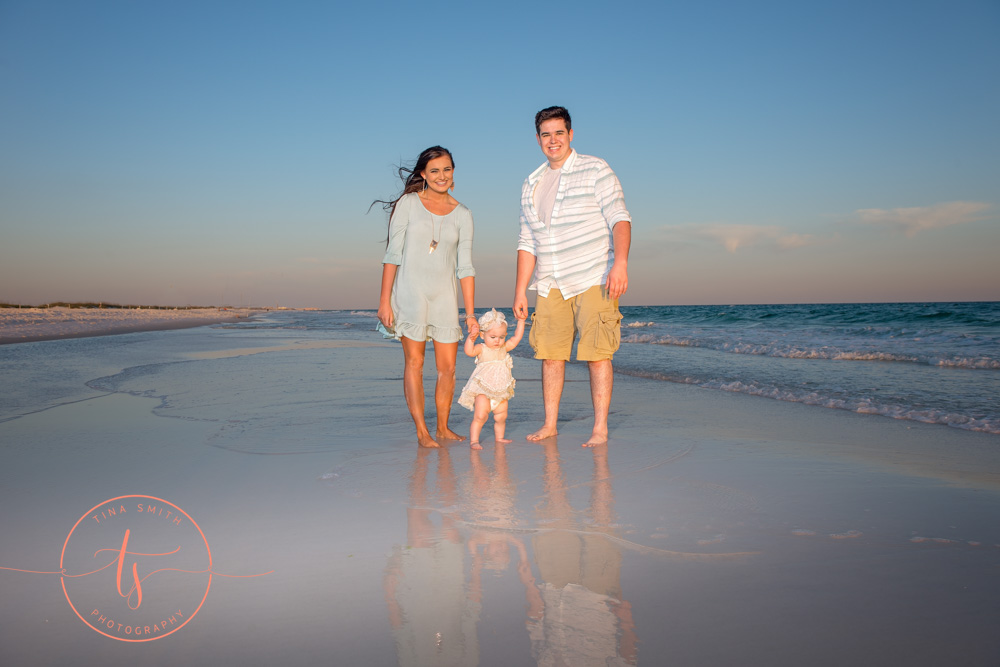 The tide was out and gave us the opportunity to capture some reflections in the wet sand.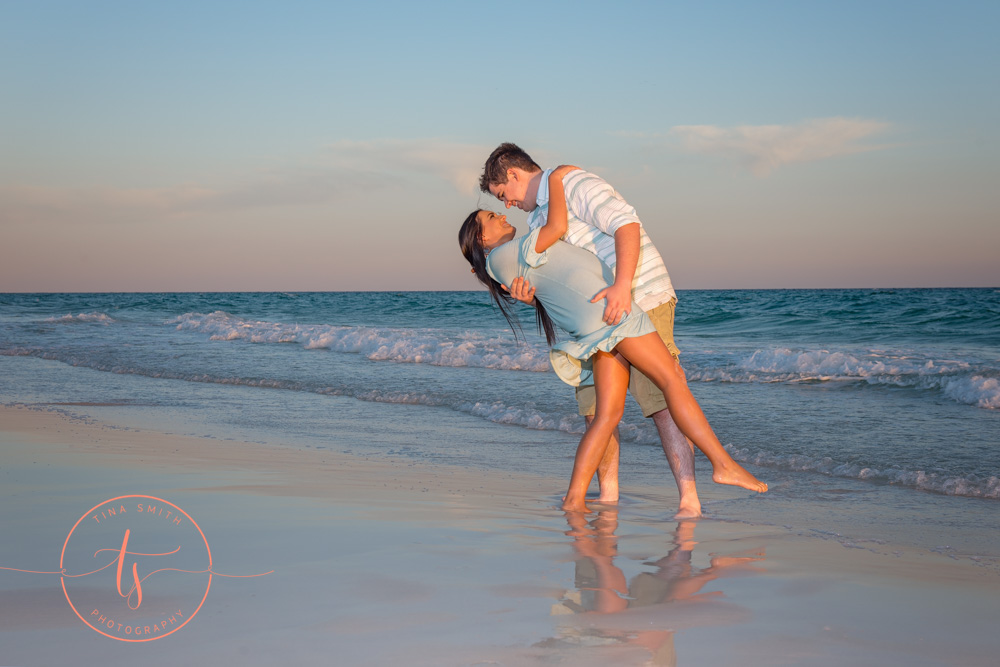 Mom and dad had to have a few shots on their own to show off their playful relationship.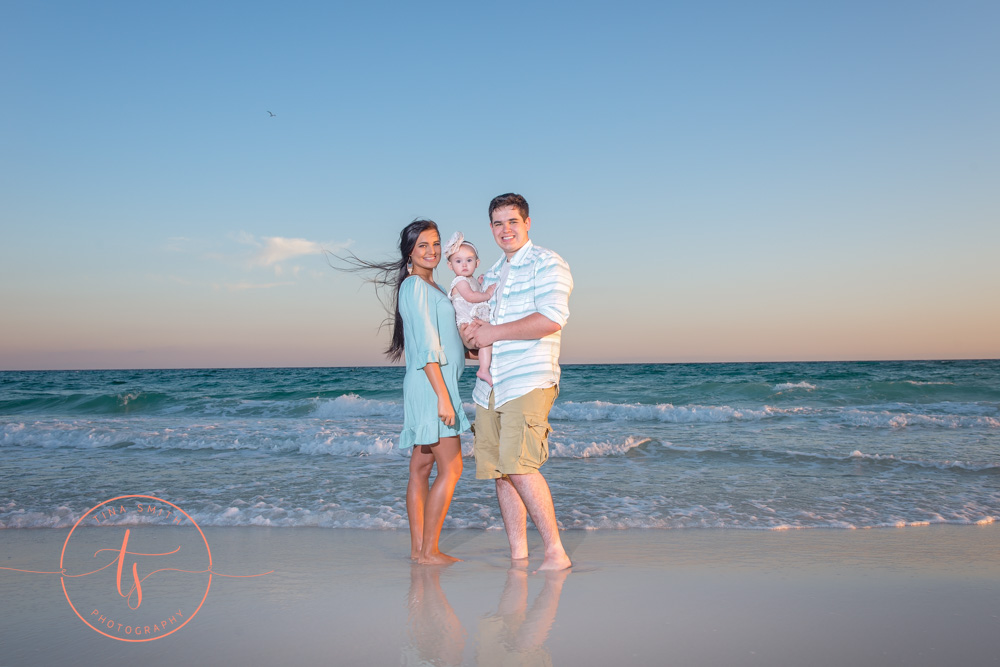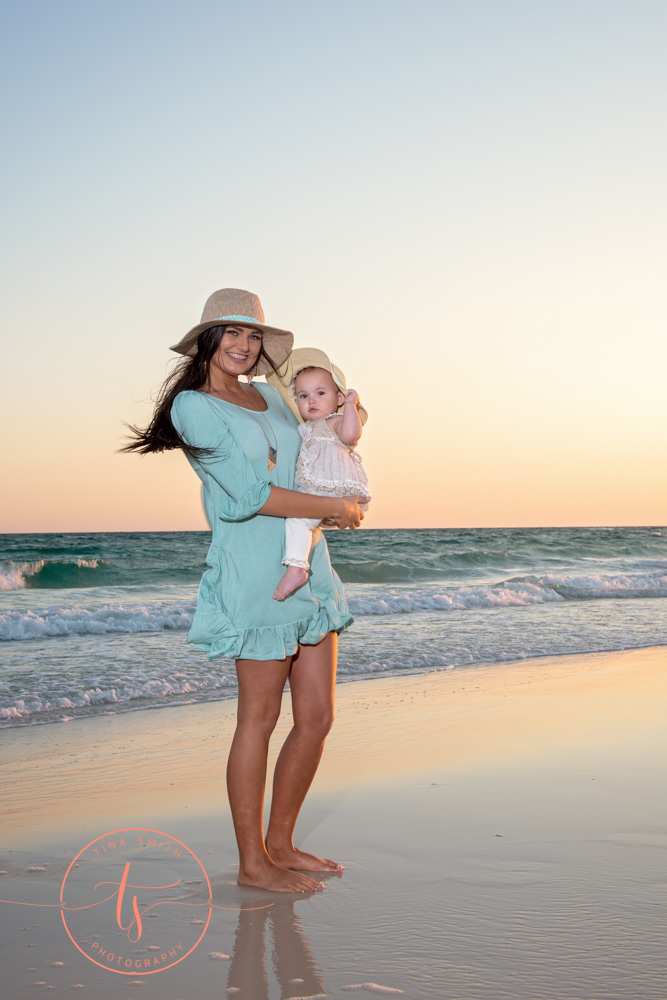 Beach hats make a great prop on windy nights. They are really cute and hold the hair in place just perfectly.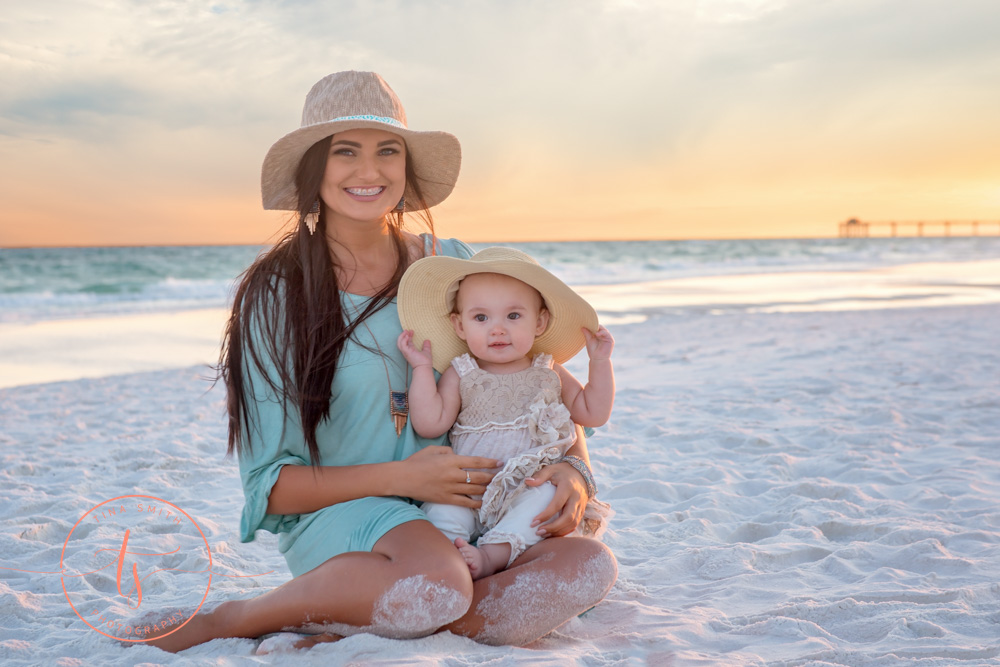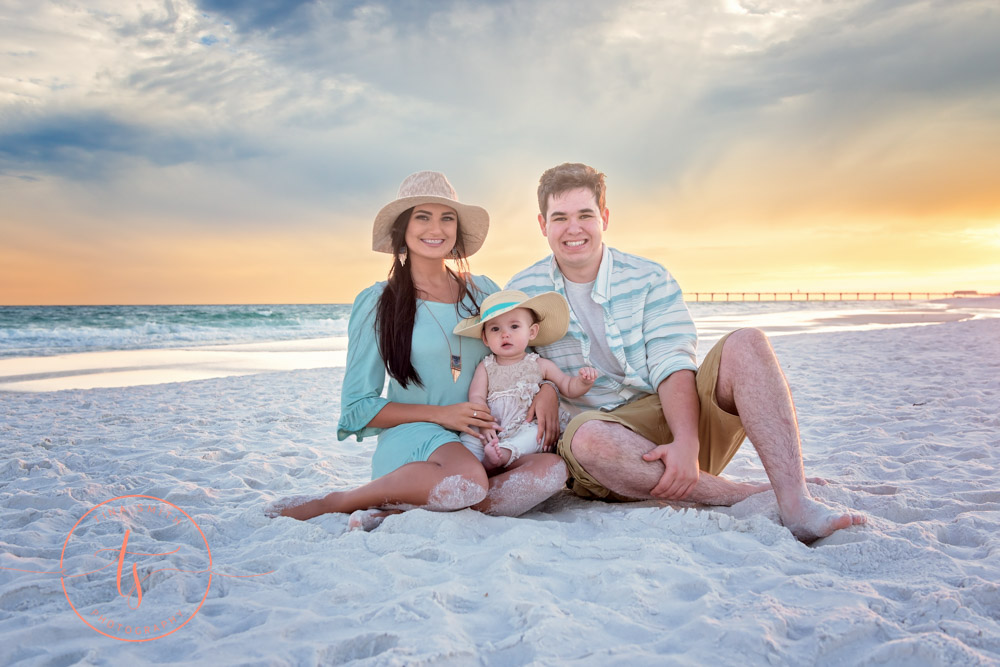 Want Photos for Your Family?