The Barardini family came to visit Miramar Beach from Texas for their first family vacation and forever family celebration!
I didn't know it until the end of this family beach session that this little family just came to be in November of 2015! These precious little brothers found their forever home with an awesome mom and dad. This was their first trip to the beach! This family was so loving and sweet, you would have thought they were always a family. The boys were very polite little gentlemen and so very proper!
This family chose to do a sunrise session so that it would be cooler and less crowded on the beach. Sunrise sessions can be just as amazing as sunset! With the added advantage of an empty beach, cooler temperatures and less wind! It's a win win situation if you happen to have a happy morning family. This little family vacationed in Destin this summer and chose to stay at Sea Oats Condos in Miramar Beach where I meet them on the beach for their sunrise session at 545AM! We were blessed with beautiful pastel skies and crystal clear water and an empty beach.
At the end of the session we told them that they could go run and play in the water.  I truly love the interactions of these brothers as they frolicked in the surf ! I love when parents let their kids just be kids at the end of the session. It is so much fun for them and for me. This family's story truly touched my heart and I hope to see them again in the future just to see how they have grown and blossomed in their forever home!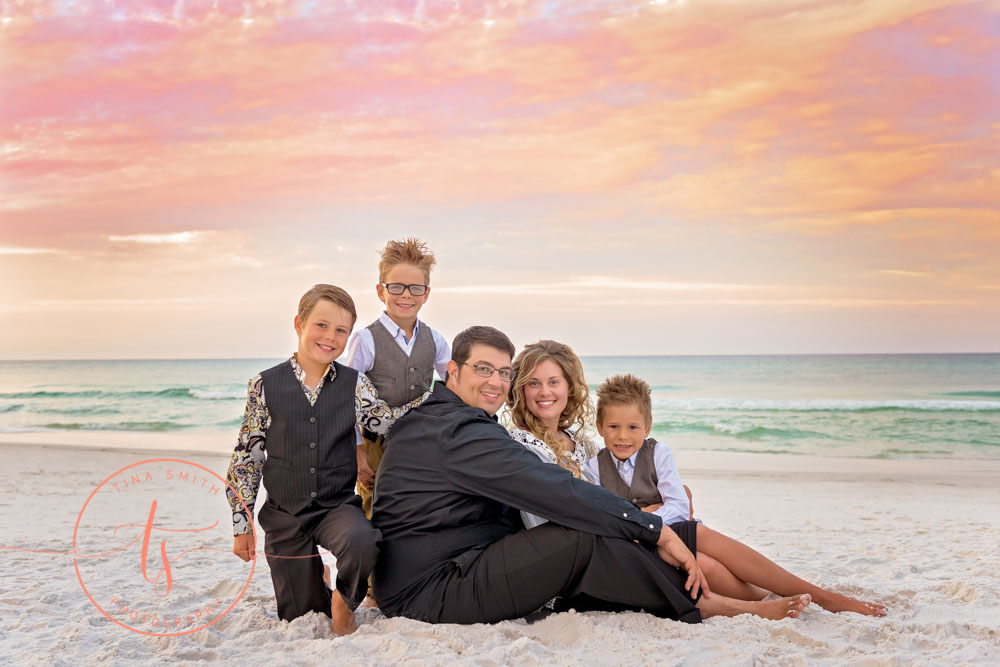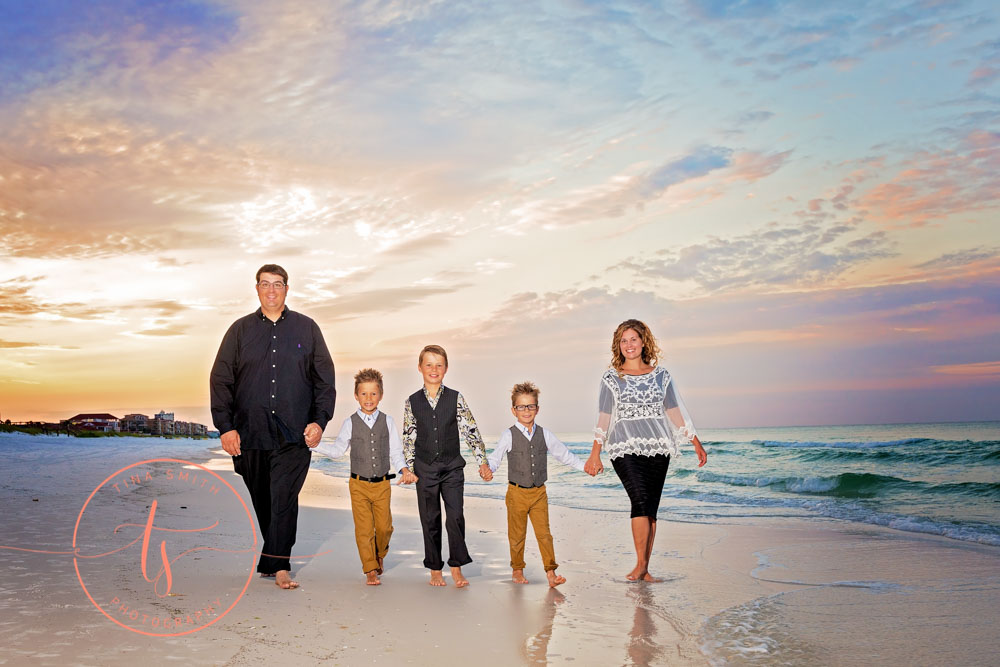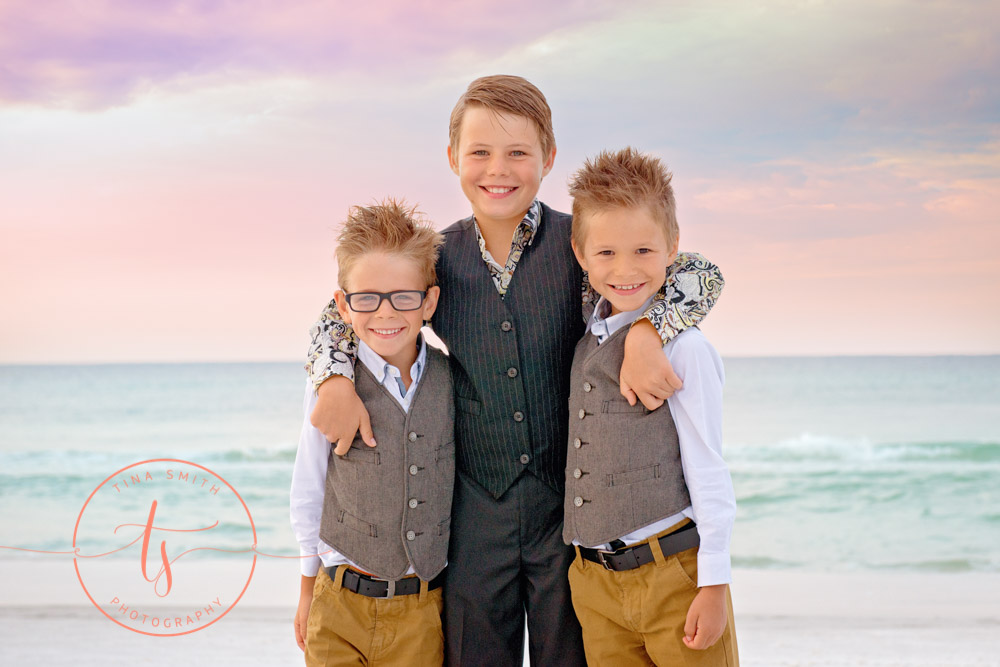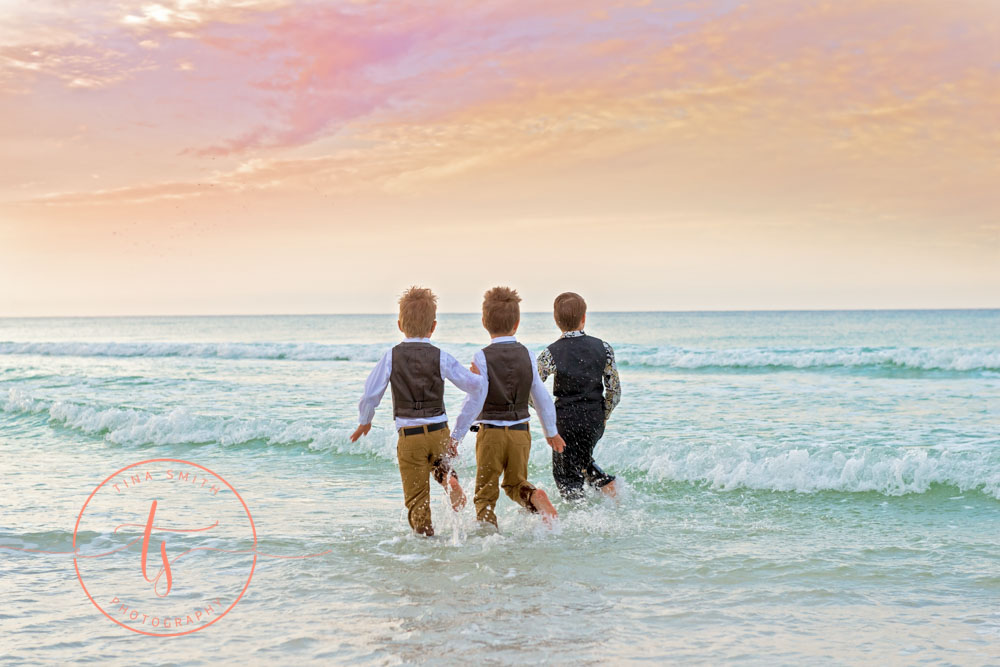 Client Love
Tina, Thanks for the pictures! Love them!!! So excited that I ordered too many ;)-Rebekah
Want Photos for Your Family?
You May Also Like: