Watersound Family Beach Photography Sunrise Beach Portraits
I met up with Amy and her beautiful children on the 30A beaches at Watersound for a sunrise family beach session. It was a little unseasonably chilly for May but everyone pretend like they weren't freezing and smiled for the camera! We were blessed with lots of colors in the sky and the famous Emerald Coast emerald waters.
Watersound has some of the most beautiful beaches and boardwalks surrounded by dunes and sea oats that make a beautiful backdrop for family portraits. If you happen to be one of the lucky ones staying in this beautiful gated community, we would love to meet you there and capture your family memories too.
Our children grow up so fast and leave home in the blink of an eye. If you have to opportunity to have portraits made with your grown children, take it. They are memories that you will cherish when life keeps you apart from one another.
If you would like more information on having you family photographer on the beautiful 30A beaches, contact us today. We would love to answer all your questions.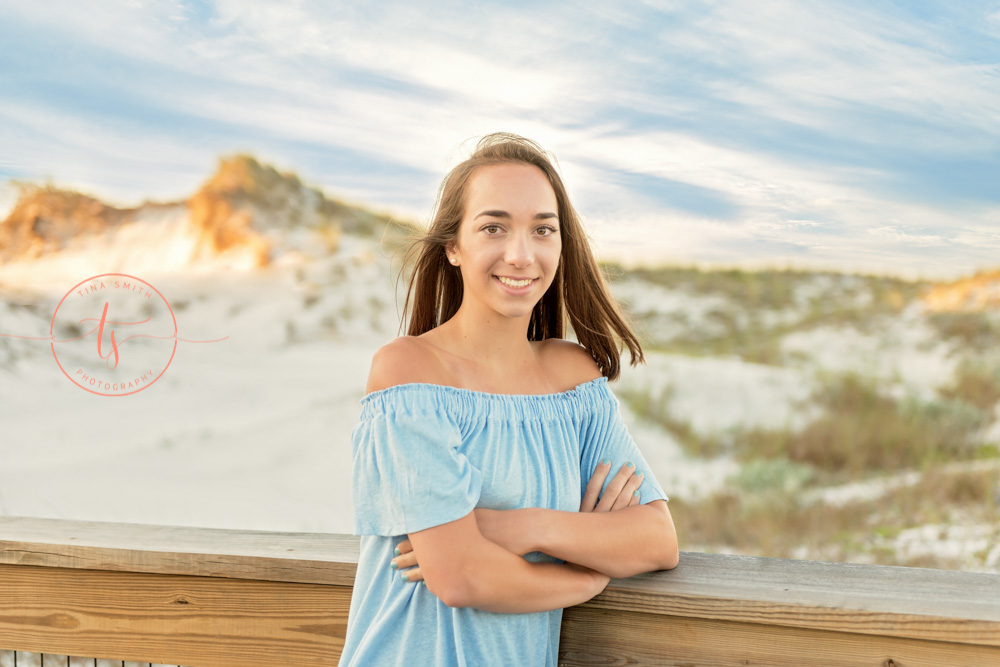 Beautiful sisters on the boardwalk in Watersound with the natural dunes and sea oats and beautiful blue sky at sunrise.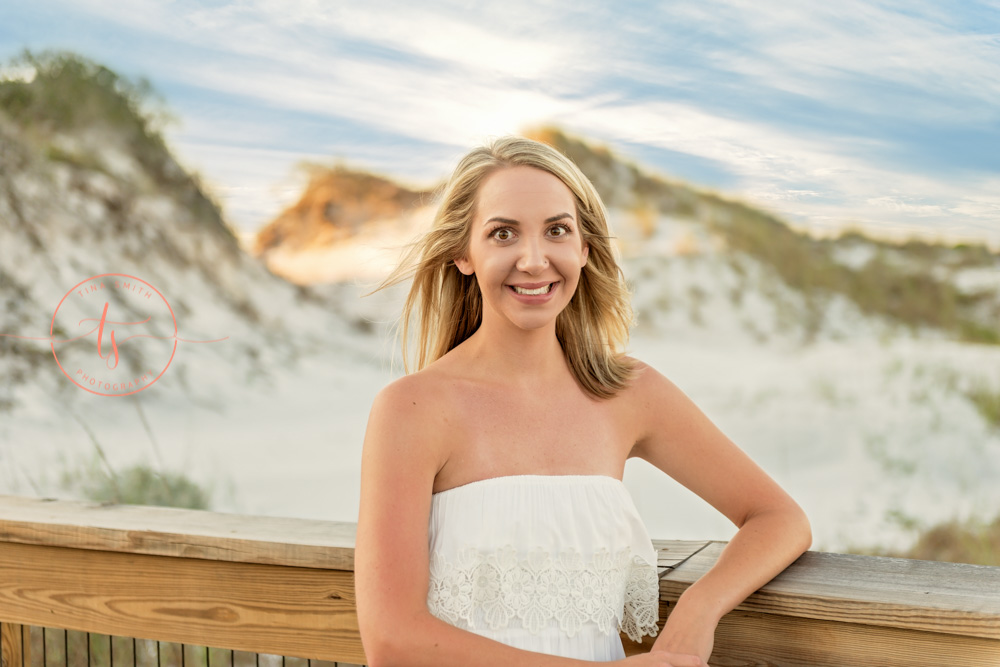 Not to be out done by his sisters, we have the handsome brother posing on the boardwalk looking ready to hop on the pages of GQ!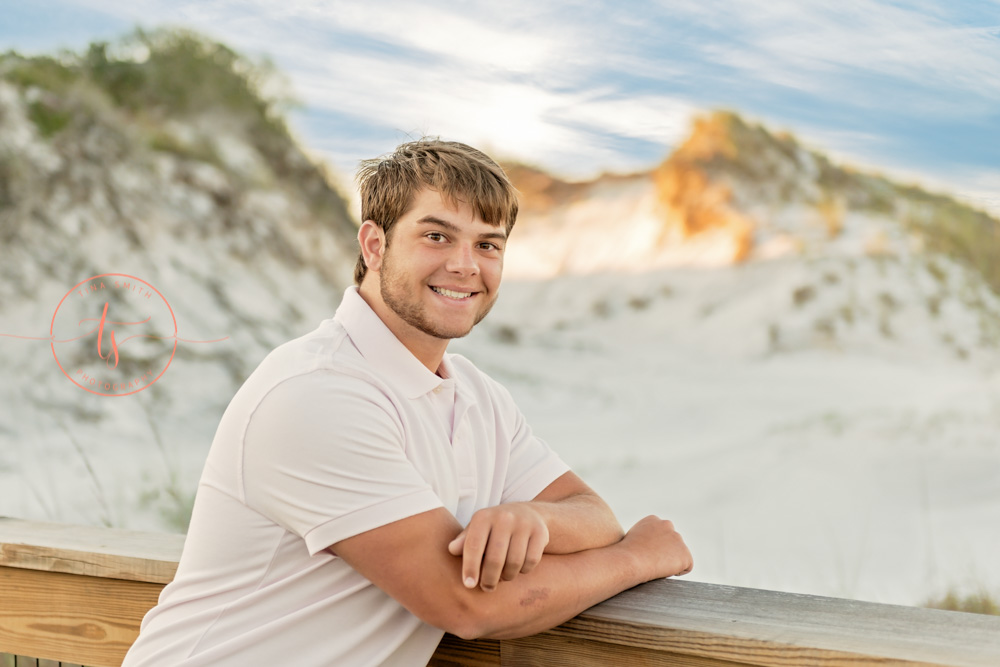 And now we see where the children get their beauty from! Ms Amy is just beautiful too and very sweet!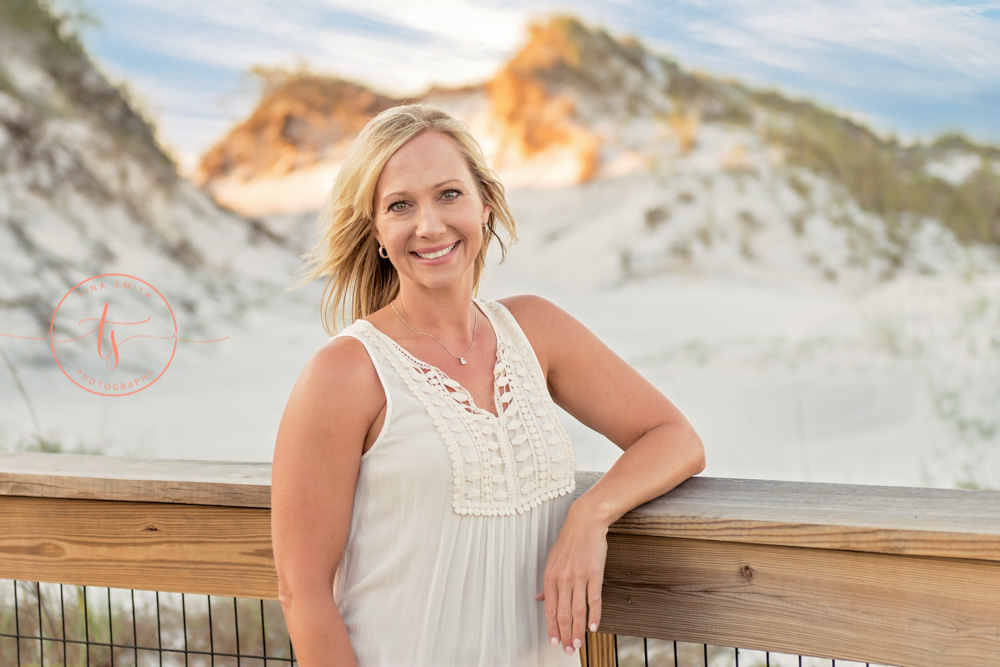 Family is the most important thing in the world, make sure you cherish them.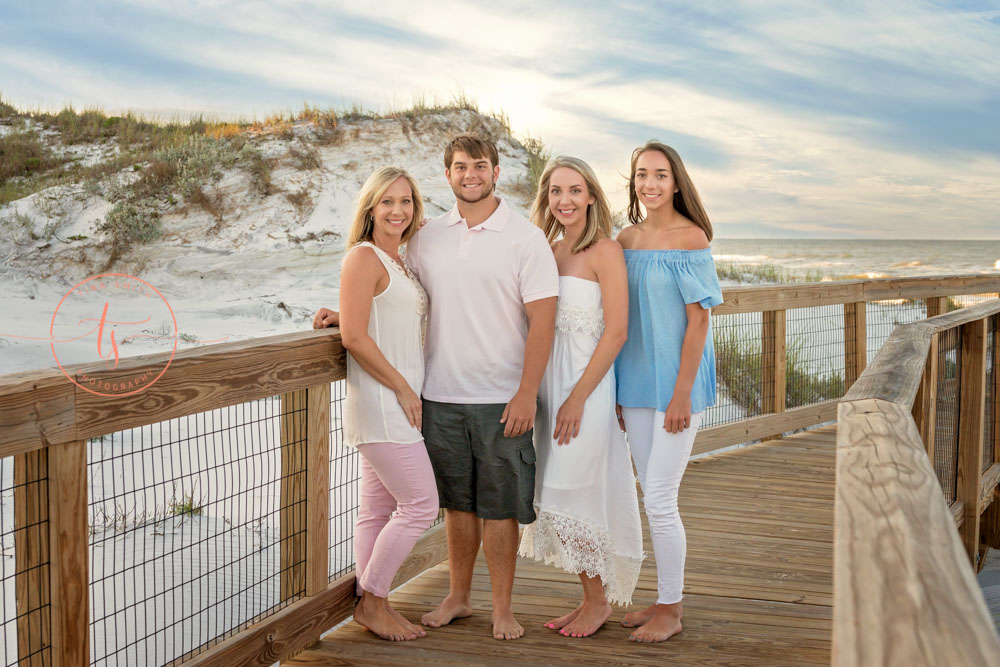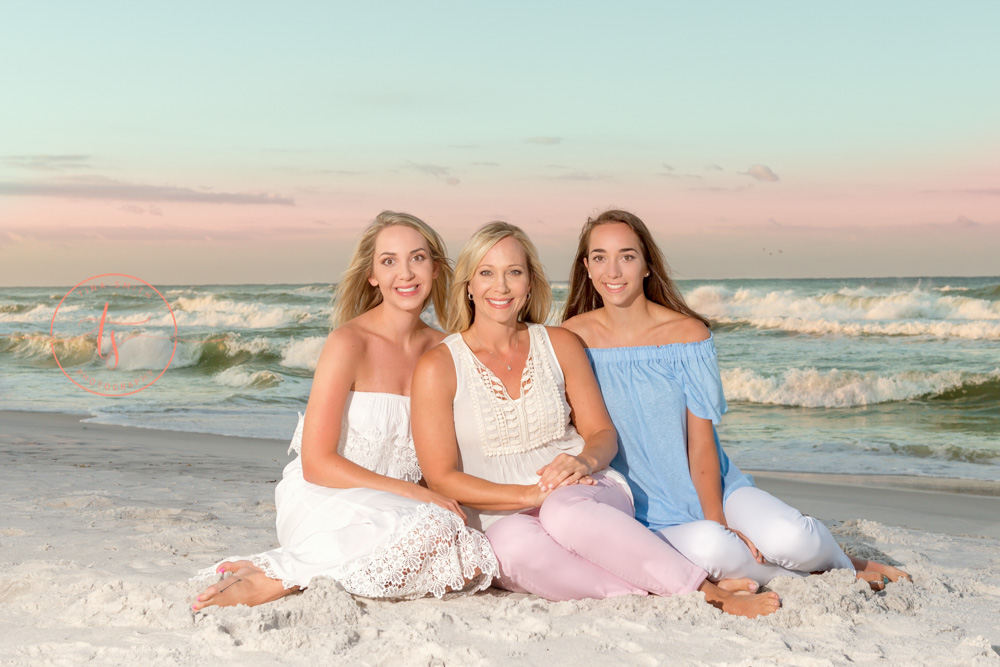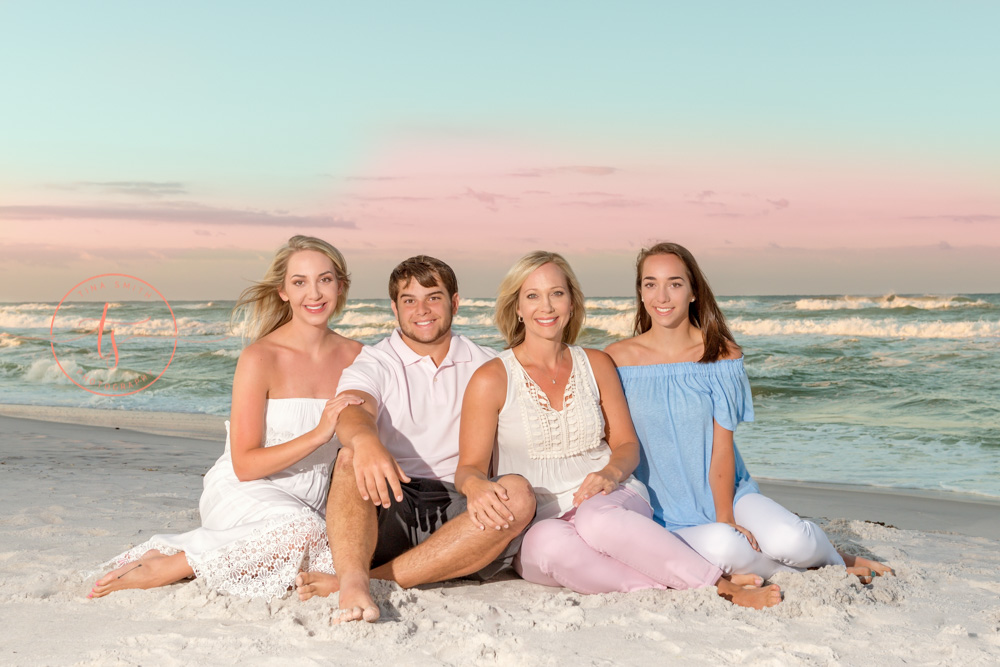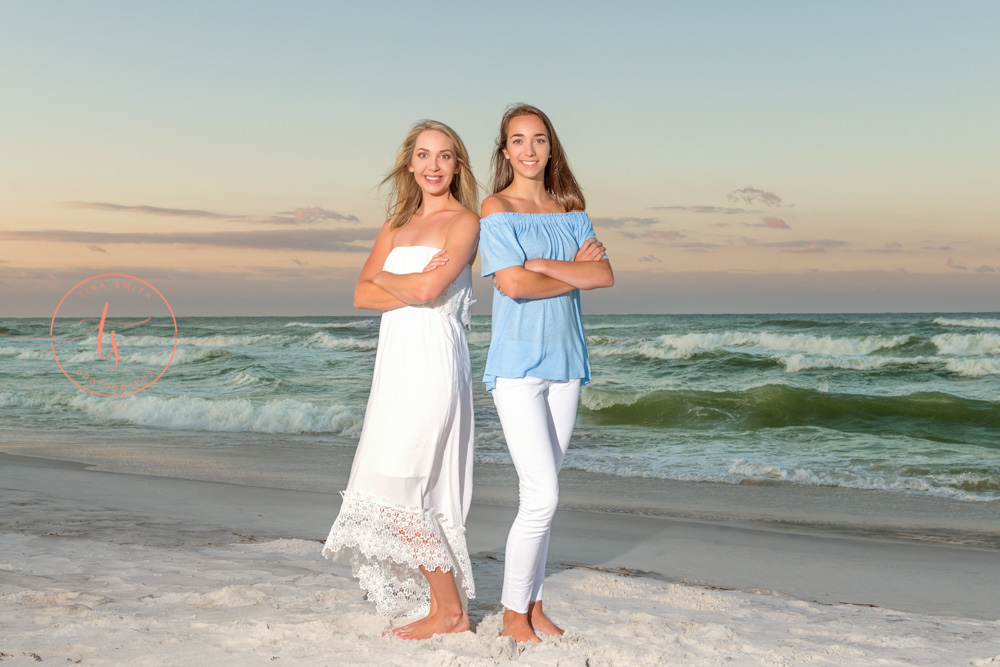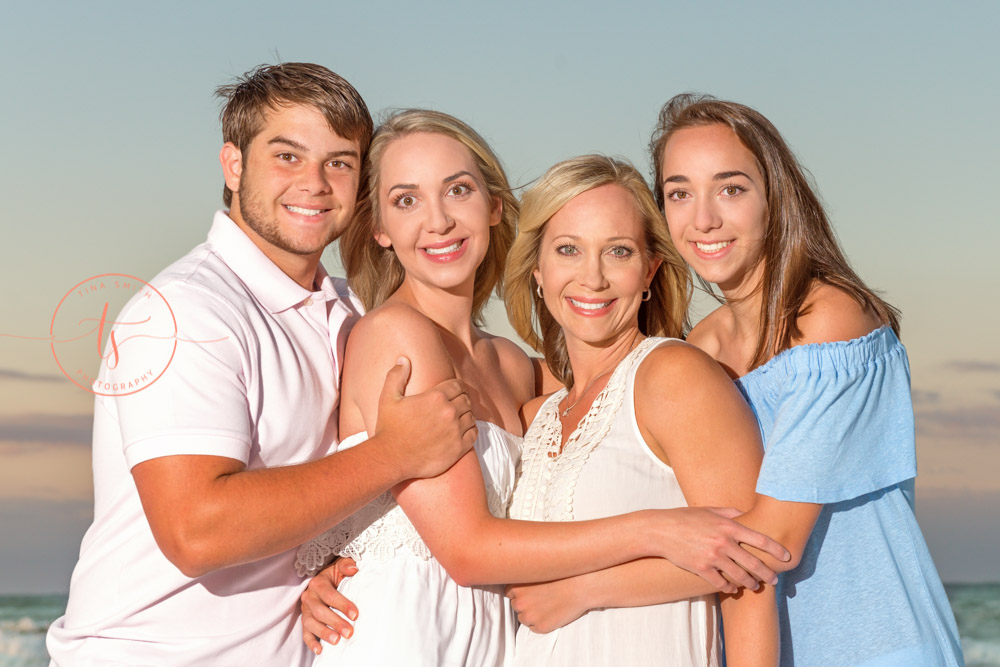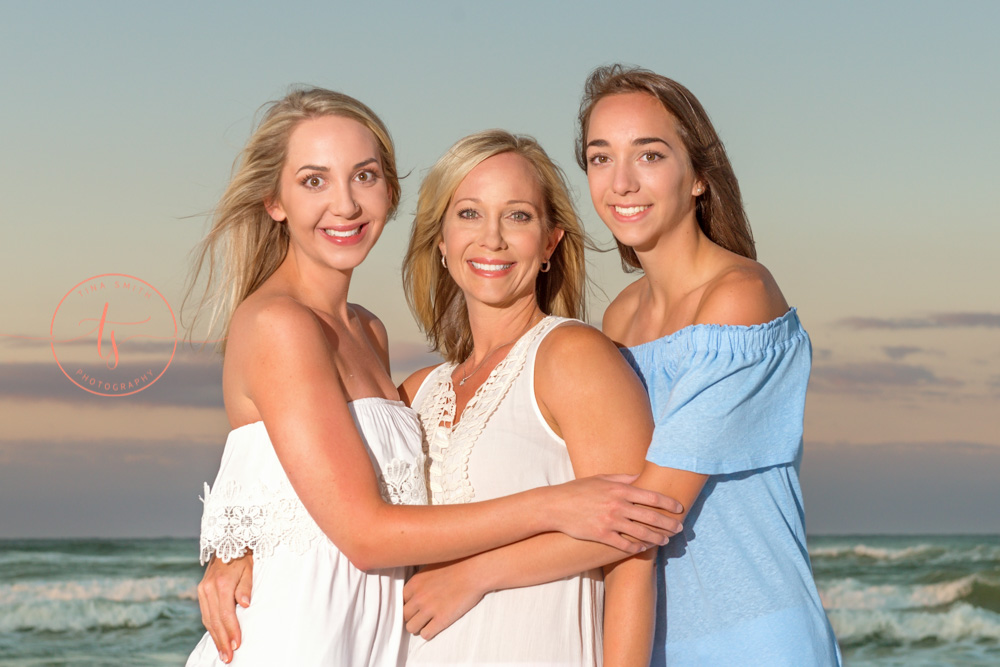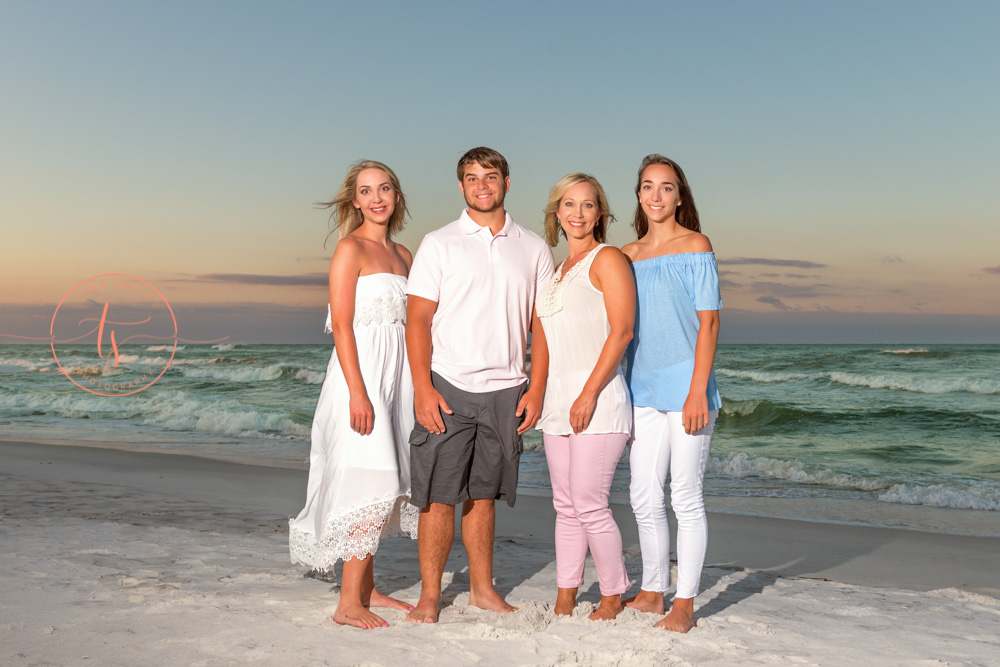 Don't refuse a sunrise session just because it is so early to get up on vacation. You can always go back to bed after your session or better yet, beat the crowds to the best breakfast restaurants!
Want Photos for Your Family?