Destin Family Beach Photography
The Mahler family from Saint Louis came to visit in March and booked me to photograph their growing family on the beach in Destin. Mr and Mrs Mahler have four beautiful grown girls who are marrying and starting families of their own. The newest addition to the growing family is another little princess for the Mahler's to spoil and love to pieces. They also have another little princess on the way and I can't wait to meet and photograph her too. The day of the Mahler family beach portraits was WINDY! But they were troopers and went with the flow and never complained. We used the sand dunes to block the wind and keep everyone's hair as neat as possible. I love when families trust me to pose them in ways that work with the environment and don't stress over the wind. As you can see, we managed to make it work, you can't even tell how windy it really was!
Our littlest princess wasn't crazy about the sand. She actually hated it and would have a screaming melt down if you attempted to put her down on the beach. This isn't uncommon with some of the little ones. They either love the sand and you can't keep them out of it or from eating it or they hate it! But as you can see, we worked with her and kept her happy and smiling.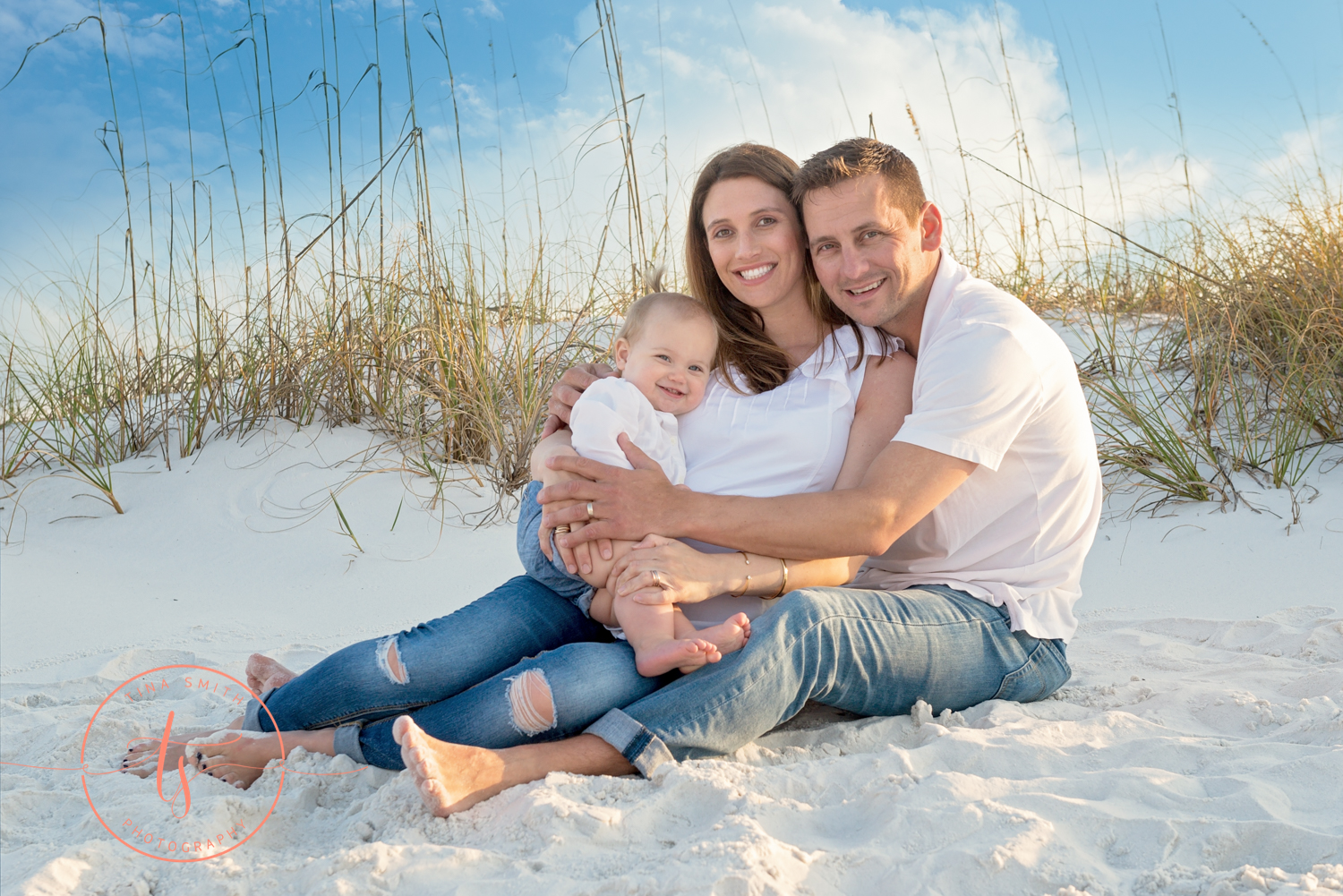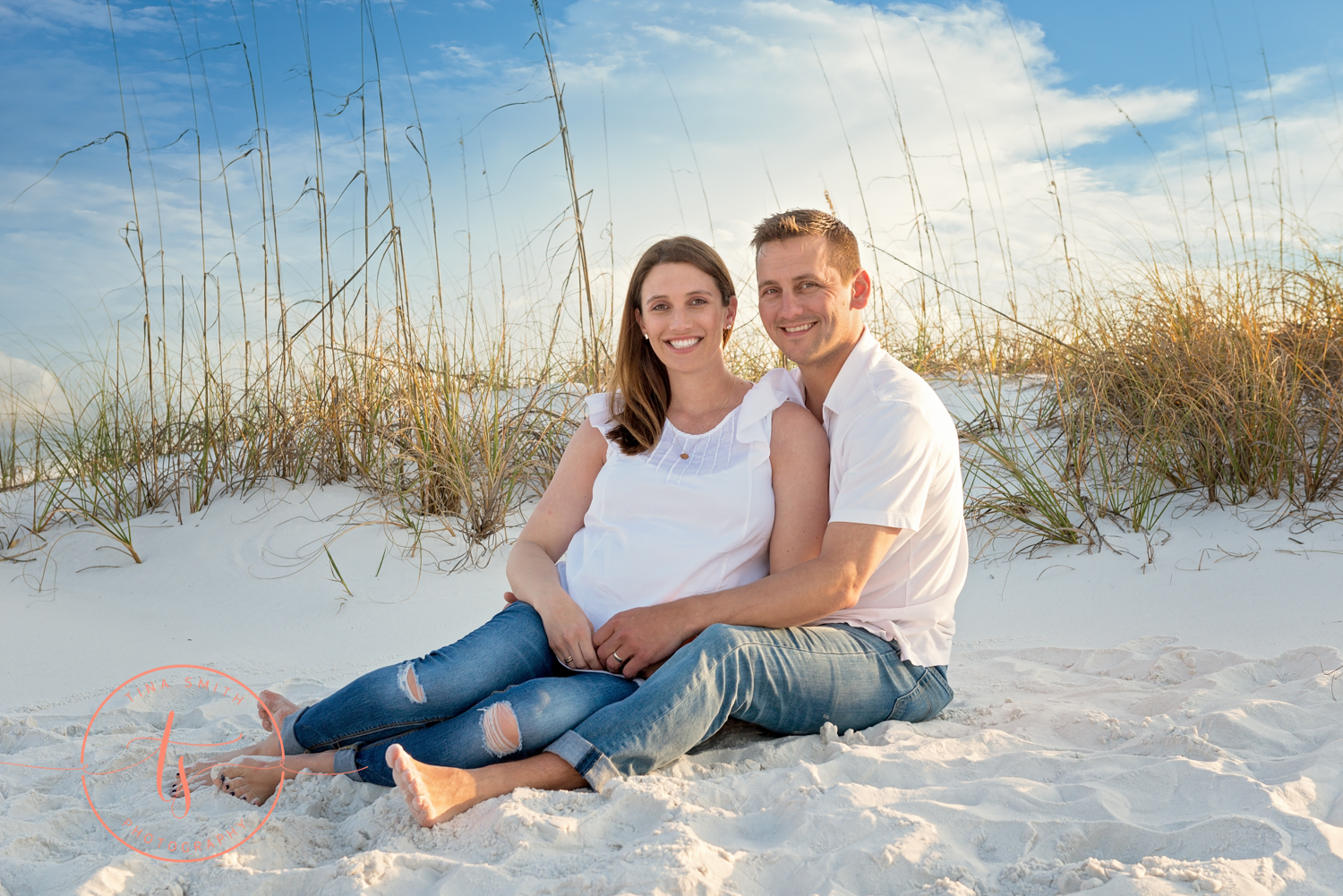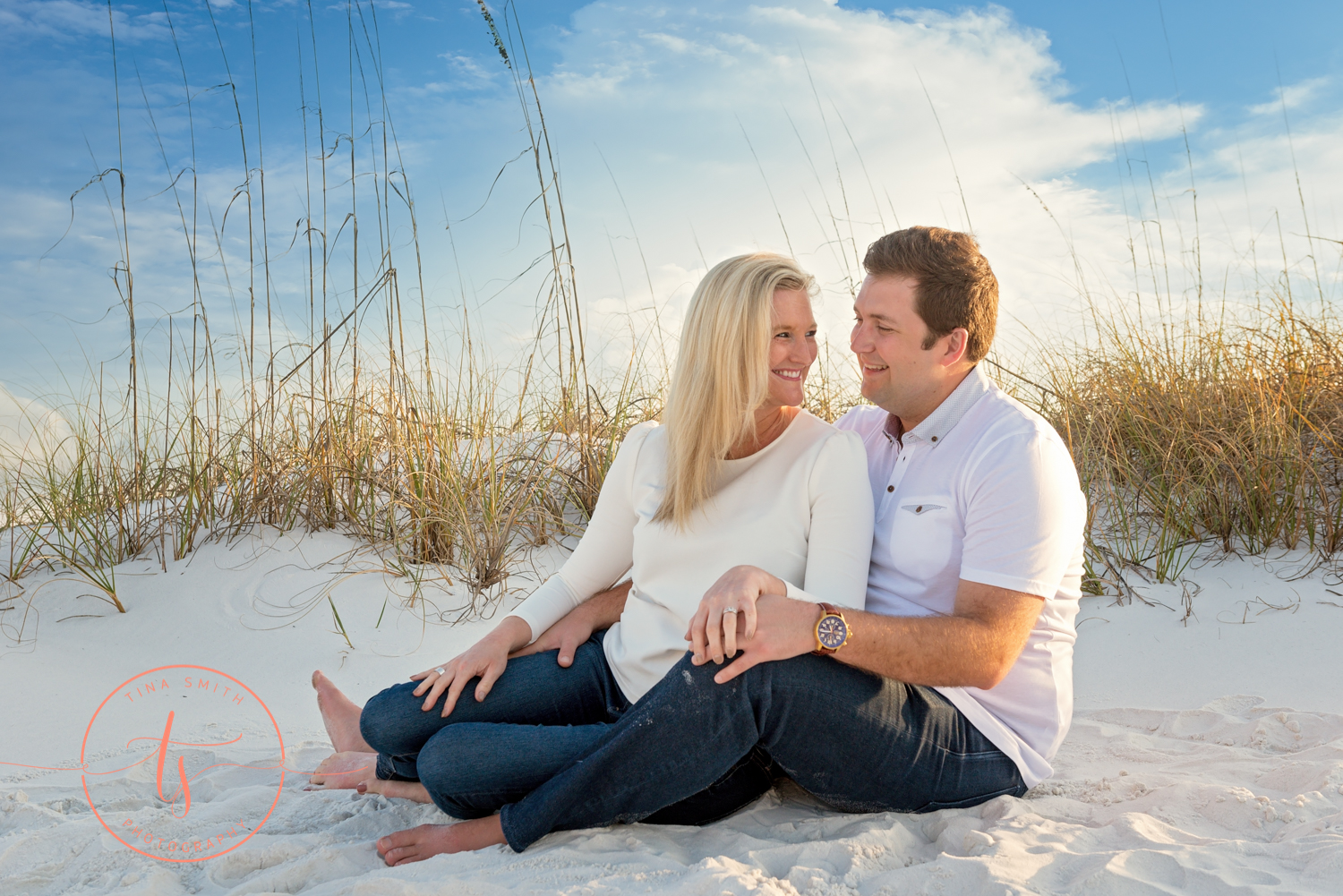 Mrs. Mahler with all her current princesses! I love when I get to photograph such beautiful ladies all by theirselves!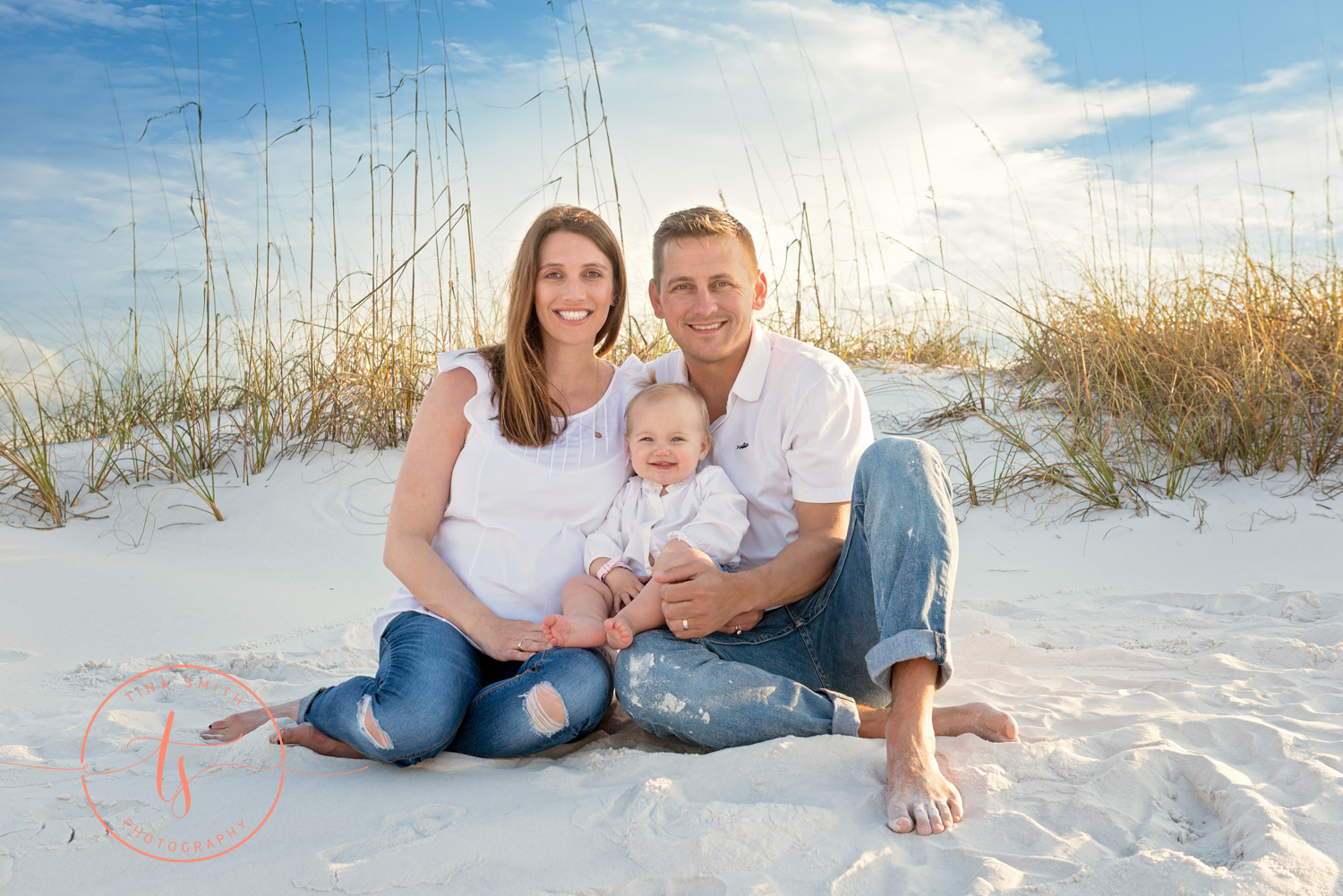 The littlest princess and her parents. She will be a big sister very soon and I can't wait to meet her little sister!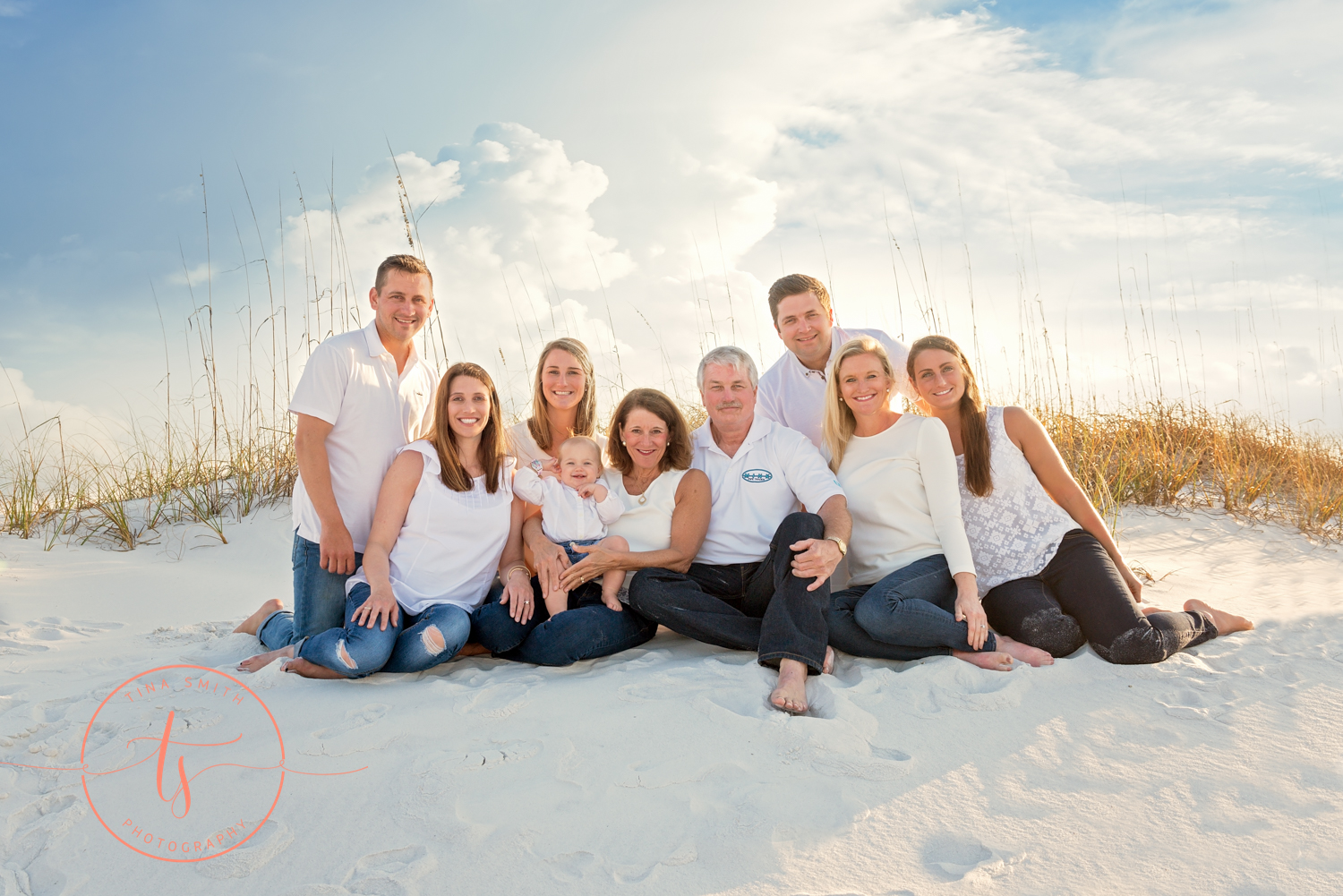 The whole crew! I loved working with this family. There were so laid back and down to earth and just a pleasure to work with. I can't wait for them to visit Destin again.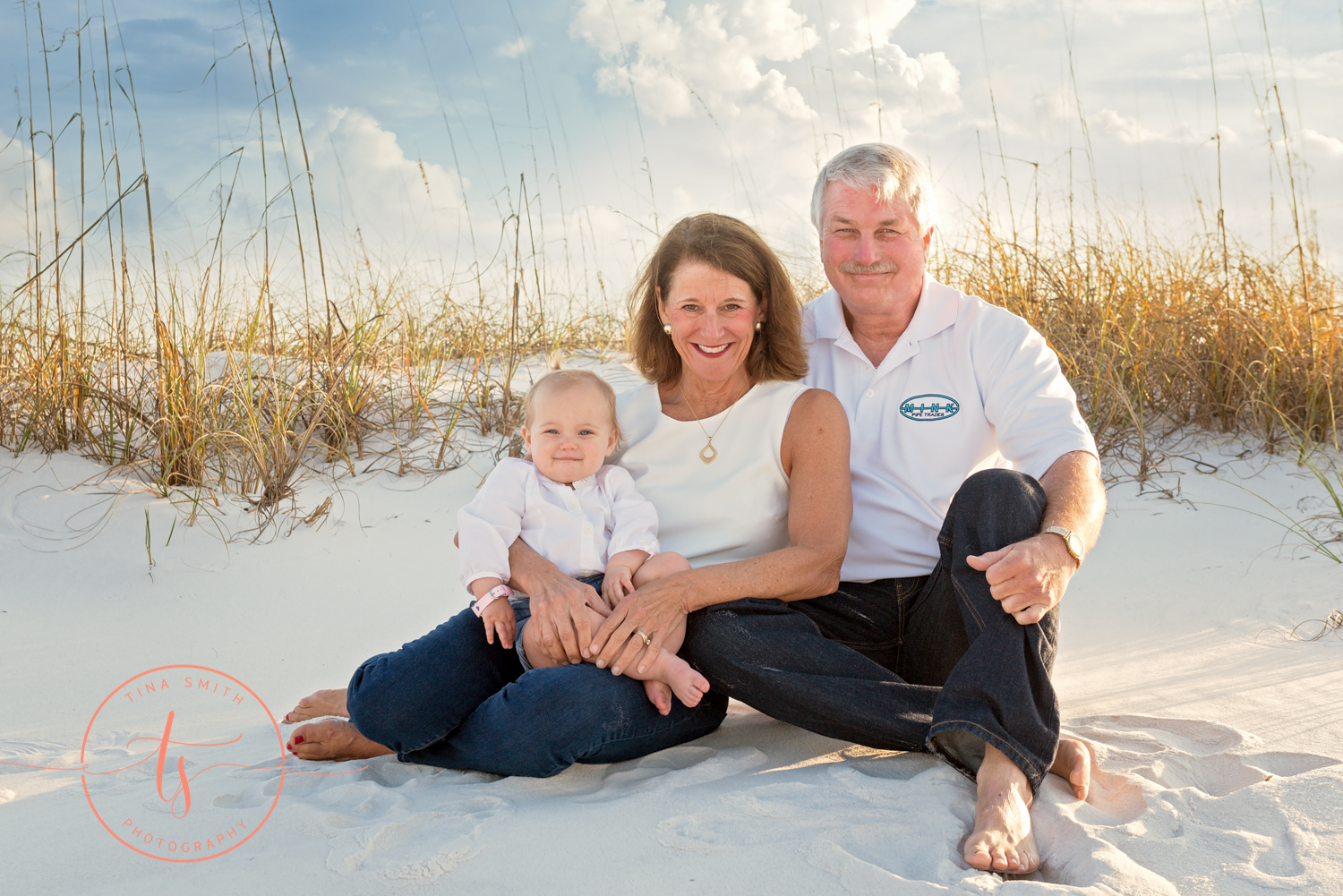 Proud Mimi and pops with their first grandchild. This little princess loves her Mimi!
Want Photos for Your Family?