Watersound Family Beach Photography
The Pizarra Family from Nashville, Tennessee came to Watersound Beach, FL on 30A for their spring break beach vacation with their three children. Mrs P contacted me about photographing her family on the beach for their annual family portrait while they would be in on vacation. We met up on the Watersound beach on a chilly, breezy evening and had so much fun creating their family beach portraits. The children were so well behaved and followed directions and were just a pleasure to work with. Dad was the sweetest man you could ever meet and he just dotes on his children. He had my heart smiling over and over again as he asked for picture after picture with his children. After we were done with the posed shots that mom wanted, we just let the children play and I grabbed some candid shots of them walking and playing in the water with dad.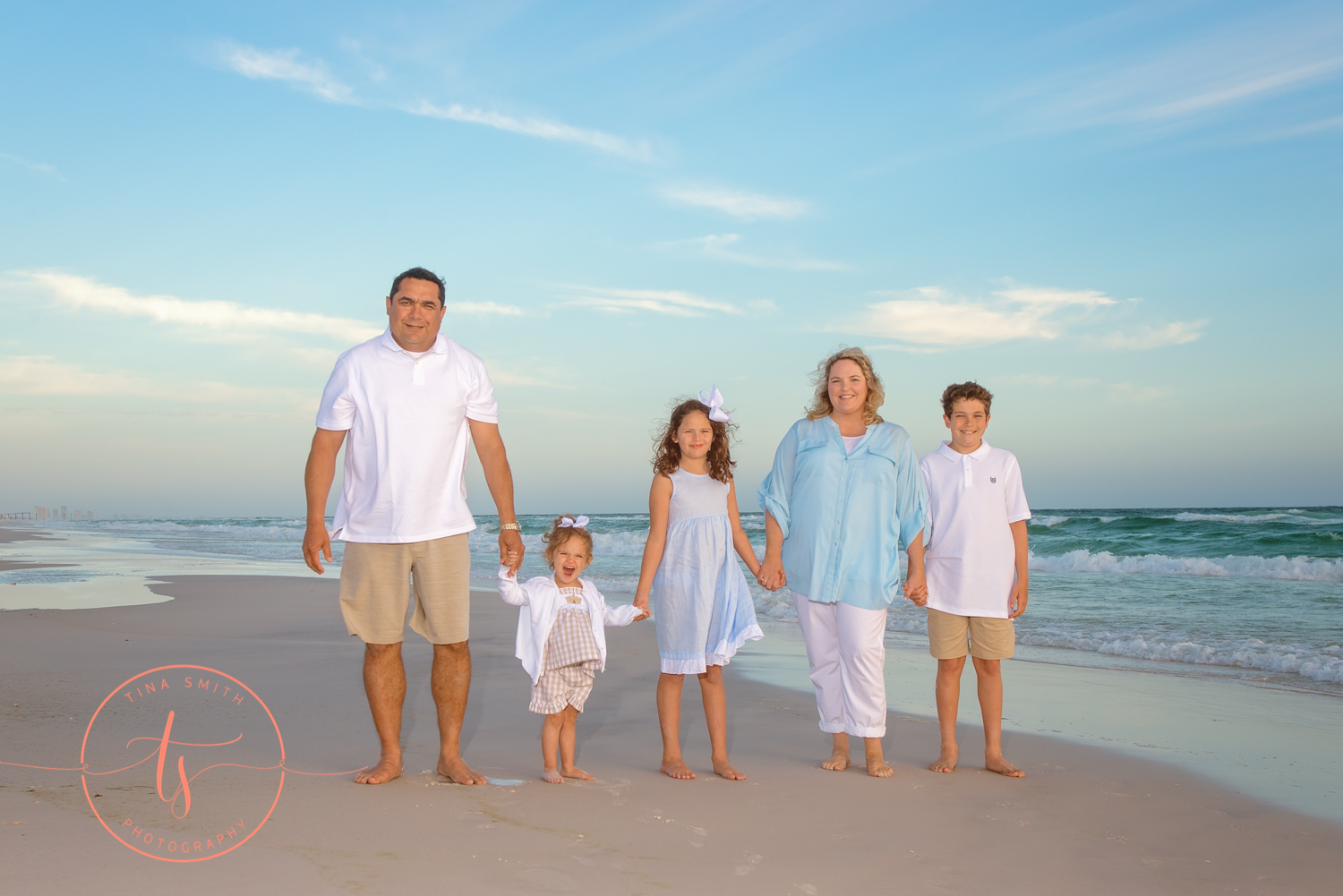 The Pizarra family! You have to love a two year old! You never know what they are going to say or do. Little Miss P was having a good time showing us her many laughing smiles!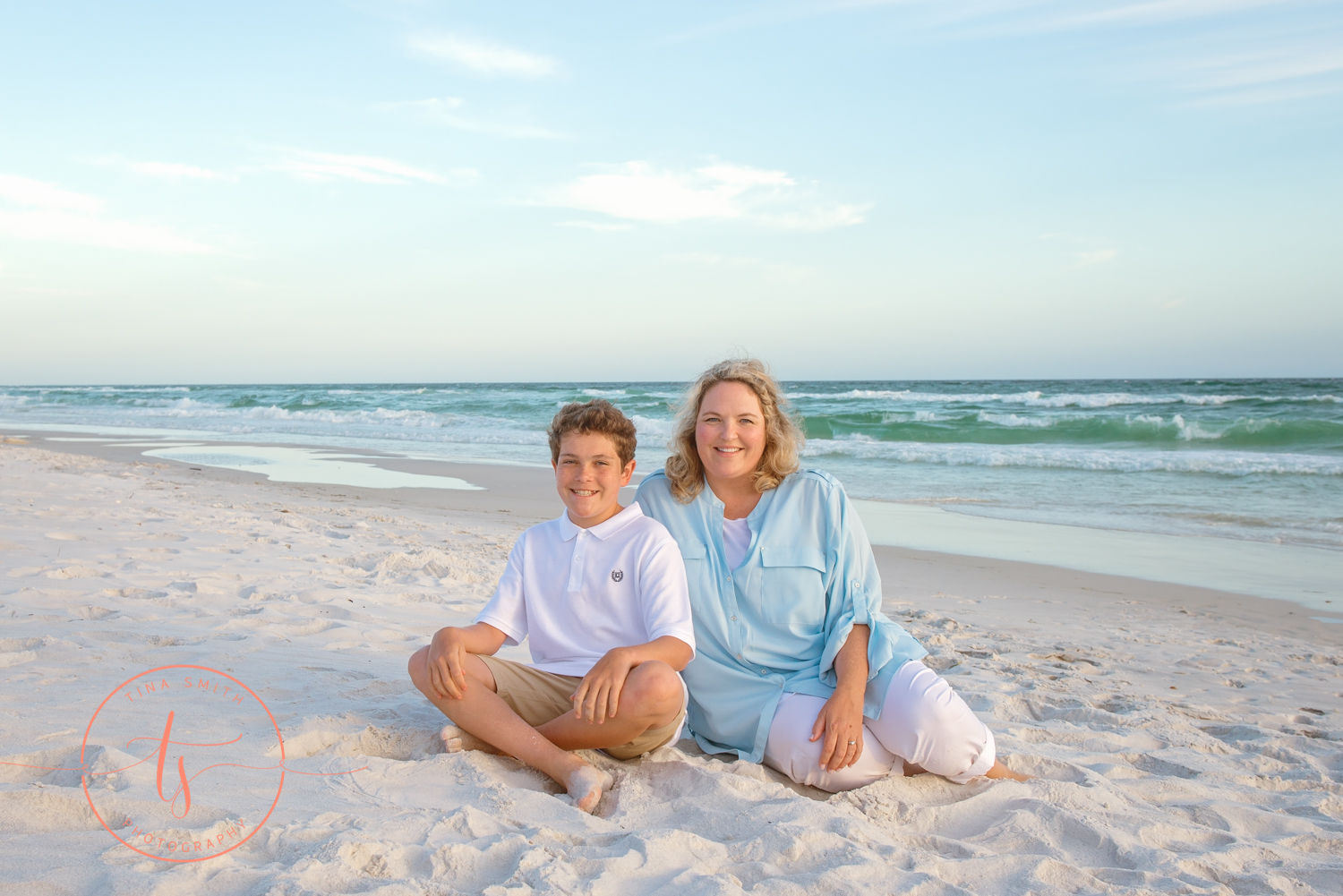 Mom and me portraits are some of my favorites. Family portraits are great but I love breaking everyone down into little groups. Children will love shots of them with just their parents when they get older.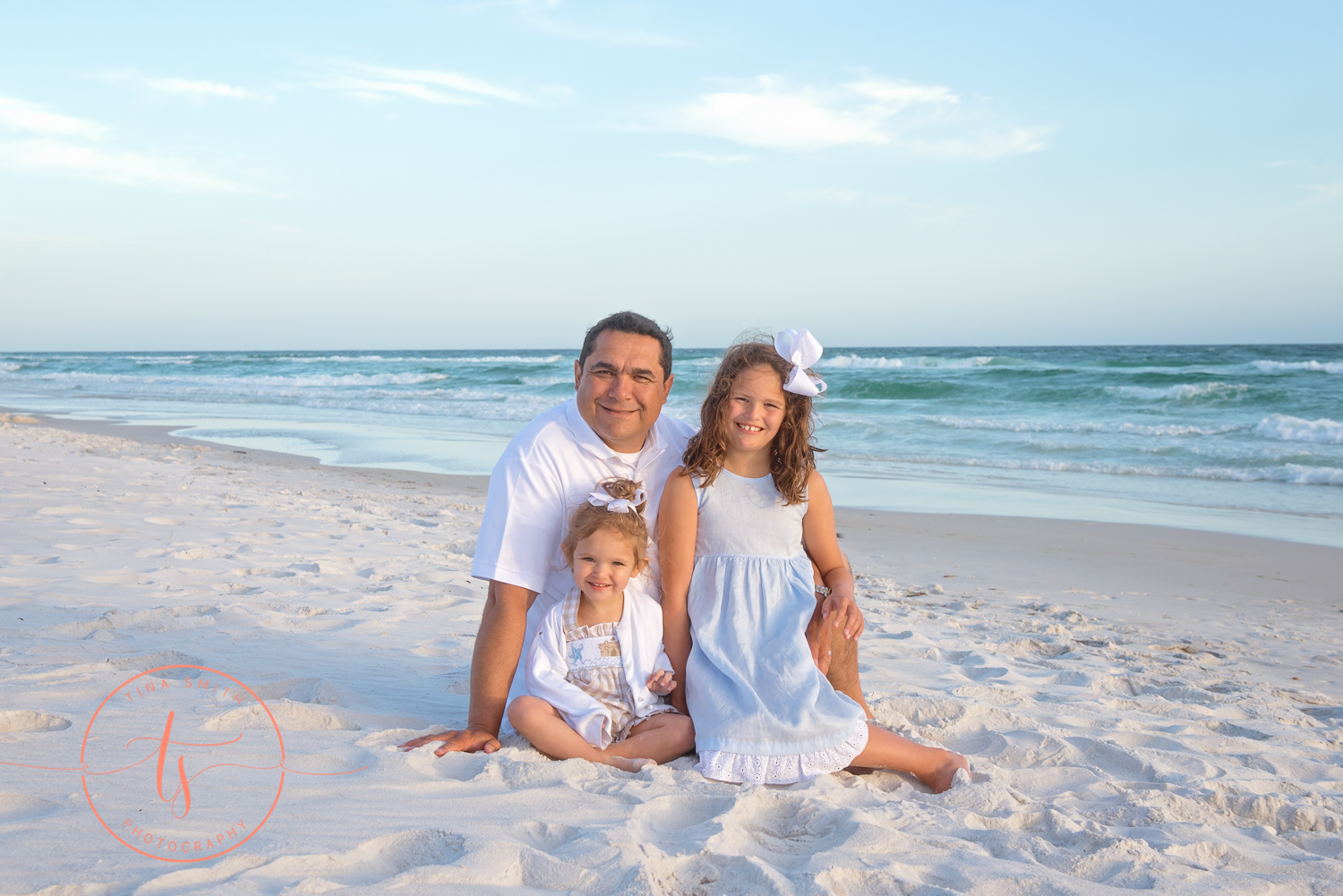 Dad and his little princesses. This dad is so proud of his children and doesn't mind showing how much he loves them.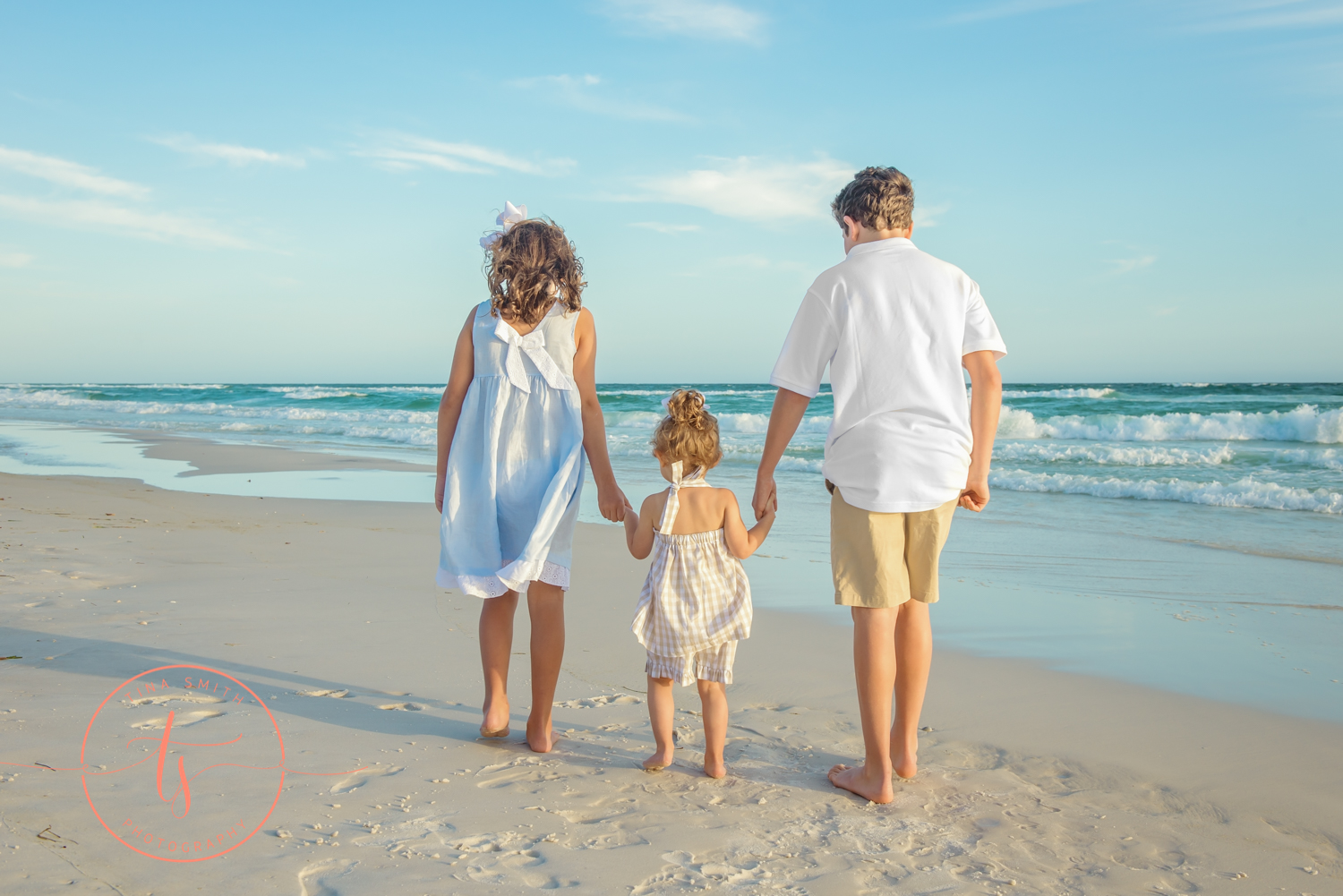 Little Miss P did not want to hold hands with her siblings but we finally talked her into one shot and it was a quick shot!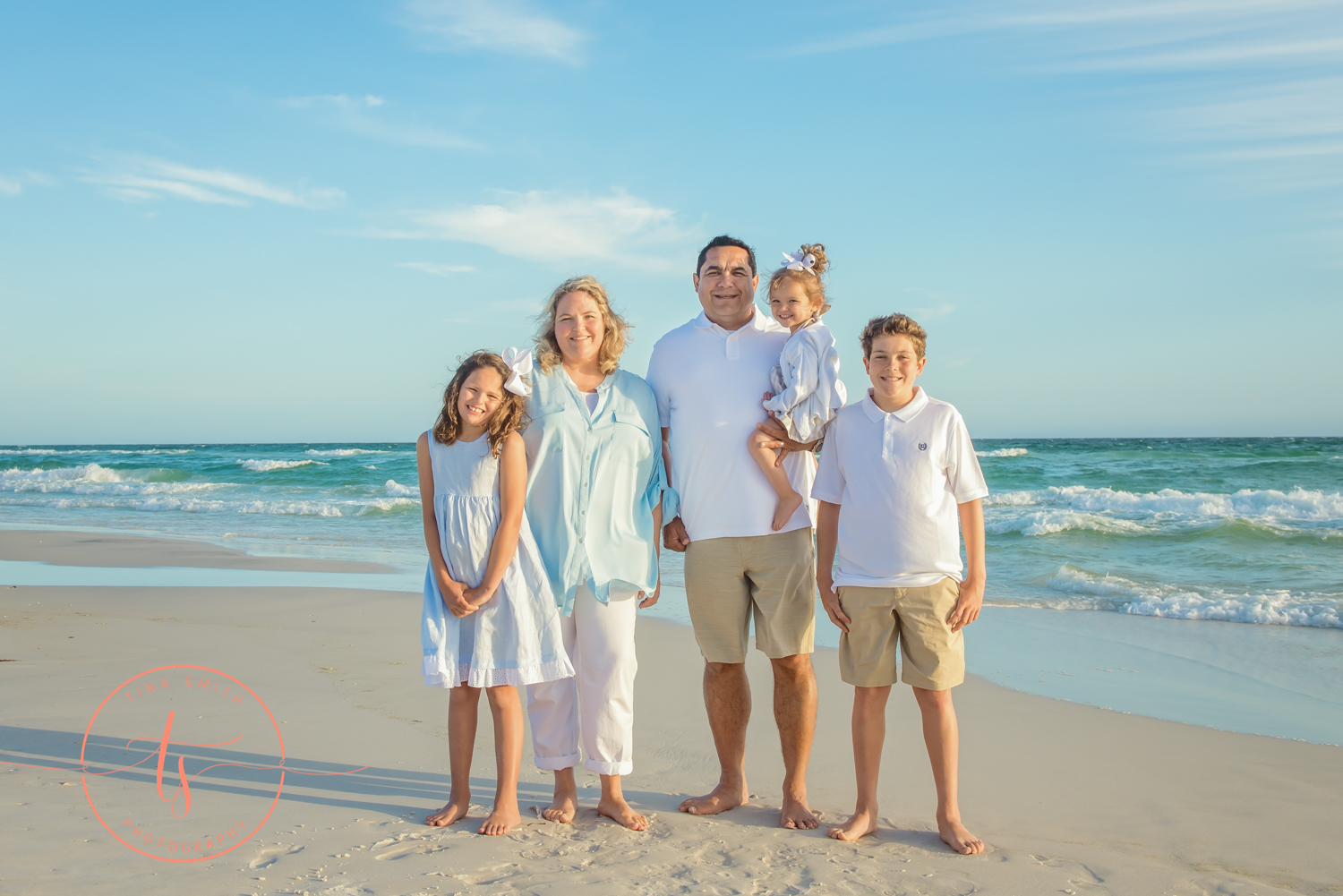 Dad just had to have a shot of him holding little Miss P in one of the families posed shots.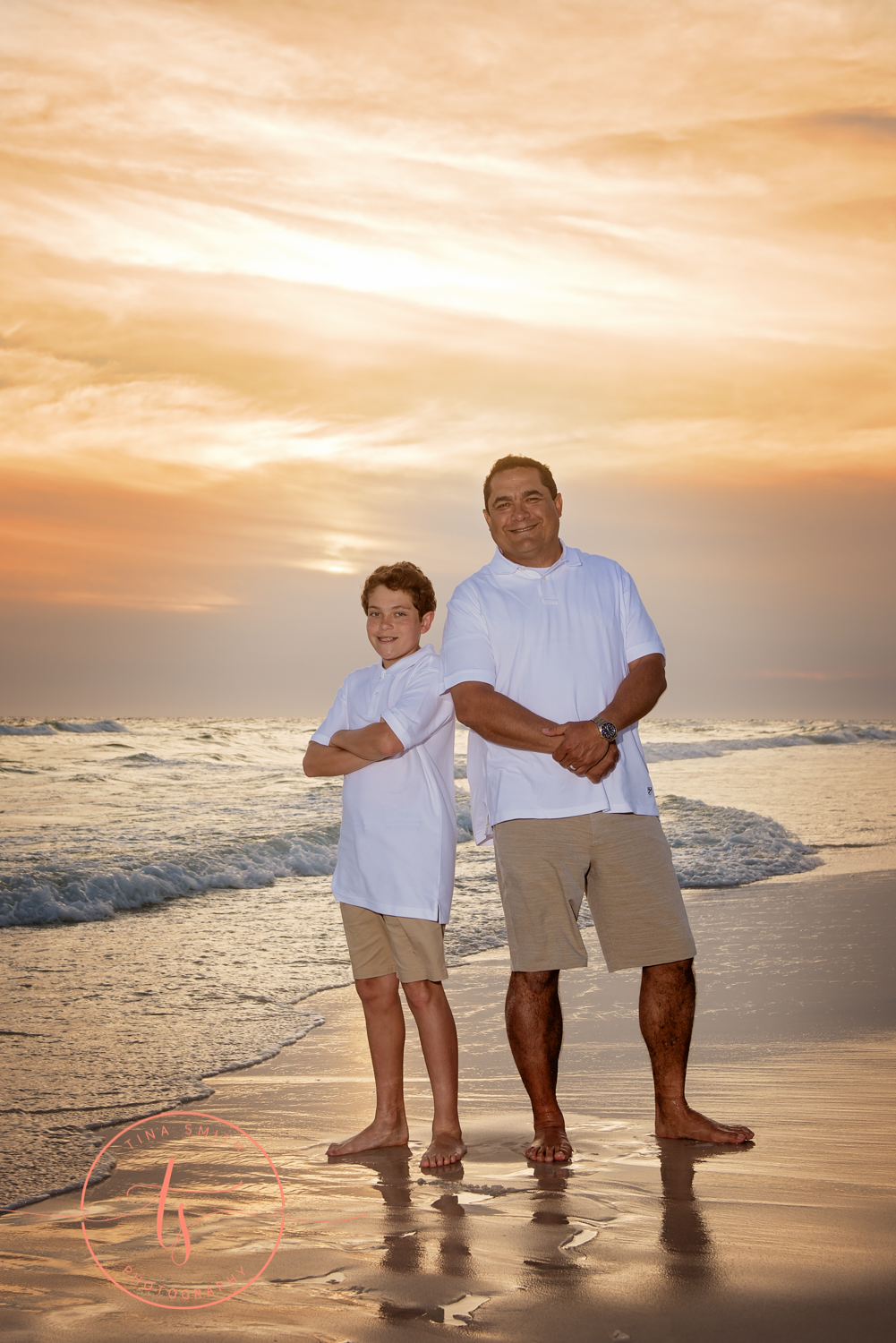 Again Dad had to have a shot of him and his boy posing in the sunset!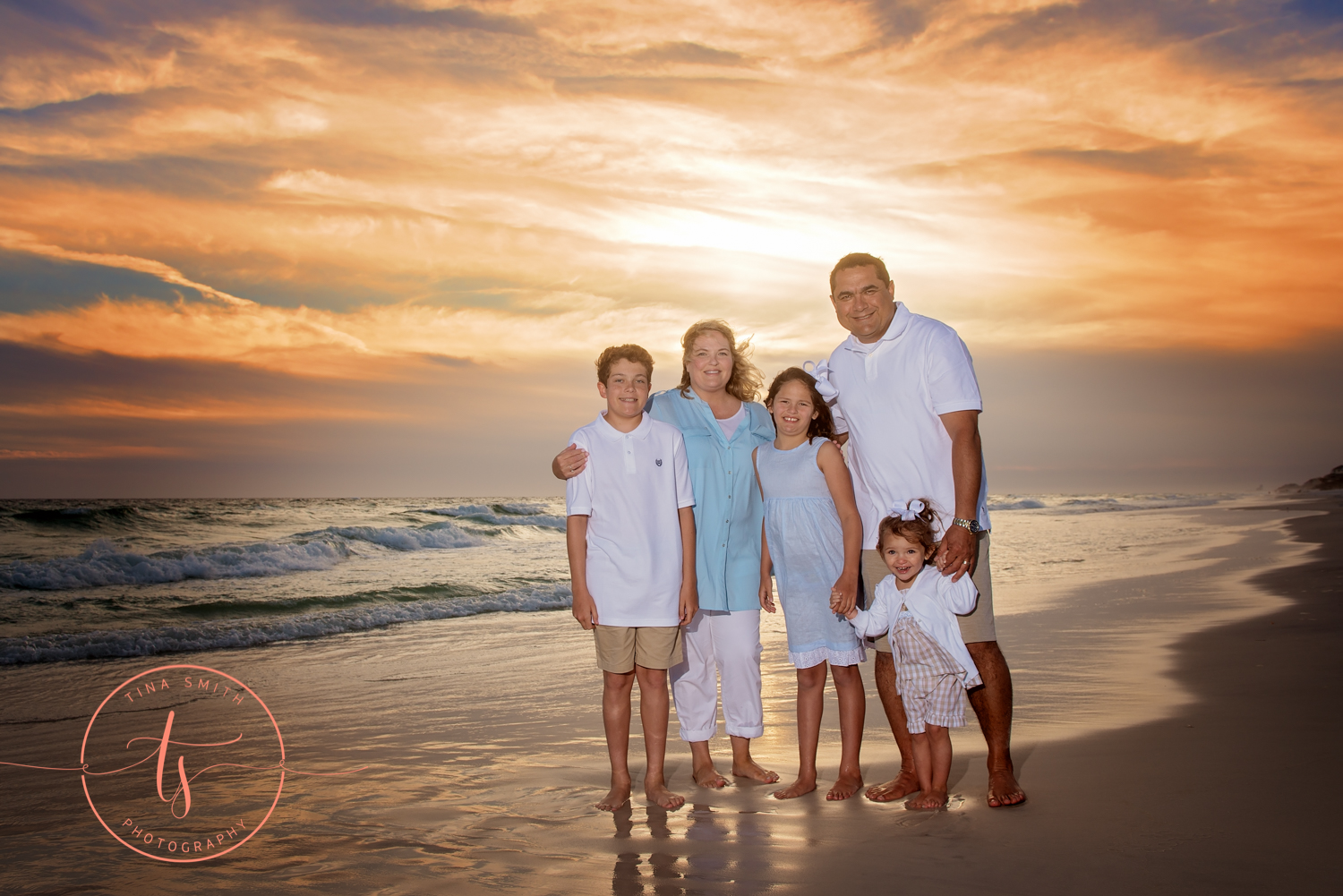 As the sun started setting we moved down to the water's edge to grab some sunset shots of the whole family so they could remember their Watersound sunsets too.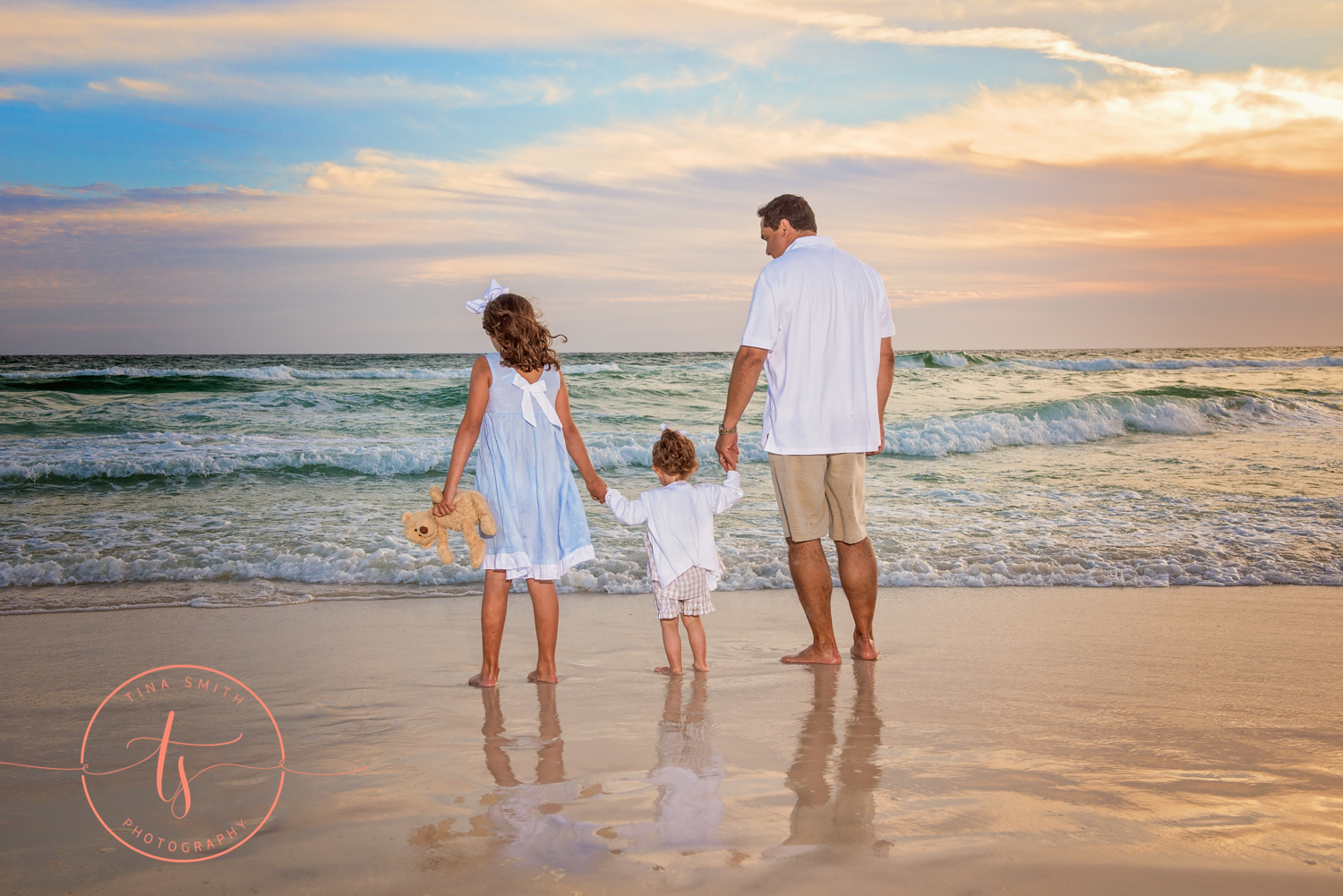 As mom and I were standing talking I looked over my shoulder and caught this happening! This was my favorite shot of the night! I showed mom the back of my camera and we then had to get the whole family in the same shot. I just love that Miss "B" had grabbed her Teddy and was holding it in theses shots.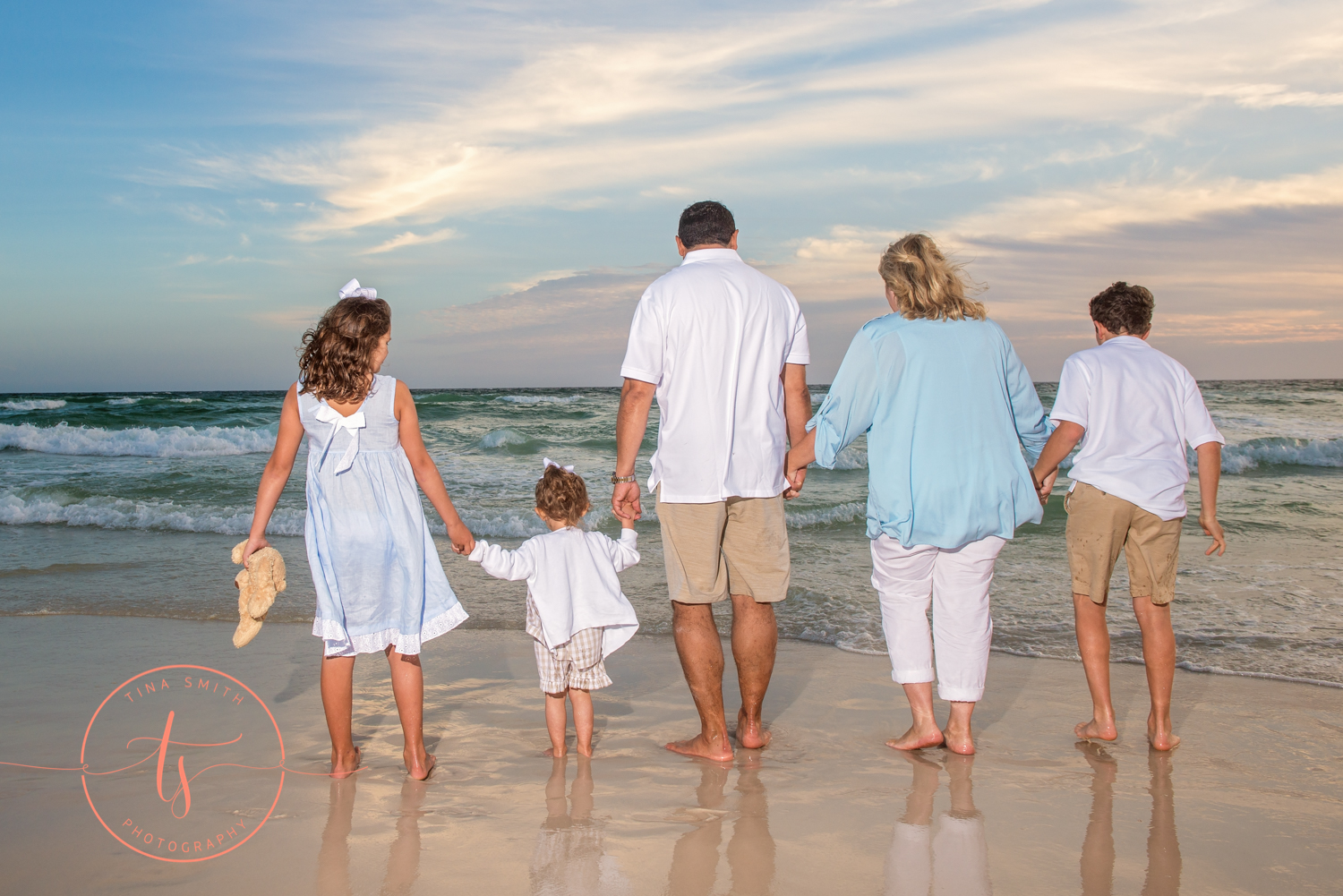 Thank you Pizarra family for choosing me as your Watersound photographer to document and capture your beach vacation memories.
Want Photos for Your Family?