Destin Maternity Photography at Baytowne Wharf
I have had the pleasure of working with Sarah and Todd for several years now documenting their engagement and first maternity portraits.  I am so happy to announce that they are expecting another little bitty to add to their growing family and I couldn't be happier for them.  It is always such a pleasure working with this family. Sarah is the sweetest person you could ever meet and Todd is so full of laughter and can't ever be serious and little Gabby is just adorable and runs the show!
Maternity portraits can be as simple as highlighting the family during the pregnancy to as elaborate as just mom in a fancy maternity gown. There is no wrong way to do a maternity session, just go with what you feel comfortable with and want to display in your home and albums.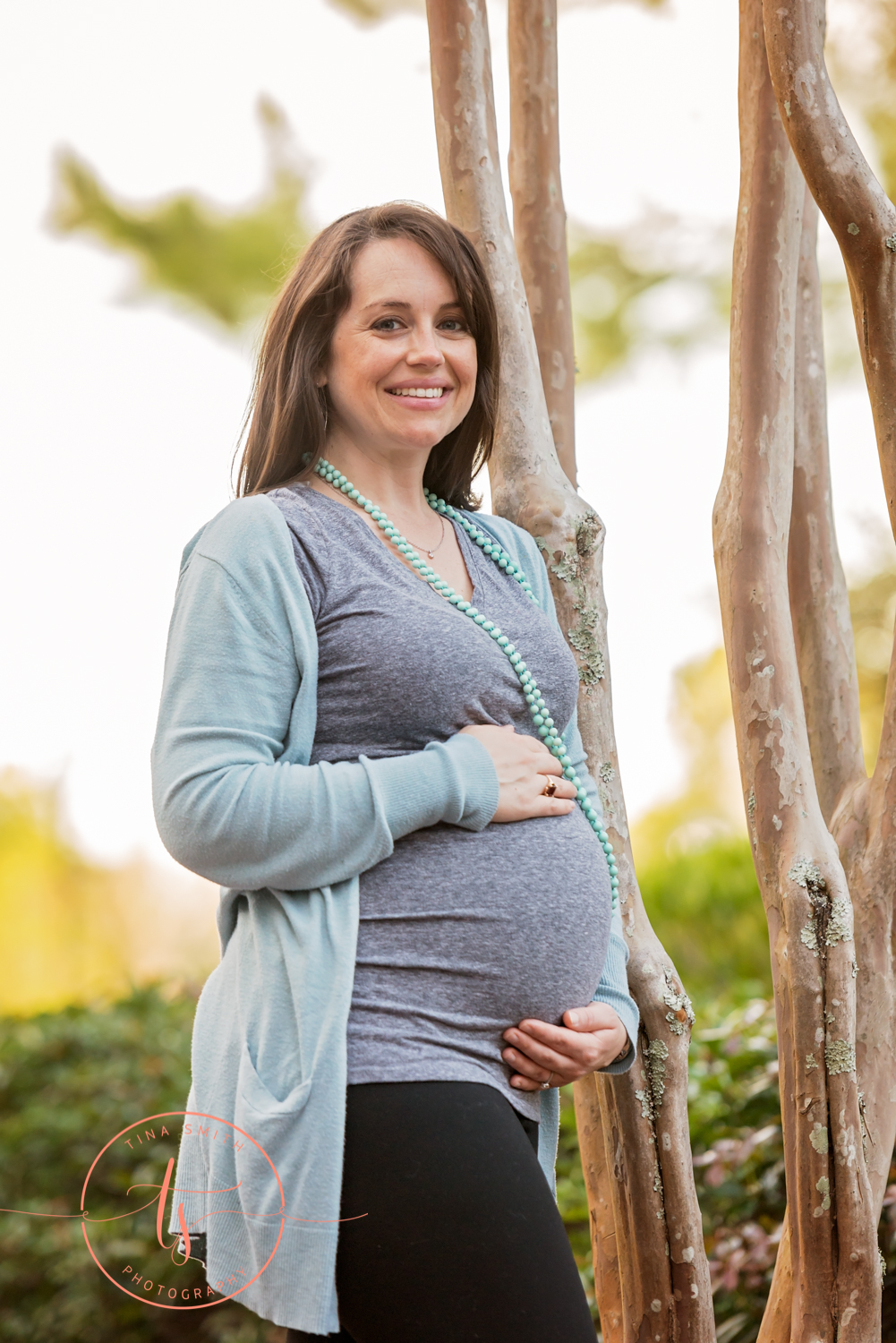 Sarah is just a naturally beautiful person on the inside and out. I can't wait to meet their new addition.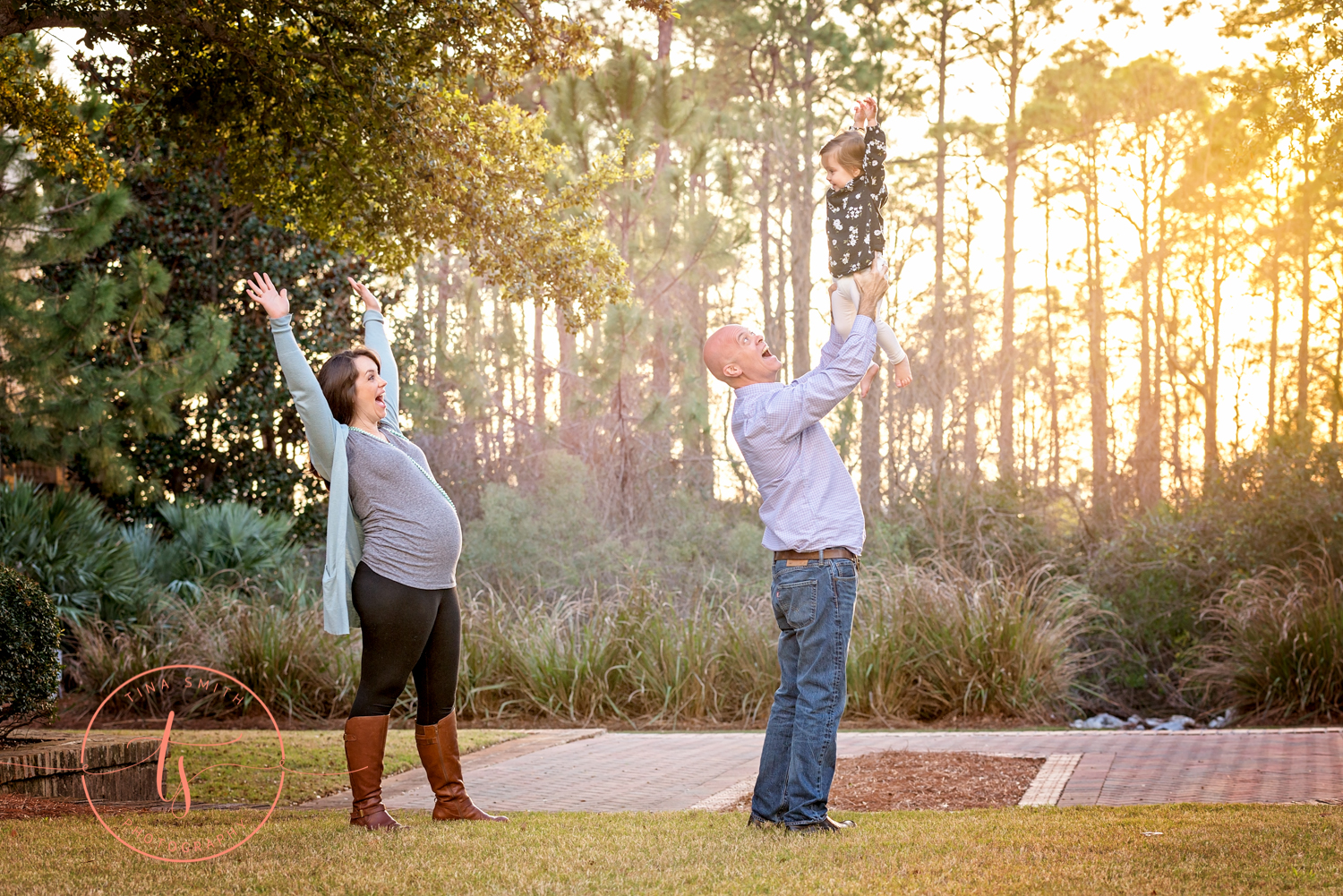 As you can se, anything goes when you are photographing the Blessingers! I just love how they are always themselves and just have fun during their session!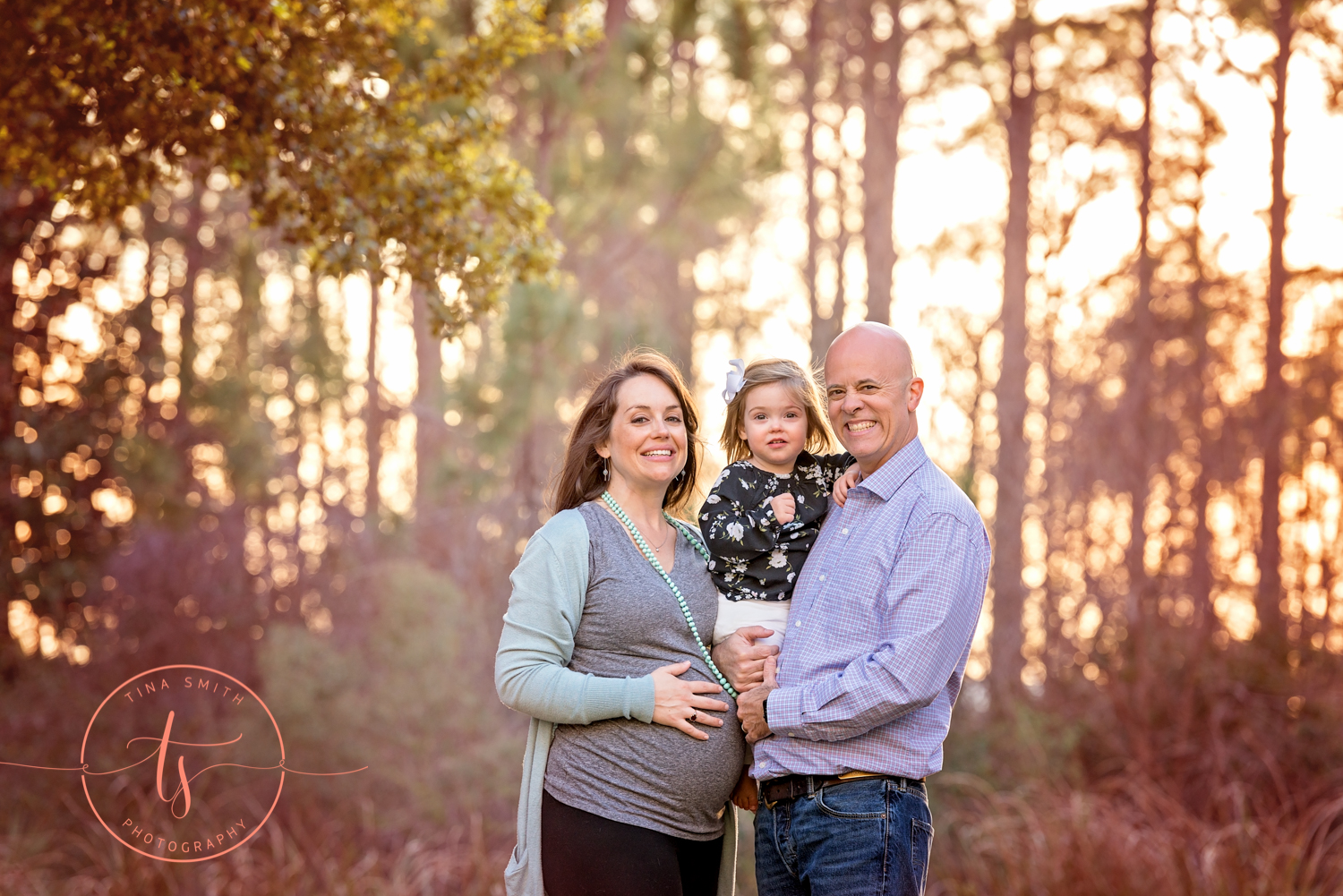 I just love Todd. He makes me laugh so much during their sessions. We caught the sunset in the trees at Baytowne Wharf for this shot. I love all the backdrops that this area has to offer.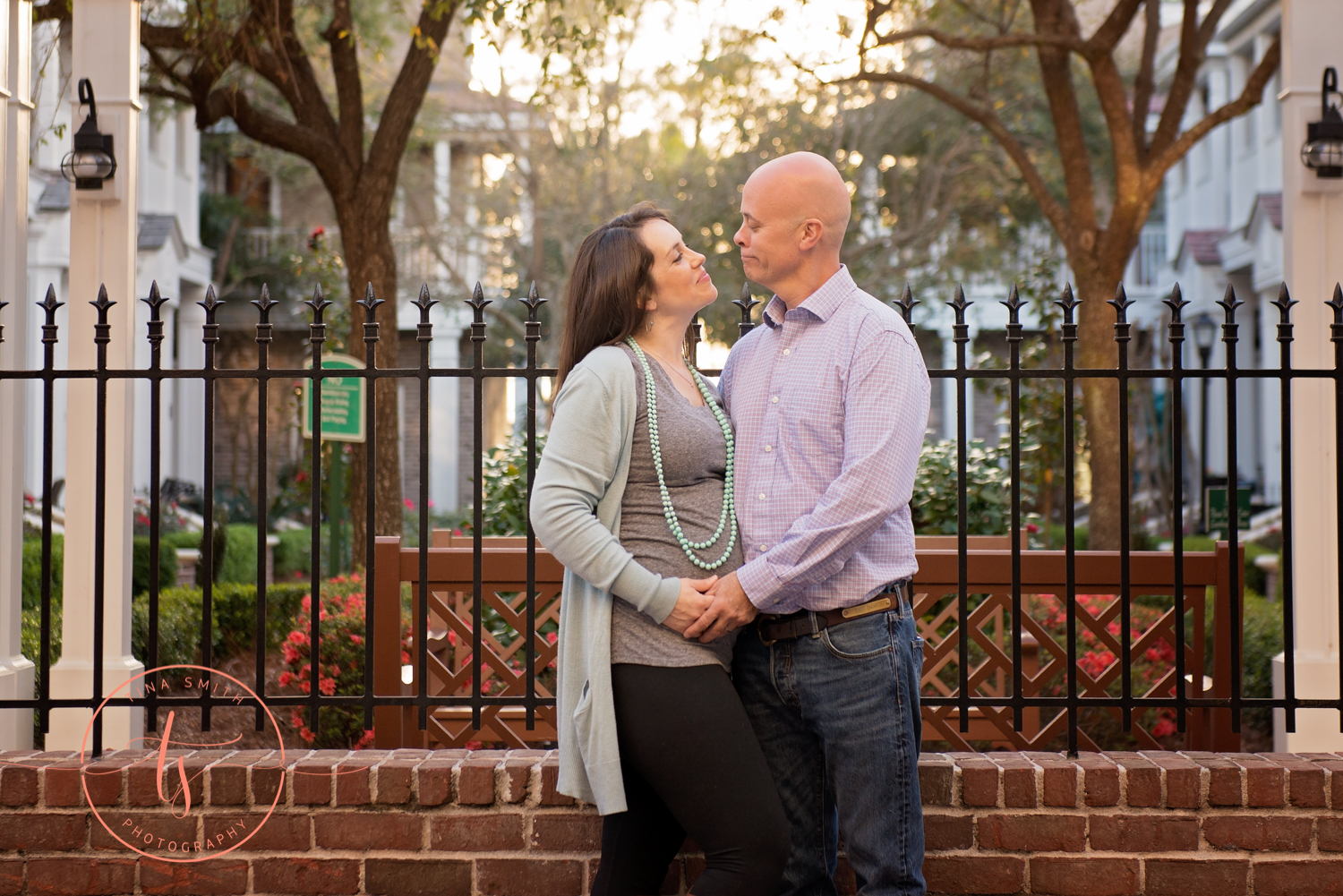 Again as you can see, these two are always playing around. Todd's facial expressions will keep you laughing for days.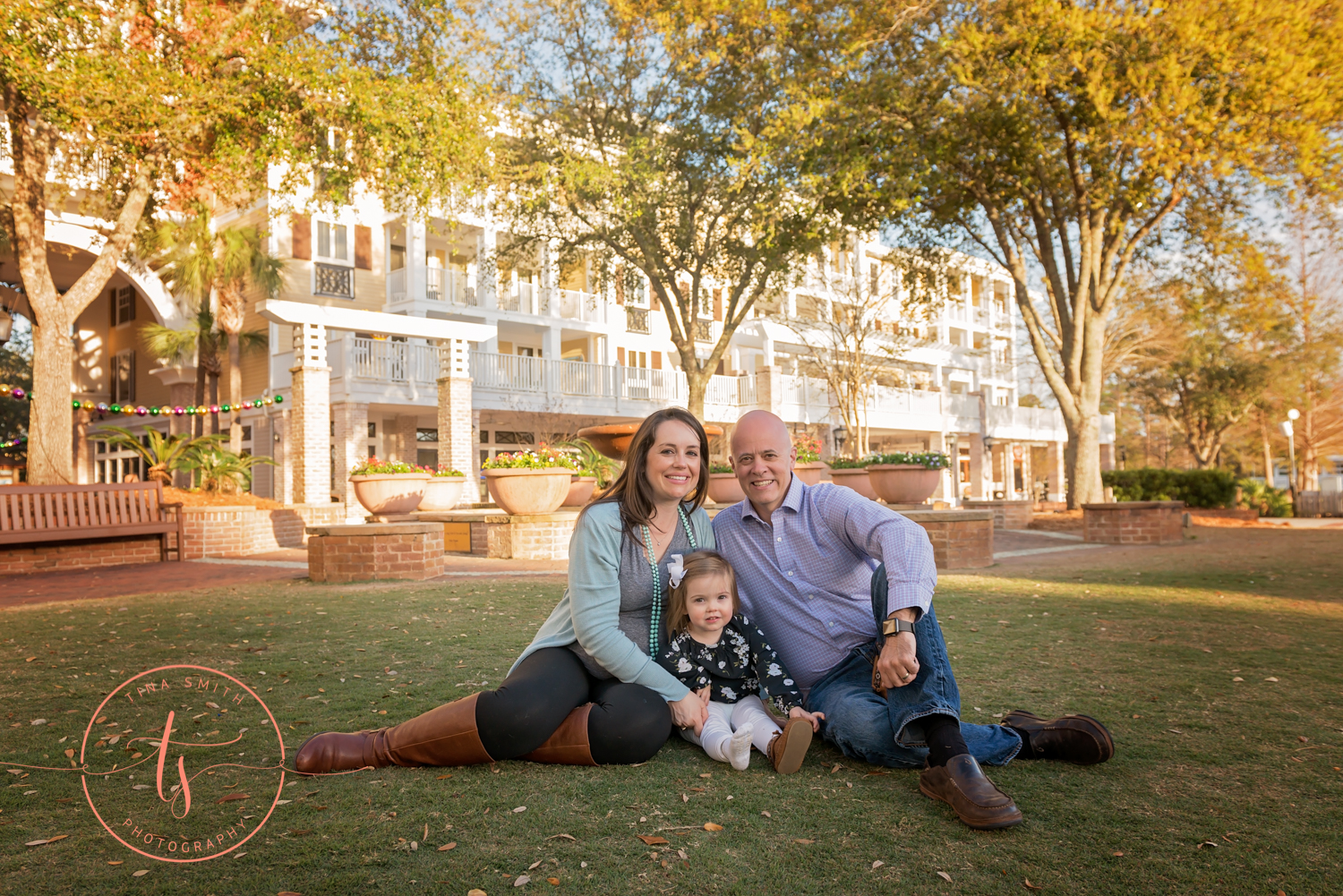 But they can also be serious and poised and smile for a beautiful family portrait on the green in Baytowne Wharf.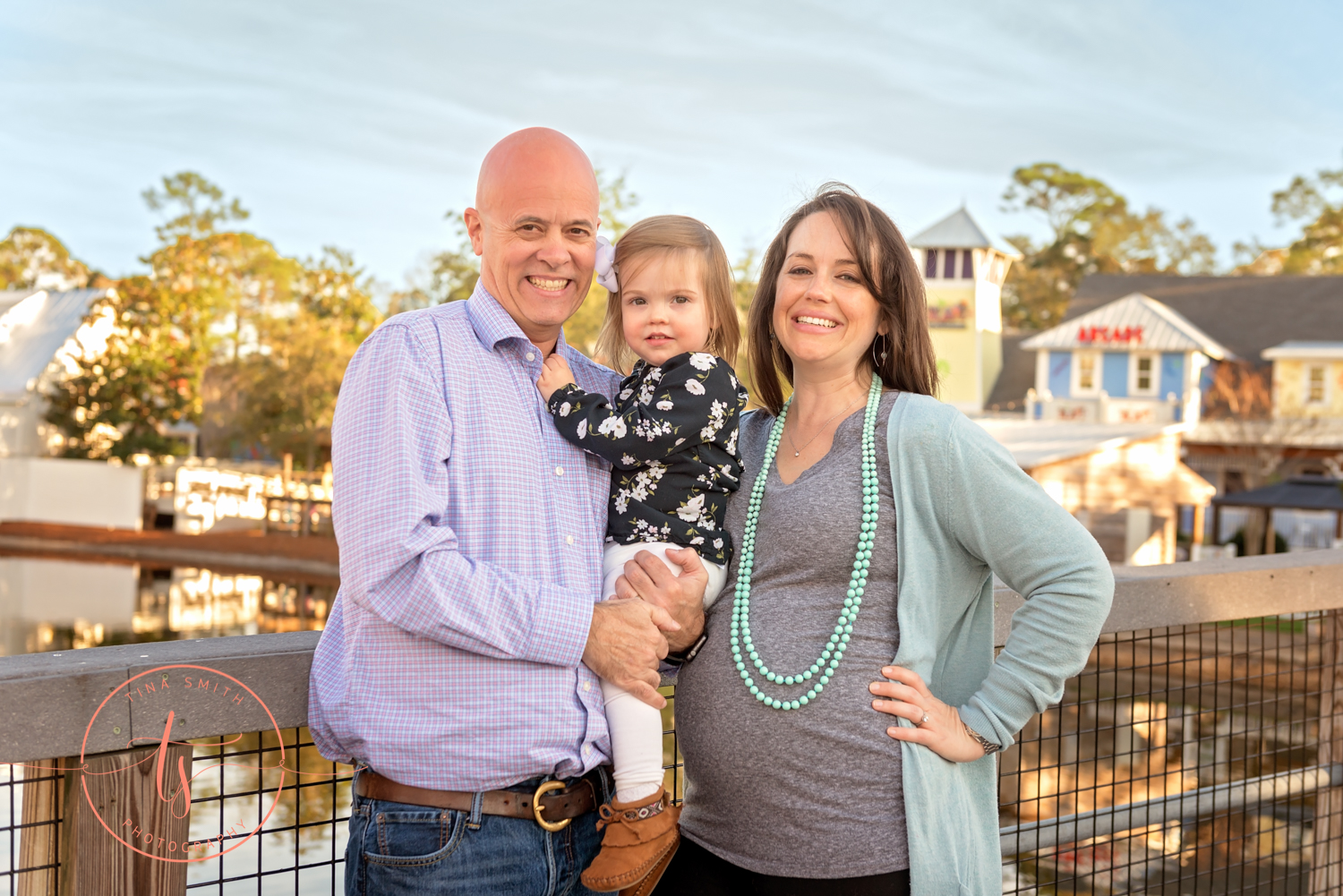 A fun shot on the bridge walkover in Baytowne. Lots of colors and textures make for a great background.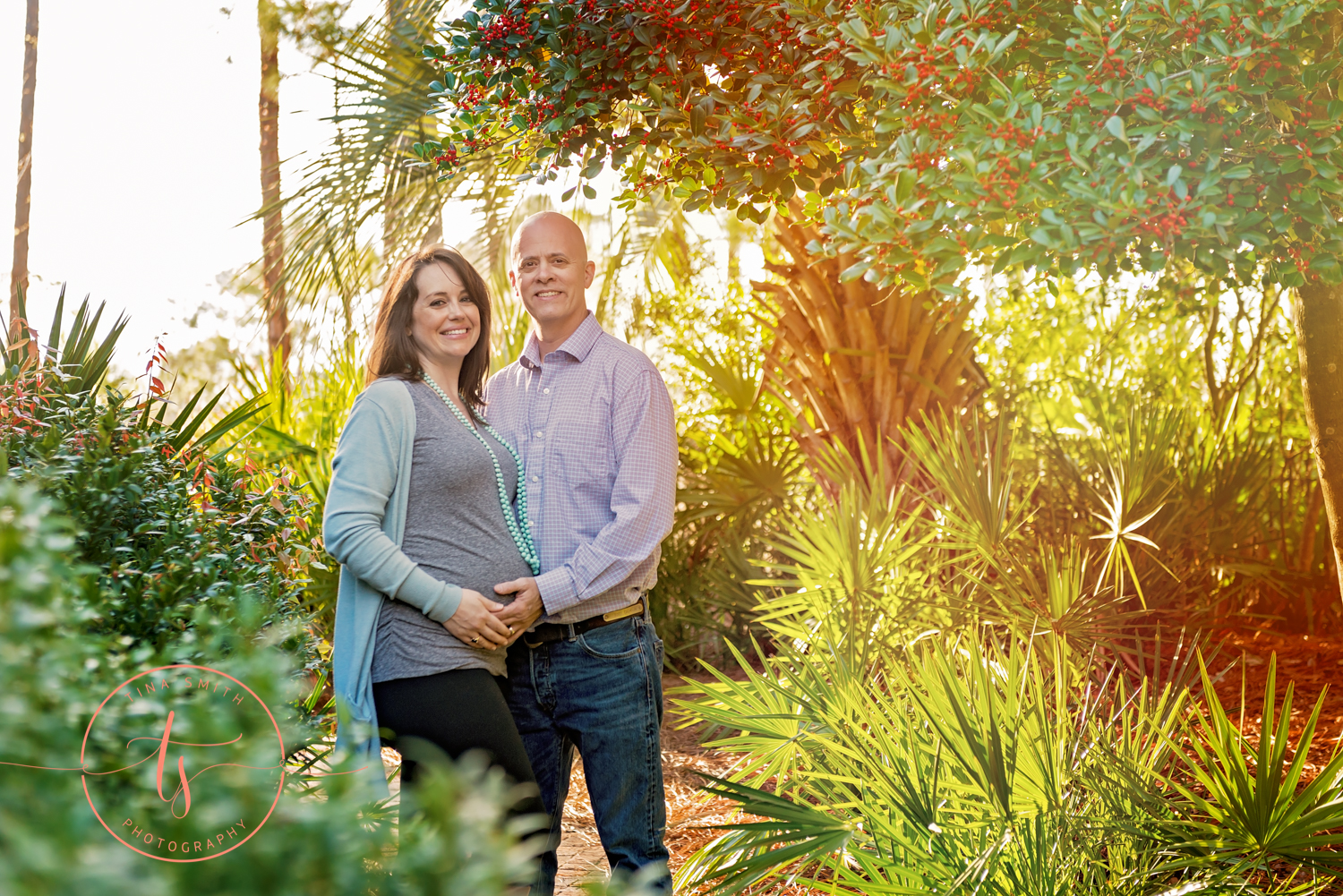 I love all the greener in the little nooks and crannies around Baytowne. This was one of my favorite spots of the day.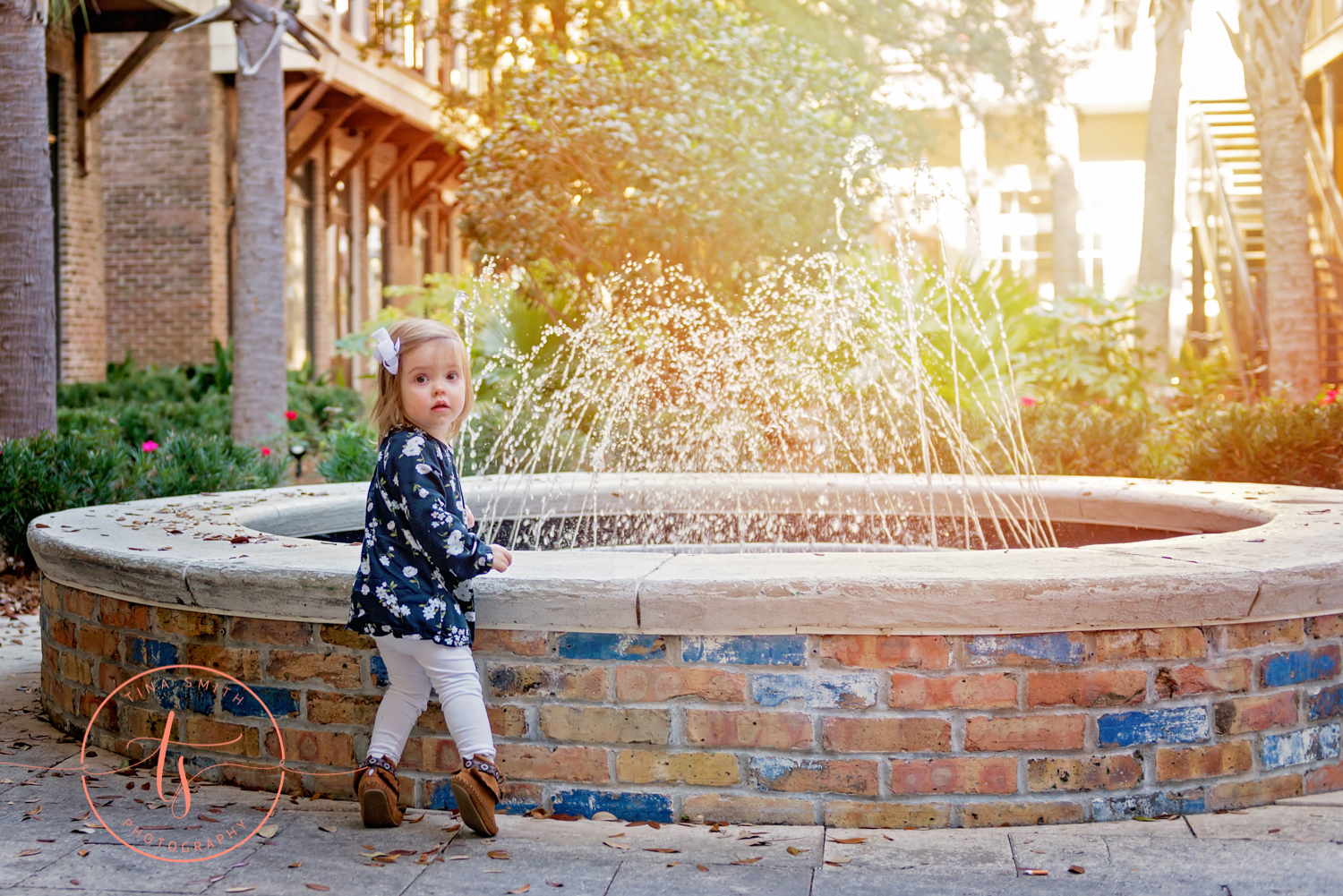 Little Miss Gabby checking out the fountain we found in one of the many court yards behind the Grande Sandestin.
One of the first shots of the day. Gabby wasn't to sure about taking pictures, but she warmed up and I love how this shot turned out.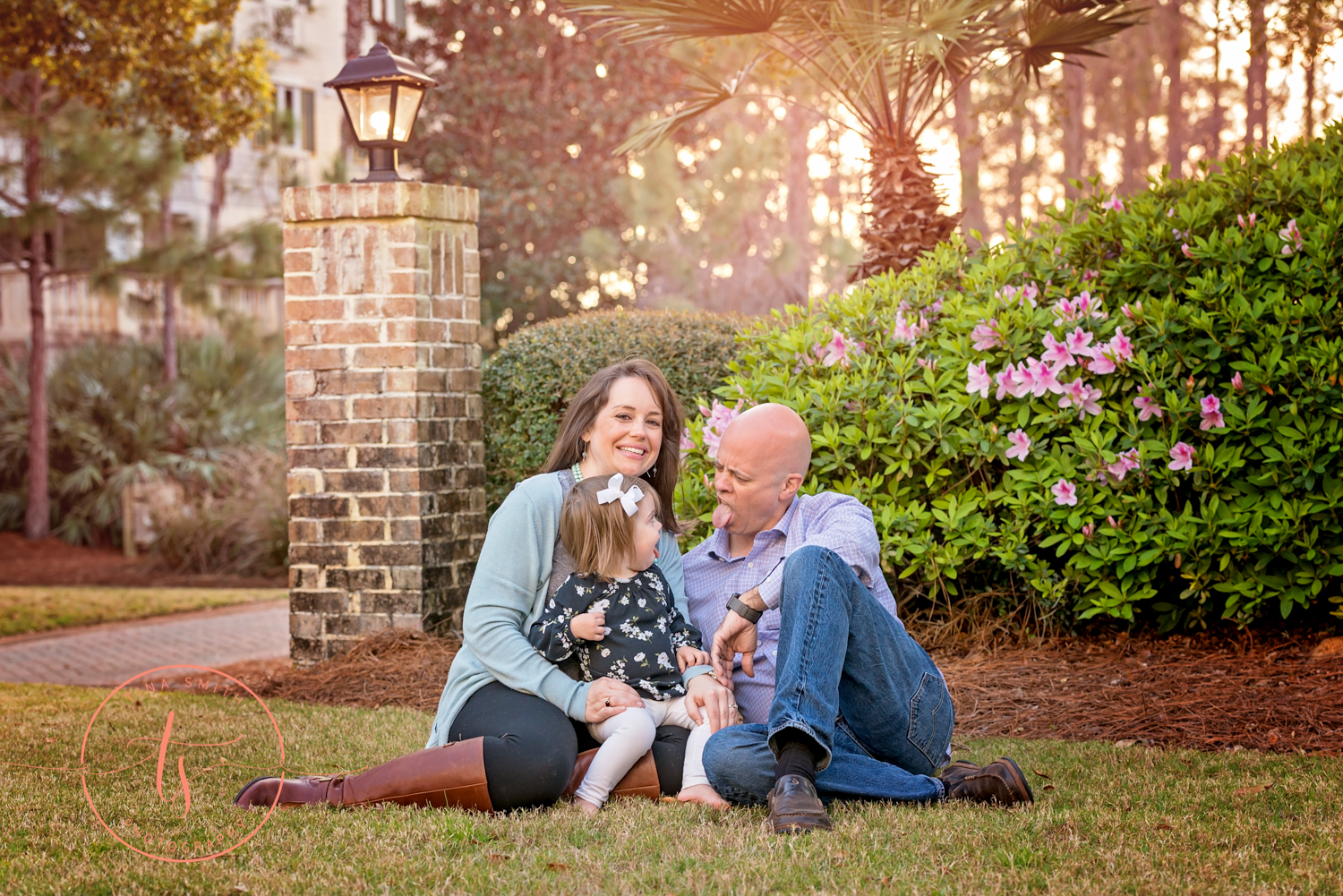 THIS IS typical Todd! and as they say the apple doesn't fall far from the tree. I love how Gabby follows her daddie's cues and copies everything he does. This was My favorite Shot Of the DAY!
Want Photos for Your Family?