Defuniak Springs photography Studio
We are celebrating our move to a new location with Spring Mini sessions in the studio On March 17th! We would love to see all of you at our new location and photograph your beautiful children. This promotion is for children ages 6 months (must be sitting on their own) to 10 years. We have beautiful DollCake dresses available for your princess to wear so you don't have to go out and by a special outfit! Well, unless you have a boy! Sorry I am in the process of building our wardrobe closet and started with the girls! We have multiple setups to choose from. Appointments are limited to 10 so call ASAP to get your preferred spot!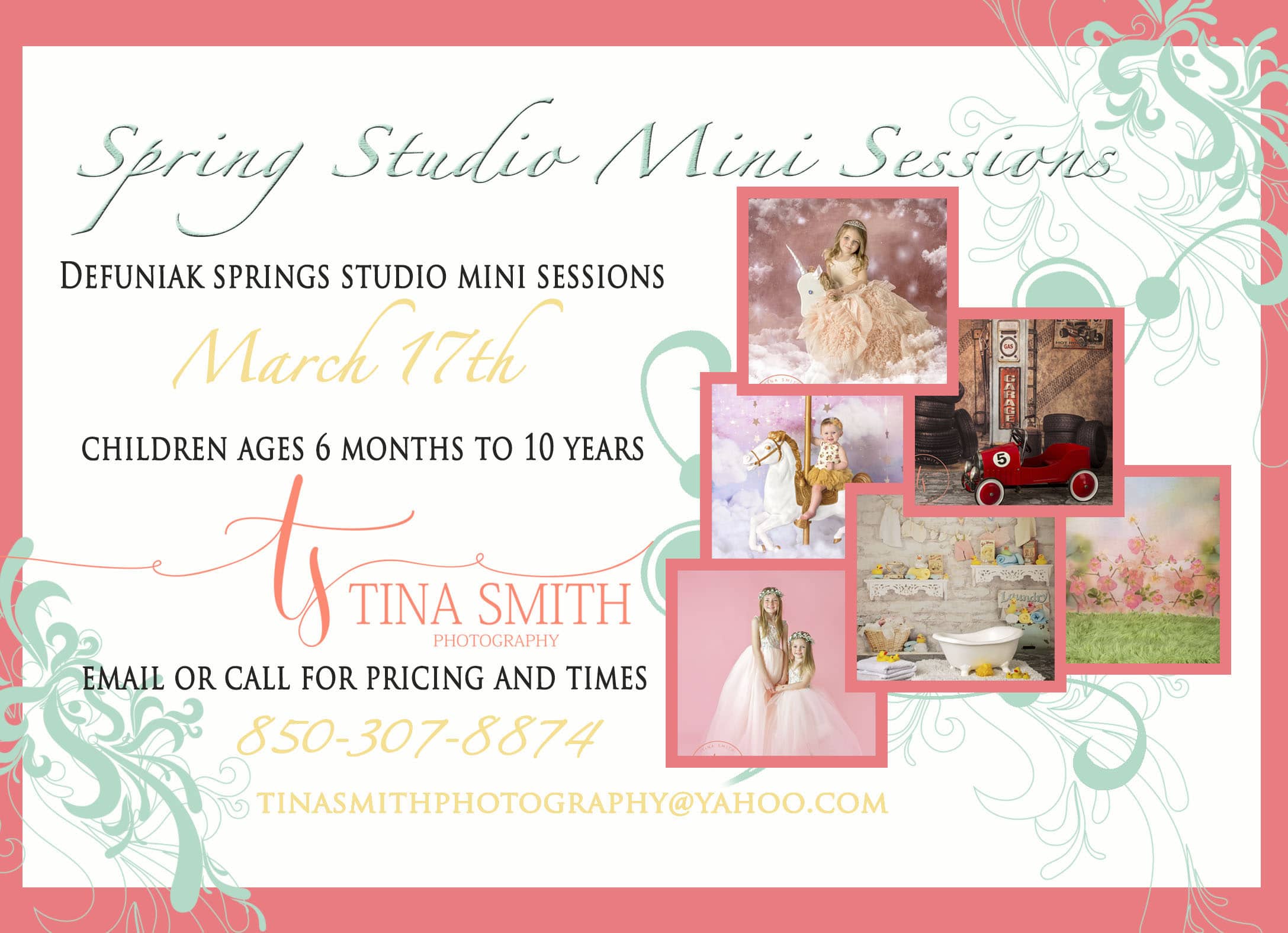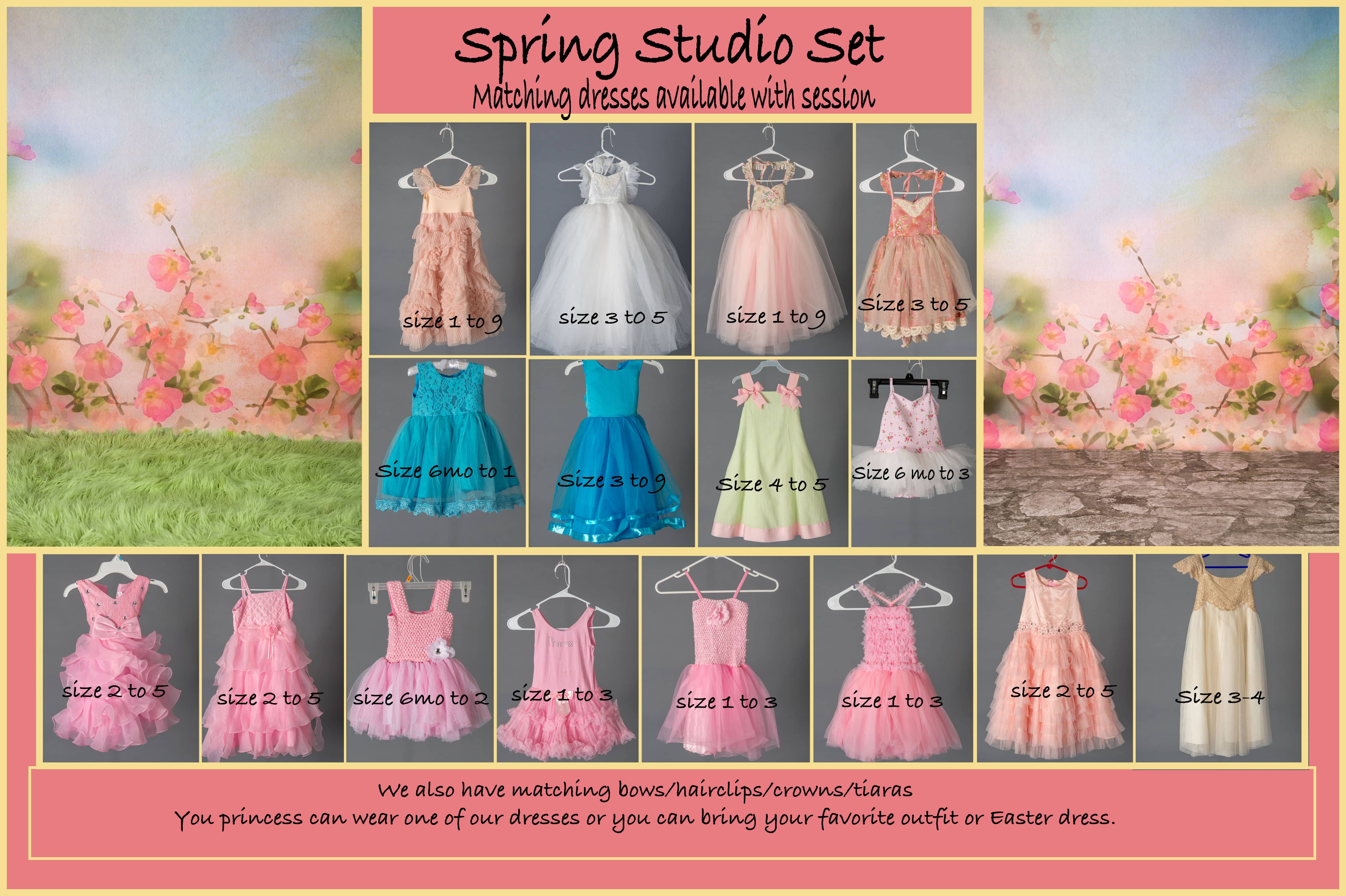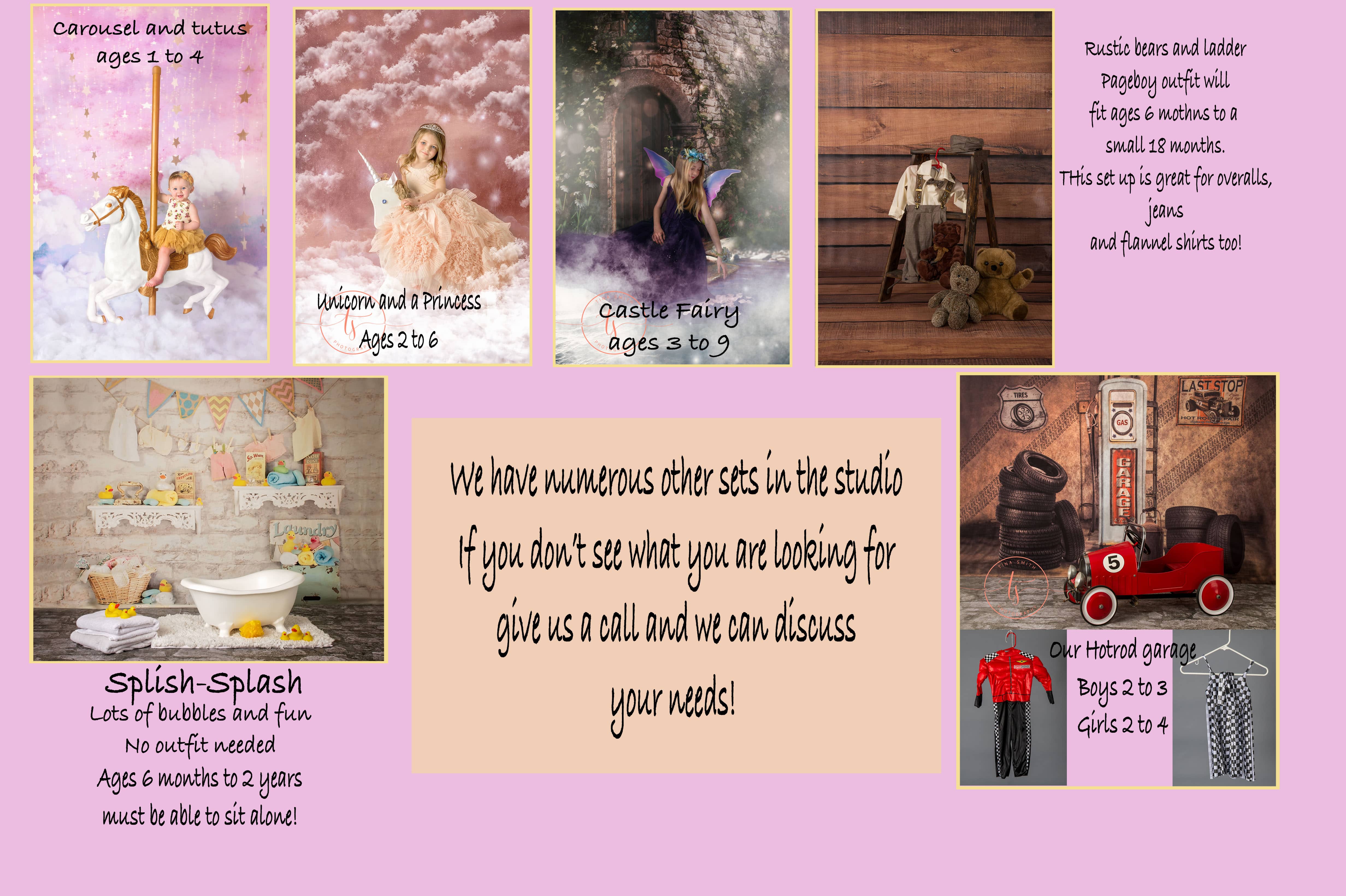 Want Photos for Your Family?